Using free resources (i.e., gravity and rainwater), Volunteers help Tongan communities respond to unpredictable weather
At a time when changing weather patterns have brought drought conditions to island nation Tonga, a growing number of Peace Corps Volunteers are doing special projects to upgrade the water catchment systems their schools and communities rely on.
These systems consist of gutters, downspouts, and water tanks that catch and store rain water that falls on the roofs of schools, homes, and other buildings. Our post now has nearly two years of experience in how to work with school and community representatives to repair or replace such systems and then maintain them afterward.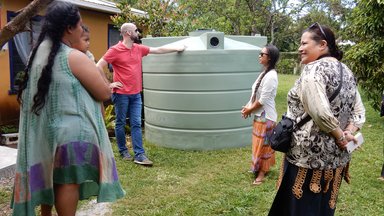 We have learned the importance of having an efficient, collaborative planning, implementation, and monitoring process, to ensure that the upgrades are done efficiently and then sustained afterward. Our Volunteers have worked with local partners to upgrade systems in a half-dozen communities on Tonga'tapu, with several more such projects being planned there and on the outer islands of 'Eua and Ha'apai.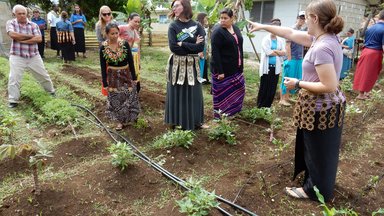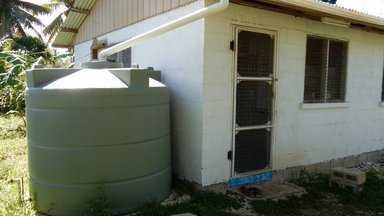 In Project Design and Management training provided by Peace Corps, Volunteers learn how to plan and carry out such projects with local partners and a variety of funding sources (including US-Agency for International Development, the Rotary Club, and foreign embassy aid offices).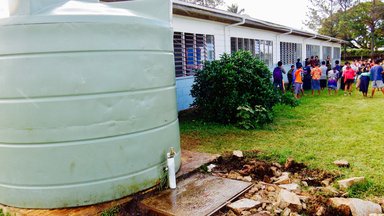 In keeping with our "English for Health" and "English for Earth" objectives, Volunteers are also encouraged to incorporate the themes of "clean water", "water conservation," and "the water cycle" into the English literacy activities they carry out with their students.
One Volunteer created a popular "Sima Vai (Water Tank) Song" which helped students develop background knowledge and English vocabulary related to the why's and how's of using a water tank.