Tonga Volunteers begin piloting a solar-powered, climate-resistant digital library
On December 12, 2016, 17 Tonga Volunteers received introductory training in the use of an innovative technology they will pilot in their schools and communities in the 2017 school year.
Called "SolarSPELL (
www.solarspell.org
) ," this device began as a project of California Polytechnical State University and more recently is being been developed by a team of faculty members and students at Arizona State University (ASU). It has already been piloted in three other PC posts (Micronesia, Vanuatu, and Samoa) during the past year.
Members of the ASU team showed Tonga Volunteers how to operate the device, which is essentially a hard-drive stored in a durable plastic box. It is powered by a solar-powered battery and emits a wireless signal that can be picked up by laptops, smart phones, and tablets in a school or community setting. SolarSPELL has the potential of circumventing the common challenges faced until now by users of computers in Tongan schools: erratic power supplies, humidity, heat, dust, computer viruses, and even insects and lizards that disable traditional desktop-type computers.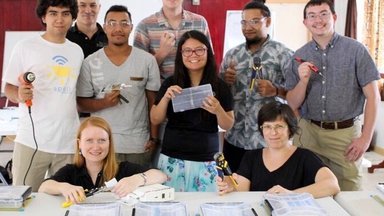 The Volunteers also learned about the educational resources that have been loaded into the hard drive by the ASU team (some of which were provided by Volunteers at PC/Tonga and other posts).   The Volunteers suggested  additional resources that might be identified and created by our Volunteers and staff during the coming year.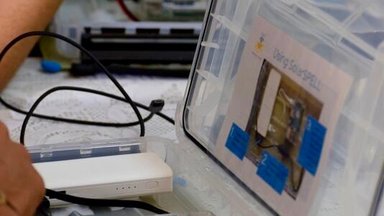 We agreed that relevant and understandable video and audio recordings on a variety of subjects might be a particularly useful way to help teachers, students, parents, and other community stakeholders to develop useful knowledge and skills in a variety of areas (e.g., English literacy, science, math, technology . . .)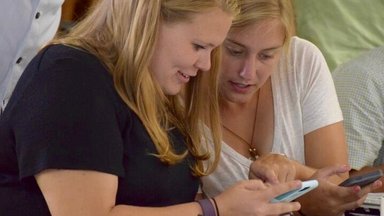 PC/Tonga will continue to work with the ASU team in the coming year, to further develop content for the devices, pilot their use, and train additional Volunteers and Tongan counterparts.