Group 81 Volunteers are sworn in on November 3, 2016 after nine-week Pre-Service Training.
Twenty-two new Group 81 Trainees officially ended their two-month Pre-Service Training (PST) and began their careers as fully-fledged Peace Corps Volunteers in a Swearing-In Ceremony in Nuku'alofa on November 3rd.
The three-hour event was held at the newly-renovated Tanoa International Dateline Hotel and attended by the Trainees' PST host families, principals from their new schools, representatives of partner agencies, and Group 79 and Group 80 Volunteers.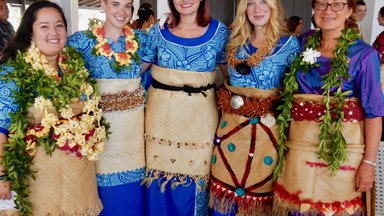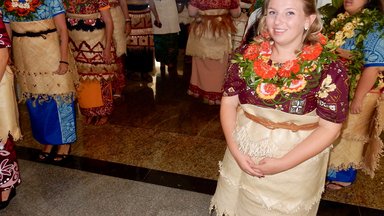 U.S. Ambassador Judith Cefkin, Acting Prime Minister Honorable Siaosi Sovaleni, and Country Director Nancy Gehron spoke words of encouragement, and Rev. 'Alifeleti 'Atiola (Principal of Tupou College) opened the event with a prayer.
Describing the positive work that our post, Tongan partners, and other supporters had done in the past four years to develop our English Literacy Project, Ambassador Cefkin said, "This project is a wonderful example of what the American people can do when they work together in real partnerships with the people of other countries."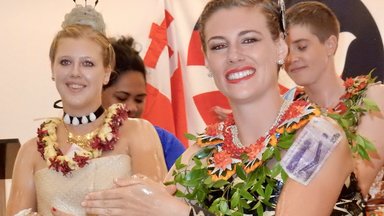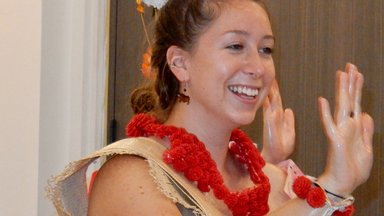 After arriving in Tonga on August 31st, the Group 81s completed a nine-week Pre-Service Training (PCV) in a village on Tongatpau. The Trainees stayed with host families and participated in training related to Tongan language skills, Tongan culture, community integration, how to stay safe and healthy, and technical skills needed for their work as English Literacy Facilitators. After the Swearing-In Ceremony, the newly-minted Volunteers began moving to their new sites in Tongatapu, Vava'u, and 'Eua, and – after a three-year Peace Corps absence – in Ha'apai.