On July 4th, Volunteers joined Tongan staff and community members to celebrate two versions of a national holiday.
In Tonga, July 4th is a national holiday, set aside to celebrate the birthday of the current King, Tupou VI.  And, of course, it is our own Independence Day.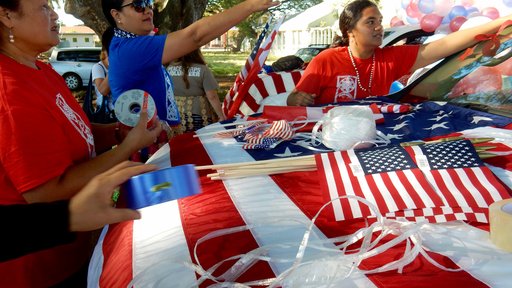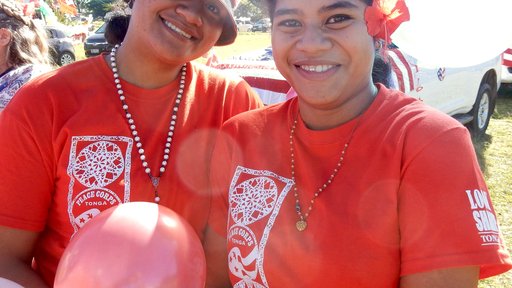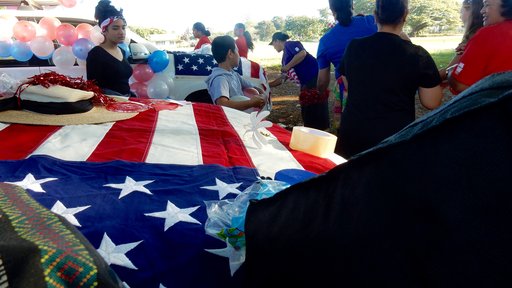 Our Volunteers and staff and various friends of Peace Corps (including one Volunteer's parents visiting from the U.S.) were prominently featured this year in the annual Heilala Parade through downtown Nuku'alofa.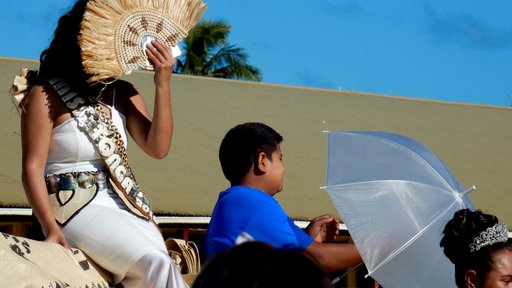 We marched with two Peace Corps vehicles decorated in red, white, and blue; American and Tongan flags; Peace Corps t-shirts and traditional Tongan clothing; and lots of positive energy, smiles, waving hands, and fun.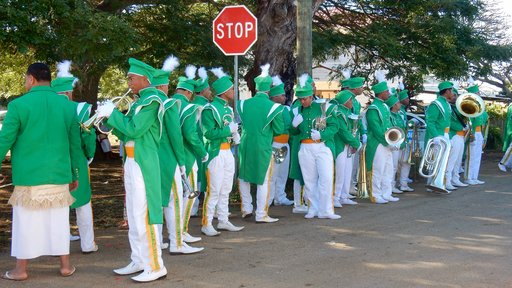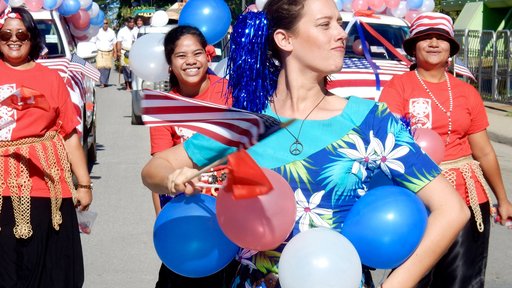 On-lookers (many wearing clothing featuring names of  American cities, states, universities, consumer goods, and movie heroes), shouted greetings, and cheered for "Amelika."
One elderly lady spectator cried out "Malo, Pisi Koa, malo!"  ("Thank you, Peace Corps, thank you!")
We had fun – and exercise -- on a beautiful day, reminding the thousands of spectators that Peace Corps is still going strong in Tonga, as we celebrate our 50th year of providing service and building friendship and cooperation in this beautiful Pacific nation.