Roots of Change: Building Capacity in the Field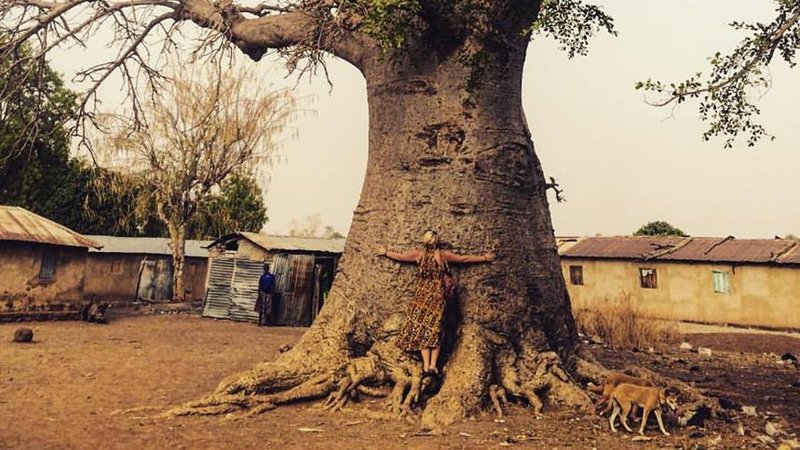 Dec. 13, 2017
Amedeka be asi mekpea adido do o: One person cannot embrace a Baobob tree. 
PRIORITIES FOR ALL VOLUNTEERS
Gender Promotion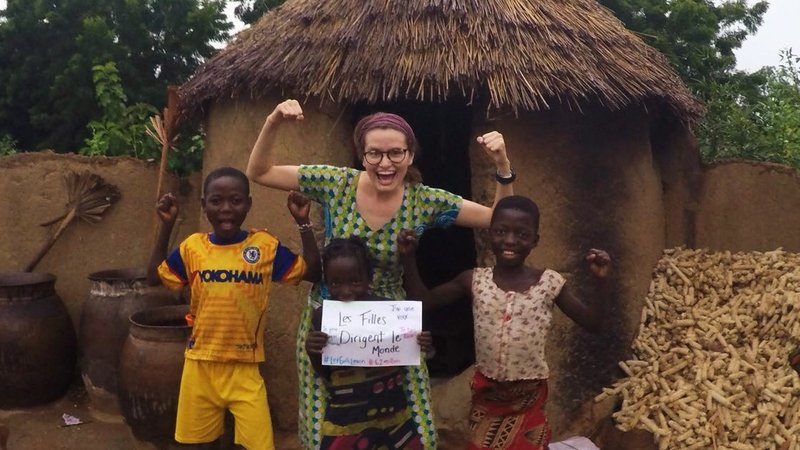 Peace Corps Volunteers in Togo understand that gender equity is an essential element for improved development outcomes; consequently, gender equity work has become a priority for all Volunteers. In 2017, 88% of Peace Corps Togo's Volunteers conducted gender equity activities that explored social attitudes and gender stereotypes in over 70 Togolese communities. Togo is traditionally patriarchal with, local chiefs, government officials, teaching and military positions, all historically filled by men. Peace Corps Volunteers observe these societal norms extending into Togolese classrooms, where significant gender disparities in academic achievement still exist. After observing these challenges on a daily basis Peace Corps Volunteers decided to do something about it. One of the most successful tools for addressing gender inequity used by Peace Corps Volunteers in Togo is the Men as Partners (MAP) training manual. Through MAP, Peace Corps Volunteers bring people of both genders together to talk about the role of men in the promotion of gender equality. As a result of these Peace Corps Volunteer initiatives in 2017, 274 Togolese teachers received formal training on gender equitable teaching practices, with 245 of those teachers later observed using those practices in the classroom potentially impacting over 14,000 Togolese students.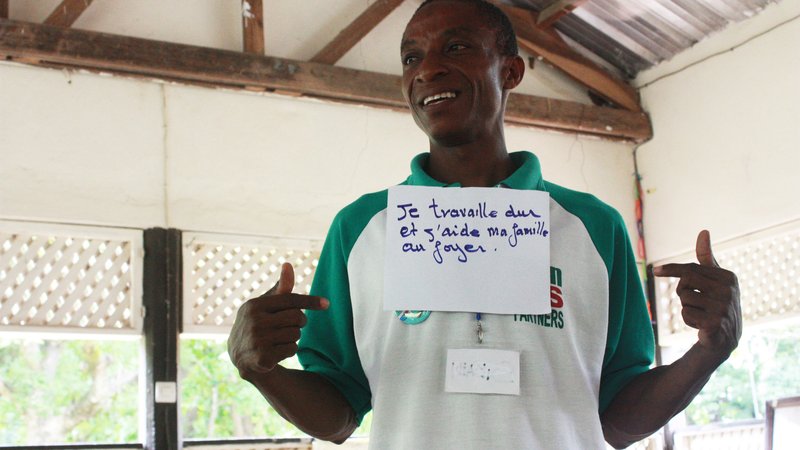 Malaria Prevention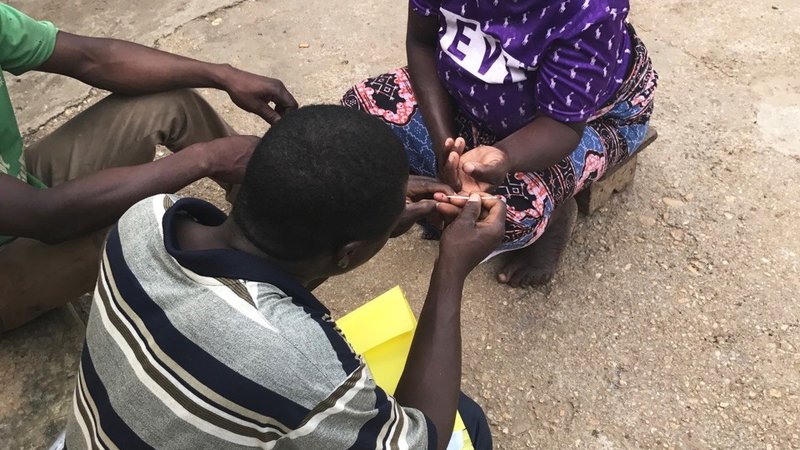 Malaria is a pressing problem in almost every country in Sub-Saharan Africa, and Togo is no exception. Peace Corps Volunteers have utilized PECADOM+ (French: Prise En Charge A Domicile, English: ProACT, Proactive Case Treatment) since 2014 to help address this urgent health need. In a target community of approximately 8,600 individuals, 12 Peace Corps Volunteers with the PECADOM+ program, have helped treat over 7,000 people for malaria in the last three years, and over 3,000 people in 2017 alone. Peace Corps Volunteers provide skills training to local Community Health Workers (CHWs) to reach patients who live in villages too far from clinics where they could normally seek care. Peace Corps Volunteers encourage these community members to take control of their health outcomes. Instead of walking hours to receive medical care, community members seek out their CHWs to get treatment the moment they feel sick. This improves compliance with medication regimens while reducing costs associated with treatment and delays in care. Peace Corps Volunteers also accompany the CHWs during the early stages of implementation of the project, monitor the work the CHWs are doing, and then report that data to the Togolese Ministry of Health. Because of Peace Corps Volunteers' outreach, communities are better able to access healthcare and use this program to empower and advocate for themselves.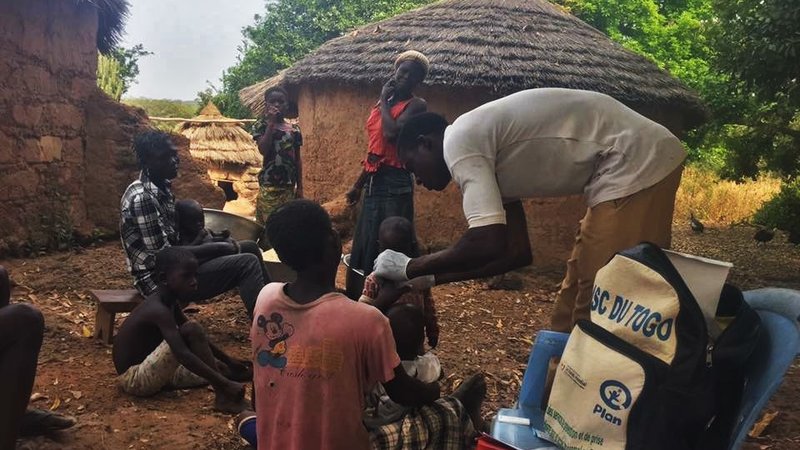 Tree Propagation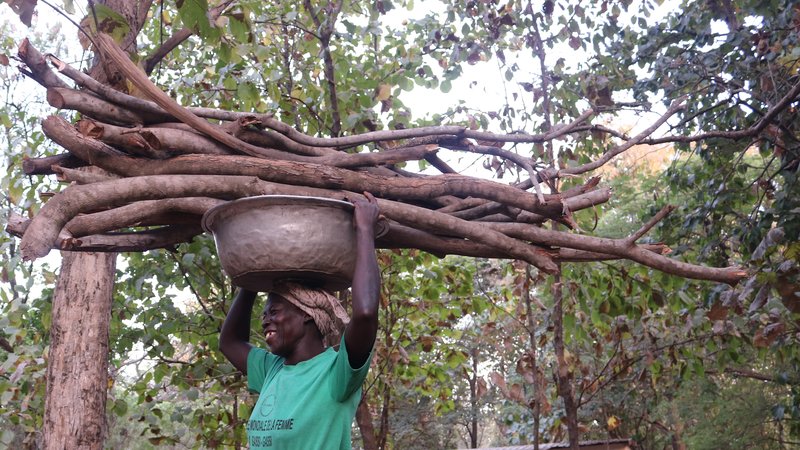 Although forests cover less than 10% of all land in Togo, over 60% of the population still relies on wood or charcoal, (carbonized wood), for cooking fuel. These conditions exacerbate the deforestation and soil degradation that is underway as farmers convert more territory into farmland in order to feed Togo's increasing population. This twofold threat, of clearing trees to both farm and cook, is quickly depleting Togo's already limited forests. Peace Corps Volunteers promote sustainable land management to help combat this problem. Through reforestation projects, Peace Corps Volunteers encourage the re-propagation of depleted forests which in turn can improve local food security. In the last three years (2014-2016), over 30 Peace Corps Volunteers in Togo reported working with community development organizations, women's groups, and schools to plant almost 9,000 trees that can be harvested for food, fuel, and fodder. Over 731 Togolese community members, trained and led by Peace Corps Volunteers, participated in the design and implementation of local reforestation projects as a sustainable local solution to this pressing environmental and food security issue. In 2017, a dynamic team of Environmental Volunteers are working to evaluate the long-term impact and sustainability of these projects in Togo, an endeavor that will significantly influence our reforestation work in West Africa.