Togo
Living Conditions
Volunteers in Togo live with and in the communities they serve. Volunteer housing, access to services, and transportation are basic, meeting Peace Corp's health and safety standards while encouraging Volunteers to integrate and understand the conditions of everyday life in Togo.
Communications
Mail
In general, letters will take two to five weeks to arrive; packages take longer. There are import duties levied on packages arriving in Togo based on the value of the contents. Family members wishing to send care packages will want to keep them to less than five pounds and of low monetary value.
During your pre-service training you may receive letters and packages at the following address:
PCT "your name"
Corps de la Paix
B.P. 3194
Lomé, Togo
West Africa
Following Pre-service Training, Volunteers are encouraged to rent mail boxes at their local post office. Peace Corps does not forward your mail to your new address; friends and family should not send mail close to the end of training.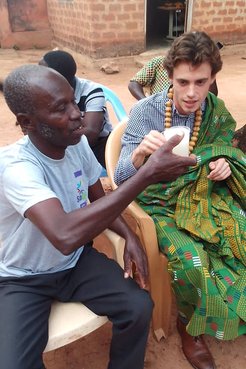 Telephones
Simple cell phones are operational in almost all parts of the country, and SIM cards easily available. Peace Corps will provide you with a simple cell phone and SIM card. Many Volunteers bring unlocked smart-phones and use online communication applications to keep in contact with fellow Volunteers and others.
Internet
Regional capitals and some larger towns in Togo have internet connections although connections are often very slow and/or unreliable. Peace Corps/Togo maintains workstations that Volunteers may access for work purposes that each have an internet connection.
Volunteers are strongly encouraged to bring a laptop. A laptop increases options for internet access, and enables Volunteers to complete required assignments off-line.
Note on electronics:
The heat, humidity, and dust can be very hard on smart phones, computers, tablets, and other devices. Thus, purchasing based on low cost and durability is preferable to expensive, at times more difficult to maintain, machines. It is highly recommended to insure laptops or other devices prior to arrival in country.
Housing and Site Location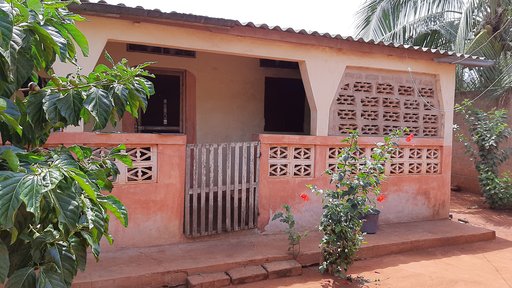 Most Volunteers live in two-to-three-room houses within Togolese family compounds. Living within a shared compound affords Volunteers a great opportunity to truly be a part of the culture, enjoy the benefits and security of communal living, and better learn the language of their host community. Many Volunteers develop close and lasting relationships with the families in their compounds. Communal living can be challenging however! Volunteers can expect far less privacy and more noise than you are likely used to, for example!
Sanitation and other amenities are modest—Volunteer houses usually are equipped with latrines and rarely with US style toilets; bucket showers are common. Many Volunteers live in communities without electricity, using candles and lanterns for light, and usually waking at dawn with the rest of the family. For those with electricity, Togo operates on a 220-volt system as is found throughout much of Europe. Volunteers cook on a simple gas burner; cooking gas is usually available, but in the event of shortages, Volunteers cook on charcoal. Water sources in Volunteer communities are varied-- traditional wells and cisterns, bore holes equipped with pumps, or occasionally piped tap water. Whatever your source of drinking water, you will need to treat it. Peace Corps/Togo provides water filters and training to maintain them.
Living Allowance and Money Management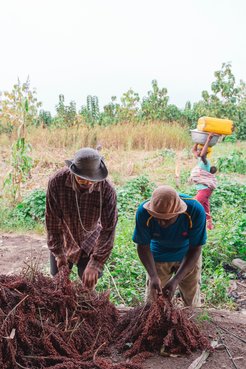 Peace Corps Volunteers are expected to live at a level similar to that of their host country counterparts. Volunteers receive a monthly allowance in local currency (Franc CFA) that is sufficient to live at the level of the villagers in your community. The allowance is adequate to cover food, housing, household supplies, clothing, limited transportation, utilities, and a few other expenses.
The Peace Corps discourages Volunteers from supplementing their living allowance with funds from home—living at too high of an economic standard would serve to set you apart from your community. However, Volunteers may wish to have additional money for vacation travel. For this, credit cards and traveler's checks are preferable to cash.
Peace Corps Volunteers are encouraged to add a trusted family member or friend to their bank accounts in the U.S. or to grant them Power of Attorney.
Handling banking issues from Togo can be difficult, sometimes impossible. Make sure your credit cards will not expire while you are in Togo and that you alert your bank to your travel plans. It is not uncommon for banks to shut off debit or credit cards due to "unusual activity" (that is, traveling in Togo and the region) or for cards to be stolen or lost.
Having a second party attached to your finances can make your life much easier if these things happen.
Food and Diet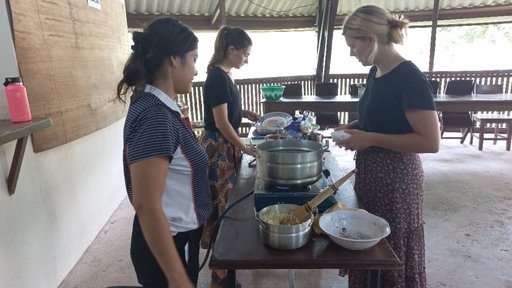 Your diet will consist of food that is available in the community in which you live-- locally grown foods or a combination of local and locally available imported (usually preserved/canned) foods. A typical Togolese meal is corn or millet 'pâte' (paste), accompanied by any of a variety of tasty sauces that are considered by most Americans to be hot/spicy. Rice and beans, usually eaten for breakfast, is another common meal. There is far less variety in meals than many Americans are accustomed to. Meat is available throughout Togo, as is dried fish, but fresh fish is only available in larger towns. Fruits and vegetables are seasonal, limiting the diversity of a strictly vegetarian diet at certain times of year, especially in more remote areas. Tofu (soy) is available in larger towns.
Transportation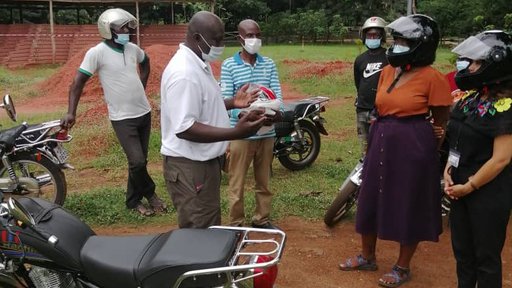 Distance between communities and regional capitals vary, but can be as far as 60 kilometers. Public transportation consists largely of shared cars and vans, referred to as "Bush taxis". You will be provided with funds to purchase a bicycle to facilitate work and enable you to have greater access to nearby communities. You will also be given a bicycle helmet. Many Volunteers choose biking for the shorter distances, and prefer local public transportation (bush taxis) to travel to their mail point, bank, and shopping locations. For longer distances, such as trips to the training center or the capital, Volunteers rely on public transportation.
Social Activities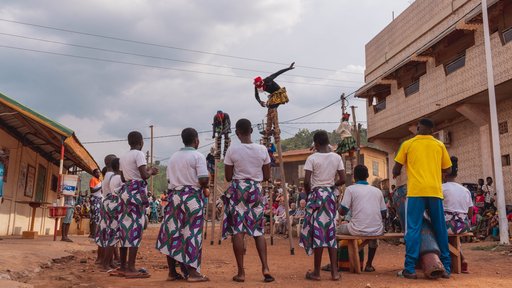 Togolese are extremely social, and most social activities center around community events. Many Togolese love to chat, sing, dance, and be together. Various ceremonies and "fêtes" (festivals) are held throughout the year and Volunteer attendance is greatly appreciated.
While contact with other Volunteers is limited by distance and transportation, your host families, counterparts, neighbors and others will provide you with the bulk of your social life, and much of your social support as you adapt to and thrive in your host community. If you are open and friendly, your social life will likely be as busy as you care to make it!
Professionalism, Dress, and Behavior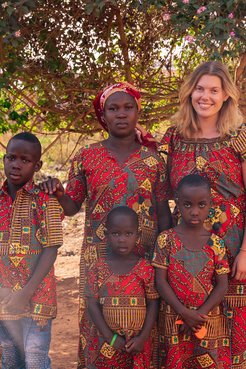 Dress, appearance, and cleanliness are of great importance in the West Africa.
While a "relaxed" or disheveled appearance may be an expression of individuality in the United States, in Togo it is viewed as demeaning and disrespectful. Your appearance in Togo demonstrates your level of respect for those you encounter.
Volunteers must dress appropriately, professionally, and respectfully throughout their service. Wearing revealing clothing and/or dressing in an unkempt manner would diminish the respect community members have for you and would make your work much more challenging.
With all the beautiful cloth available in Togo, and tailors in every town, it is fun to replenish your wardrobe when it begins to look a little ragged.