Tanzania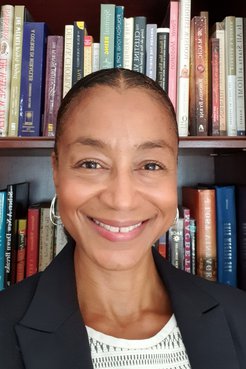 Welcome!
We hope to help you learn about Peace Corps in Tanzania and explore the joys and challenges of serving here. A vast country, with diverse but united people and astounding natural resources, Tanzania faces many development challenges. The government and its partners have set goals to address these challenges which include eradicating extreme poverty and hunger; achieving universal primary education; promoting gender equality; reducing child mortality; improving maternal health; combating HIV/AIDS, malaria and other diseases; and ensuring environmental sustainability.

Peace Corps Tanzania is proud to consider itself amongst the partners working to address obstacles to well-being. Present since 1961, Tanzania is one of the Peace Corps' oldest programs and is truly appreciated by the government and people of Tanzania. We currently have nearly 200 Volunteers working in three sectors: Secondary Education, Community Health, and Sustainable Agriculture.
Secondary education is the backbone of the Peace Corps program in Tanzania. Tanzania's secondary and teacher education systems have changed dramatically over the past decade. The number of secondary schools has exploded from 927 in the year 2000 to 1,745 in 2005 and to 4200+ in 2010, and most of them are in rural locations. The growth/increase in number of secondary schools is vastly out-pacing the availability of qualified teachers. Peace Corps Volunteers (PCVs) are increasingly one of the few - or in some cases the only - math or science teachers at their school. The purpose of the Education project is to build Tanzanian students' skills in math, sciences, and ICT, and to build Tanzanian teachers' capacity to use English and promote critical thinking skills. Peace Corps Volunteer teachers are placed in O-level and A-level schools, with a limited number of positions in Teacher's Training Colleges and other institutions of tertiary education. In addition to building student and teacher capacity, Volunteers help to improve access and use of resources at schools, and to engage the broader school community in projects focused on gender equity, environmental and health education, including HIV prevention. Launched in 2000, the purpose of the Health Education project is to improve the health of rural Tanzanians through the capacity of youth, service providers, and community groups to promote and adopt healthy behaviors and sustain productive and inclusive communities.
Health Education Volunteers work closely with community health center staff and community health workers, primary and secondary school staff, and local community NGOs and Community Based Organizations to promote behavior change within health priorities. Among other activities, PCVs may assist communities to begin health clubs at primary and secondary schools, as well as with out of school youth groups. They may also work with village women to initiate Care Groups for better maternal and child health, help Orphan and Vulnerable Children groups to engage in skill training and income generation, and help people affected by HIV/AIDS to form groups for support and income generation activities. Health Volunteers are active in promoting the Government of Tanzania's health campaigns in their communities, such as testing days for HIV and anti-malaria bed-net campaigns. Since 1995, Peace Corps has been assisting Tanzania's efforts to improve environment conditions, especially in rural areas.
The purpose of the Agriculture project (Environmental Education and Sustainable Rural Communities) is to raise the standard of living of members of Tanzania's agricultural and agro-pastoral communities by strengthening local knowledge and capacity to implement successful sustainable agricultural practices, especially those that also help mitigate the impact of HIV/AIDS. Agriculture Peace Corps Volunteers work closely with village NGOs and CBOs to begin Farmers' Field Schools for testing new farming methods, as well as helping groups of farmers, women, youth, and people affected by HIV and AIDS to initiate income-generating activities. They also help to lead environmental education activities at primary schools to support the Tanzanian national curriculum. Many Agriculture Volunteers teach about food preservation and nutrition, as well as hygiene and sanitation to improve the health and quality of life of their host communities. Integrated into the three main project sectors is PEPFAR support which serves to re-enforce efforts to combat HIV/AIDS at the grassroots level.
All Volunteers and their Tanzanian counterparts receive specialized training to prepare them to engage in HIV/AIDS prevention and awareness activities in their communities. The program also brings support to People Living with HIV/AIDS (PLHA) and Orphans and Vulnerable Children (OVC) through bio-intensive perma gardens to strengthen nutrition and income generating activities so these groups can live longer, more productive lives. Finally, with PEPFAR support, PCVs conduct school, organizational, and community-wide awareness and education activities to prevent the spread of HIV/AIDS.
If you become a Peace Corps Volunteer in Tanzania, in addition to contributing directly to important development targets, you will be part of meeting two other important Peace Corps goals.
One goal is for you to connect one-on-one with the people in your community. As a Volunteer, you will live in local communities in the same houses as your Tanzanian colleagues and you will shop, eat, and socialize at the same village kiosks and sites, and in so doing, you will help Tanzanians better understand what Americans are really like.
The final goal is to take your experience back home to help people in the U.S. better understand the people of Tanzania. You will become an "Ambassador of Tanzania" to the U.S. - starting with your first blog entry and continuing throughout the rest of your life.
I have no doubt that if you become a PCV in Tanzania your experience will exceed your expectations and promise you two years full of challenges (and rewards) that you will not forget!
Stephanie Joseph de Goes
Country Director, Peace Corps Tanzania