Youth entrepreneurs open a movie theater in Peru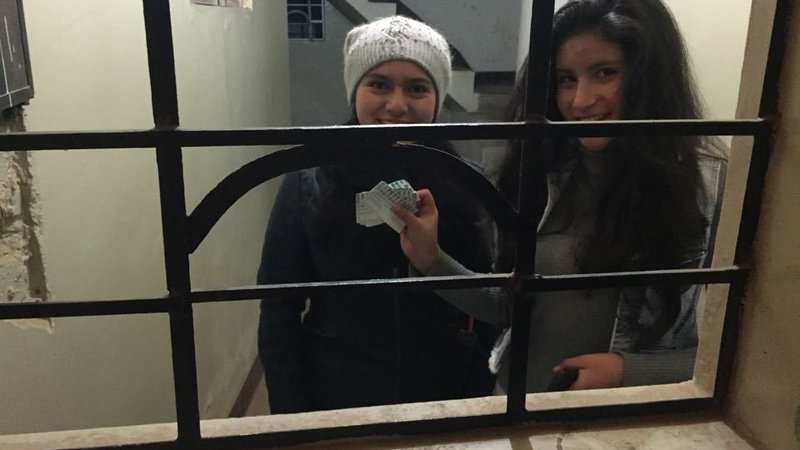 Jan. 4, 2016
Hands down my favorite part of Peace Corps is the work! 
There is so much that goes into getting a project started that it is an amazing feeling when everything goes as planned (for the most part) and you successfully complete it.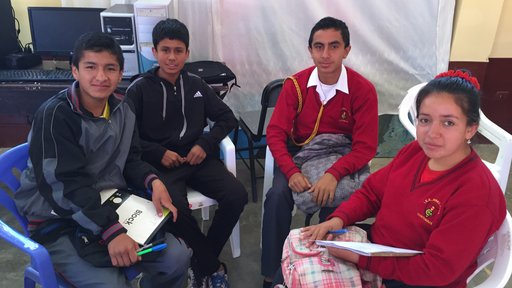 With about seven weeks in the new site before school ended, I decided to connect with an "Education for the Future/Work" high school teacher and co-teach a youth entrepreneurship course with the seniors. The class was three hours a week and we learned everything from "What is an entrepreneur?" to mission and vision, market studies, basic finance, marketing strategies, how to sell and social responsibility.
For many of these students, it was not only a business class but a process of individual growth. Peruvian schools are centered around a formal education system where the students memorize and repeat all the information; there is very little creativity used in the classroom. So for the seniors in these classes, it was an eye-opening experience to have to think of business ideas, participate in class discussions and plan an event in small groups. They started off reserved and ended taking full ownership of their final projects!
When the profesora and I first started talking about the class, she decided that in order to really understand the concepts each classroom would pick an idea and carry out the business on a small scale. One class decided to do a movie night and the other settled on a week-long raffle ending with a big finale.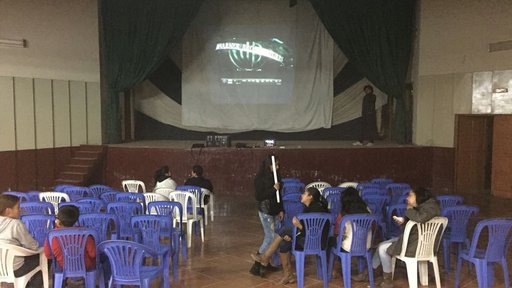 The students who decided to do a movie night divided into three teams: Team Tickets, Team Popcorn and Team Refreshments. Each group tackled the finances, marketing and production of their portion of the event and on a Friday in November, they successfully created a movie theater experience in the province!

The film was hosted in the town theater, generously donated by the mayor, and to my students' surprise it was a packed house. They sold every bag of popcorn, all but one bottle of soda and more than 50 tickets! They elected to watch a horror film after doing a market survey and finding out that genre was the most popular… Peruvians love their terror movies.
When it was all said and done, the students were baffled by the turnout and so thrilled with the success that they decided to host a second movie night the following weekend with a children's film! Even more than the success of the movie night, my heart is filled with joy by the fact that through Peace Corps, I am able to give these students options for their future and expose them to the possibilities of owning and operating their own businesses further down the line. Anything is possible if you're given the tools to succeed!