Young African Leaders Initiative program: The opportunity of a lifetime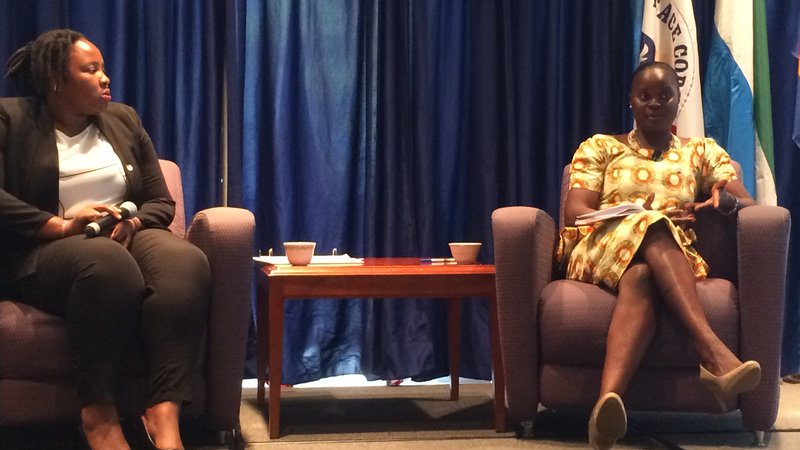 Sept. 21, 2015
There are a large number of young professionals out there who wish they had been selected for the Young African Leaders Initiative (YALI) program, selected out of thousands is an opportunity to embrace, explore and use to inspire others. 
My participation in YALI exposed me to wonderful and amazing experiences. I got to meet and build lasting relationships with other like-minded young Africans, establish relationships and professionally network with Americans. It has been so fun! And I have enjoyed so many new "American experiences" doing the right things at the right time by balancing between my professional and academic work with social and fun activities like tubing on a river, bowling, watching a baseball game, site visits and giving back to humanity through volunteerism. 
I also learned to eat sandwiches and cold meals for lunch instead of the hot meals I am accustomed to and strange sweet foods like 'Thai tuna salad and teriyaki chicken'! I went to happy hours, enjoyed hot dogs and even drank coffee with ice!
Another treasured honor that YALI gave me is the opportunity of building my professional experience through an internship and networking with Peace Corps. The practice of working in different offices with colleagues and supervisors from diverse groups sounds challenging, but it was a wonderful experience to meet and work with people with varying backgrounds and perspectives on leadership. It opened my mind and thoughts on different approaches to leadership and management. I didn't only get to absorb the management and leadership approaches of my various supervisors, but I also observed the way staff relate with one another, their commitment to work and the welcoming smiles, helpfulness, friendliness and team building and team support of every team member to get things done. 
I have been able to understand the true meaning of volunteerism and the joy and peace it gives through my interaction with Peace Corps staff, many of whom were once Peace Corps Volunteers in different countries in Africa and around the world.