You never really leave Peace Corps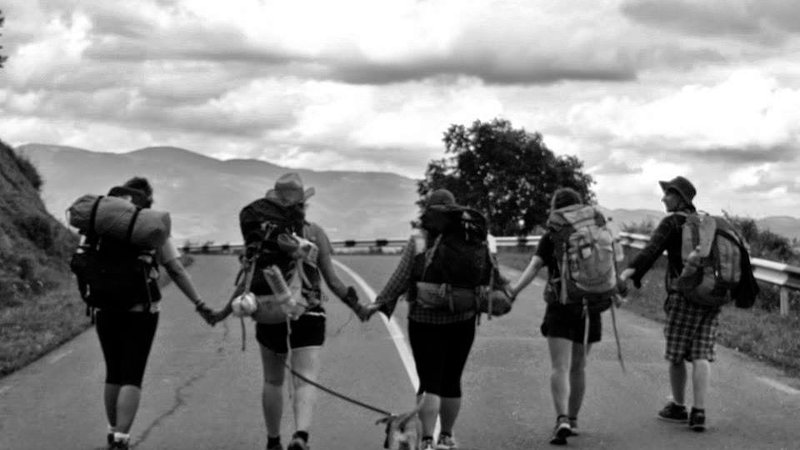 March 24, 2015
The Peace Corps believes in the untidy process of grassroots democracy. 
The idea that international conflict can be solved on a human-to-human level governs the Peace Corps' motives for sending trained professionals out into developing communities to learn the language, gain an understanding of its culture and live and work amongst the locals to exchange life skills. It simultaneously honors its own idealism while acknowledging the reality of how long things can actually take on the ground.
Throughout service, Volunteers develop a relationship with a place like you would with a loved one. First comes infatuation. Delighted by its immediate novelty and stimulated by adventure, you can't wait to know it more intimately and give it all of your attention. Soon after the honeymoon phase recedes, however, you begin to perceive all of its "flaws," and you're forced to figure out who you are in the face of all that is different from you. You might even come to resent the community for not being what you wanted it to be (for not satisfying you the way you hoped it would), before feeling so low you begin to wonder if it's all worth doing in the first place. Then, like in any successfully intimate relationship, you discover the beauty in its depths and come to love it despite (or in spite of) its imperfections. You feel empowered because you see yourself and your community from a whole new perspective. You go on living, permanently altered by a secret only you are privy to because of the way you've experienced it directly. When all cups of coffee have been emptied and all crises averted, you find yourself no longer separate from this community that you've come to love. You are the community.
Then collaborative change mobilizes and the rest is art.
The whole process can become so addicting that people like me never really leave Peace Corps – we just change locales. The only thing that's changed about the way I interact with my environment is the environment itself. Even though I'm in a different non-English speaking community now, I still apply the principles I've gained from Peace Corps service on a regular basis.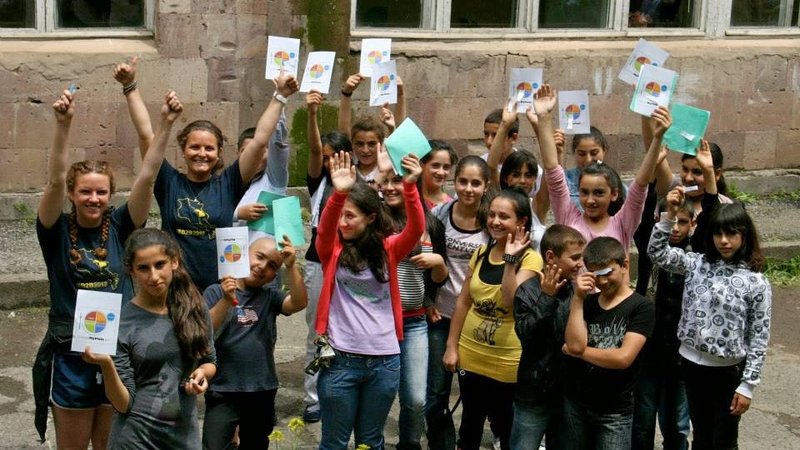 Peace Corps taught me independence, interdependence, problem solving and big-picture thinking. It modeled sustainability and proved to me why the "teach the man to fish and he'll eat for life" saying is so obviously accurate. It taught me to be more reflective, intentional, evaluative and resolute. I had to work with limited resources, adjust to a different pace of living and develop a deep relationship with place. I learned a really obscure language and had to use it to achieve my goals. I practiced stillness, gratitude, acceptance and interruptibility. Service taught me to get past my own idealism and focus only on what can be done right now. It taught me to build upon assets rather than dwell upon deficits to create positive change.
But ultimately what continues to influence my daily life more than anything else I've gained from the Peace Corps experience is the way I value relationships, because service was always about the people. In order to come to the conclusion that we're all more alike than we are different, it really helps to scrutinize the nuances of a culture drastically distinct from your own from the inside-out, and then befriend it.
When I think of Armenia I think of my friends. I think of my beautiful host mother – I imagine her fingers, thick and worn from a lifetime of gardening, weaving new slippers for her granddaughter – and our endless hours spent talking over tea. I think about my counterpart, who shares a piece of my soul and is a better person than I'll ever be. I think of climbing rocky mountains with a very dear friend and trusting her to take care of me with whatever I needed. I think of the Volunteer community, of Volunteers who connect with me on an entirely different, disgusting, unique plane of shared experience than anyone else ever could. I think of the love I felt from Peace Corps staff and all the neighborhood children who played with my dog.
The relationships that self-sustain long after service as a result of being carefully tended to over a period of two years are more than enough to make Peace Corps' activity in foreign communities worthwhile. They are everything it stands for. Given the current state of global affairs, maybe the best thing we can do is stare directly into someone else's face and tell them we really aren't that different after all. The best part is we don't have to be Peace Corps Volunteers to uphold these principles. We just have to be brave enough to love.