Will they like me?: Becoming a part of two host families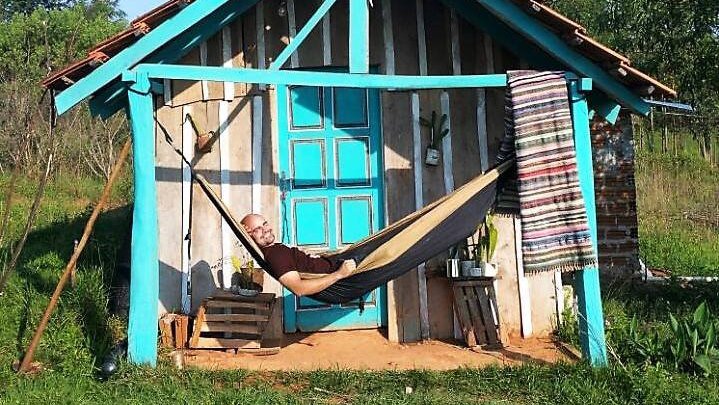 Aug. 24, 2020
I don't get nervous often. On the plane to Paraguay, most of the 44 Peace Corps trainees who had been selected to serve in Paraguay were jittery and excited, but I felt at peace. I wondered if the nervousness would ever kick in.
I stopped wondering the day I met the family who would host me during my first three months of training. Suddenly it hit me, and a rush of thoughts ran through my head. Will they like me? Is my Spanish good enough to communicate with them? What if they want to give me back? It was nerve-wracking. I think my host mother could sense my nervousness because when we were introduced she gave me a big hug and kiss and beamed at me.
As we walked to the place I would call home for the next three months, she took me by the arm and started asking about my family and background. My host family wanted to know everything about me and why I decided to come to Paraguay. They made such an effort to get to know me and make me comfortable. I never had a close-knit family in the States so this was new territory for me. It was incredibly touching.
My day would start with my host brothers walking into my room, every morning at 7 a.m. They wanted to hang out! And as soon as school was over, they'd come running to find me again. All four of us would sit on the hammock and invent the silliest games to play.
This same kind of relationship developed when I met my host family in the community where I would live for the duration of my Peace Corps service. My host family were the first ones in my new community to really see my personality. They helped me become part of their family by making me feel comfortable expressing myself to them. We spent many hours talking about how I had spent my day. They genuinely liked hearing about my projects and activities.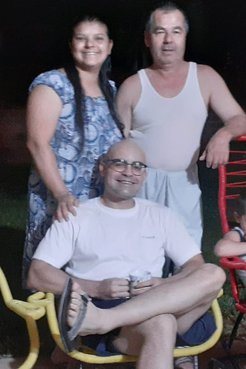 During my service I volunteered in four different schools. My host mom was a retired teacher, so she was very familiar with the students in my class. I would talk to her in the mornings before school about what I planned to teach that day, and to what grade. The moment I told her I was having a difficult time in a class, she would guide me with useful tips, and most of the time they would work.
At first my host family was proud to have a Peace Corps Volunteer from the United States staying at their home. Ultimately, they were proud to have gained another son. When people here in the U.S. ask me what the best part of my Peace Corps journey was, without hesitation I say, "the people."
I went back to Paraguay last Christmas to spend the holidays with my host families and saw photos of myself hung up in their homes. I'll never get tired of hearing, "You're welcome here anytime. You're family."