Why Peace Corps LGBTQ Safe Zone trainings are so important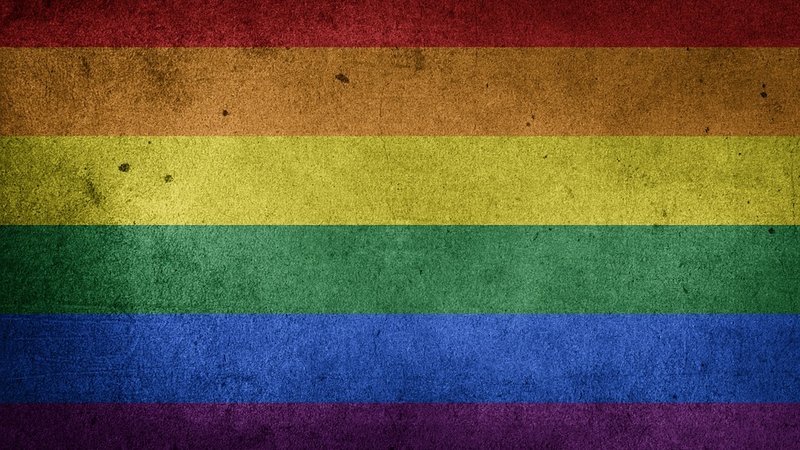 April 28, 2016
As the coordinator of the Sexuality Training Awareness and Response (STAR) Peace Corps Volunteer committee in Nicaragua, I train and support staff and Volunteers on LGBTQ issues.
 STAR formed in 2014 because Peace Corps Nicaragua was slated to start hosting same-sex couples. In light of this, LGBTQ Volunteers in-country recognized the need for their identities to be acknowledged and better supported.
In 2015, STAR led four LGBTQ Safe Zone trainings. Our first training was nerve-wracking, yet rewarding. During these trainings, we realized there was a great need for staff to learn about the differences between "sex" and "gender" before moving on to more complex topics of "gender expression" and "sexual orientation." We trained the office staff, both Nicaraguan and American, as well as our hotel and hostel staff. Last but not least, we trained several of the taxi cab drivers who make sure we travel through Managua safely.
Here are some reasons why we need LGBTQ Safe Zone trainings. (I will use the term "queer" and "LGBTQ" interchangeably. In this context, the term "queer" is a reclaimed term to refer to anyone who does not identify as heterosexual.)
Some countries criminalize homosexuality. I'm lucky I can even say the words "I am a lesbian" out loud in Nicaragua. Many other Peace Corps host countries around the world still criminalize same-sex sexual activity and other sex acts. This reinforces the misconception that being LGBTQ is an act, not an identity. Homosexual acts in Nicaragua aren't criminalized, though. During our trainings, we share how being queer forms our identities and affects our service. We didn't "choose" to be queer. We were born this way, and it's a harsh reality that some queer people don't apply to the Peace Corps for safety reasons.
We think critically about gender. "In a relationship, you normally have a man and a woman. Who is the man—the dominant one—in a lesbian relationship?" a curious taxi driver asked during a training. I realized that we had to analyze gender roles in heterosexual relationships, too. I explained that in a lesbian relationship, just like in a heterosexual relationship, it depends. More women are working to support their families. Women are waiting longer to have children. "Now, it's more common to see a father walking down the street, holding his son's hand. You didn't see that nearly as much 20 years ago, right?" The cab driver nodded. Just as gender roles aren't fixed for heterosexual couples, they aren't fixed for queer couples. We use the genderbread person tool to help us.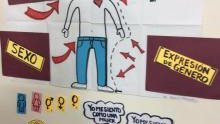 Being queer affects our service. STAR is made up of queer and ally Volunteers because Volunteers want to support each other. I didn't come out to any Nicaraguans during pre-service training in my small town, but I came out to fellow trainees. I kept it to myself because I was in a new country for the first time and I didn't want to feel unsafe for my first three months. I didn't enjoy telling my host family that I did not have a boyfriend and not being comfortable enough to explain I only dated women. I lied to protect myself. It's a difficult balance to strike as a queer Volunteer. You want to be completely honest about who you are, but you don't want to compromise how locals view you and your work.
Peace Corps staff can surprise you. While homophobia exists everywhere, STAR is making an unprecedented effort to have open, honest conversations with the people who support Volunteers. We are helping them understand what language to use to welcome people who aren't heterosexual. Two months into my service, my Spanish facilitator asked me, "Are you texting your boyfriend?" I wanted to say, no, I'm a lesbian, but I didn't know how she would react. If she had used the word "partner" instead of boyfriend, I would've opened up to her then. Six months later, I came out to her during our first Safe Zone training. She ended up coming back to our third training because she had enjoyed the first one so much. If I'd have known how open she was, I would've come out to her sooner.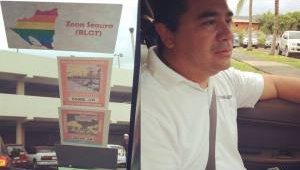 Staff walk in LGBTQ Volunteers' shoes. During each training, staff break up into small groups and perform role-plays on topics such as practicing Volunteer confidentiality and using LGBTQ-inclusive language
Here's a role-play between Pablo, our safety and security officer, and Jorge, our taxi cab driver (and a great actor!). Pablo played a Volunteer who talks to Jorge, who plays a housekeeper at the Peace Corps office:
Jorge (housekeeper): Listen to this! My fag of a neighbor robbed me!
Pablo (Volunteer): Oh yeah?
Jorge: Yeah!
Pablo: Listen, I understand that you're upset because he robbed you, but I don't appreciate you using that word. I have a lot of gay friends, and they are good people. They're my friends, and I don't like you using that word, especially here at the Peace Corps office.
Jorge: Listen brother, I didn't mean to offend you. I respect sexual orientations of all kinds. It was just an expression. I'm just mad at my neighbor.
These role-plays are fun because staff members jump right in and practice what they've learned. It's neat to see a group of men and women perform situations and use words like "gay" and "lesbian" in positive ways, as opposed to using the word "cochón" (fag), which people use without knowing how offensive it can be to someone who is actually gay.
The trainings apply to more than just Volunteers. Our trainings are different from your typical "This is what to do if you get diarrhea" trainings. Our trainings push people to think of gender and sexual orientation in new ways. All of us know someone or are related to someone who is queer. During the breaks, I've had staff come up to me and ask me, "I have a family member who came out to me. What do I do?" I reassure them that just by making their family member feel comfortable enough to come out to them, they are heading in the right direction. I assure them, "You may not have the best advice for them, but just listen to them. We cannot solve our loved one's problems, but being understanding is important."
The trainings are sustainable. After our Safe Zone trainings, we gave our taxi drivers rainbow-colored "safe zone" stickers that they stuck to their windshields. These stickers benefited the drivers' business because queer Managuans were more likely to hop inside the cabs, knowing their identities would be respected during their cab ride home. They are also a great conversation starter for anyone hopping in. This gives the drivers a chance to share what they learned about LGBTQ identities with others.
I hope that more LGBTQ and ally Peace Corps Volunteers are aware of the small steps they can take within the Peace Corps sphere to create more accepting work environments. 
---