Why the Peace Corps? 8 Volunteers reflect on their decision to serve
Peace Corps Volunteers come to service with a wide variety of skills, perspectives and life experiences.
They come from all backgrounds - hailing from cities and suburbs, rural America and, sometimes, other countries. But even more varied are the reasons Americans ultimately decide to leave their familiar lives behind in exchange for the opportunity to serve in a country abroad.
What drives them to serve? We asked currently serving Peace Corps Volunteers what motivated them to apply. Here's what they said.
1. Eric Rodriguez, a community economic development Volunteer serving in North Macedonia
"I spent nearly 20 years working in Corporate America, and it became apparent to me about 6 years ago that I wanted to do something different with my life. I wanted my life to be about more than profit margins, bottom lines, and profit and loss statements, I wanted to make some kind of positive change in the world."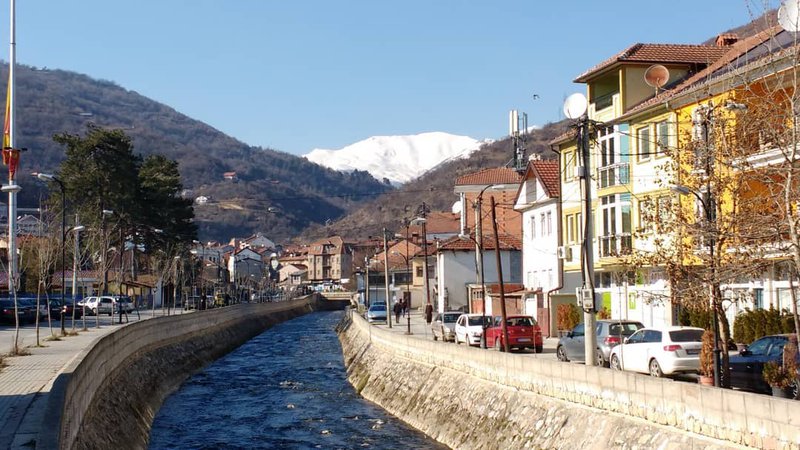 2. Ladan Ibrahim, an education Volunteer serving in Myanmar
"Right after graduation, I had the opportunity to work for an AmeriCorps program called City Year in my hometown of Columbus, Ohio. My time in City Year solidified my want to work as a Volunteer within the education sector, but also highlighted my need to work internationally. Peace Corps came up sporadically in conversation as an opportunity to do international volunteer work, but it was not until a local school guidance officer spoke to me about her time in Peace Corps South Africa that I really started to look into the program. Why did I join the Peace Corps? Not for one particular reason, but an amalgamation of others. I wanted to work in education, I wanted to volunteer, I wanted change, I wanted an opportunity to just be in a place and help."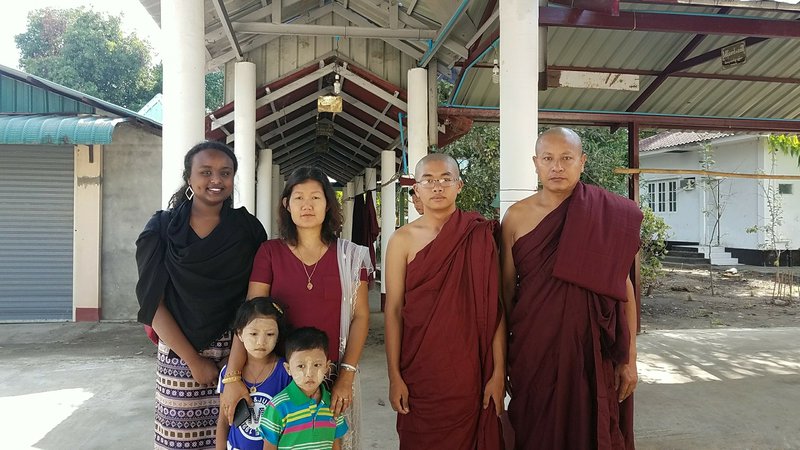 3. Yvette Garcia, a community economic development Volunteer serving in Dominican Republic
"I wished to further connect with my Latin American heritage, to exchange with another Hispanic culture and better understand the intricacies of the Latinx identity. Most importantly, I felt compelled to contribute to the goodness in the world and expand its reach, offering skills to help build a more inclusive global economy through local business and entrepreneurship."
4. Allison Swain, a rural community health Volunteer serving in Benin
"I had been interested in Peace Corps for several years before applying and as I was closer to finishing my degree I was still uncertain of exactly what I wanted to do and where I wanted to go with my life. I have always been interested in healthcare and global development so being a health Volunteer seemed like a great stepping stone for figuring out what direction I wanted to take for my future career. I had hoped that coming to Benin and serving in the Peace Corps would help me discover what I loved doing and what career path I wanted to take.
"My service has made me more direct in how I approach people and more willing to step outside of my comfort zone. I'm much more comfortable with public speaking and with delegating tasks. I had to learn that it was important to follow up with people and that I often needed to really push to make my projects happen. I really enjoy the work that I do here and I hope to continue doing similar work after Peace Corps with health- and development-oriented NGOs."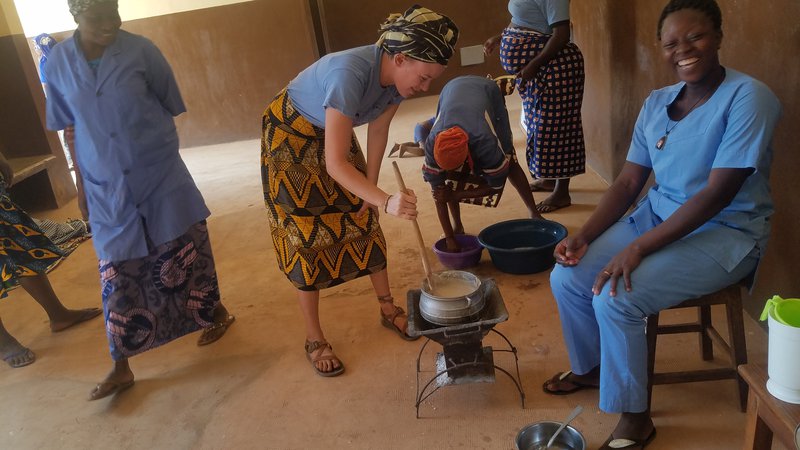 5. Bridget Tam, an environmental conservation Volunteer serving in Paraguay
"I have wanted to join the Peace Corps since I was 18; this was over two decades ago. I have an uncle who served and have always had a passion for community service. I met with a recruiter in Dallas, TX in 1998 and he suggested getting a degree and volunteer experience. I encountered several obstacles obtaining my degree, from family emergencies to job changes, but the year after finally receiving my bachelor's degree I applied!
"[D]ecades of volunteer work [helped prepare me for the Peace Corps], from Big Brothers Big Sisters to serving as a staff volunteer for the Missouri Department of Conservation, and the obstacles I overcame while pursuing my degree. [My past] volunteer work inspired a passion for service and the obstacles taught me flexibility and persistence."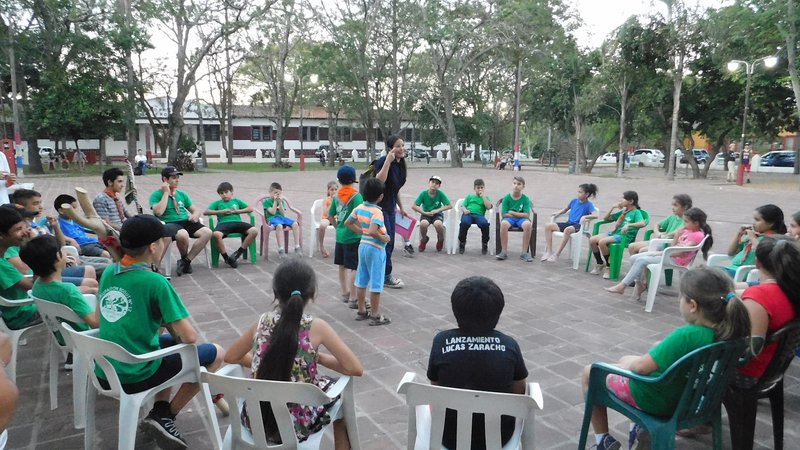 6. Josh Bishoff, a primary/secondary education Volunteer serving in Liberia.
"In a world where it seems like there are lots of people trying to tear things down, I have always been doing activities in my life to try and build things up. A large part of my professional experience has revolved around construction and substitute teaching/coaching. In all three areas your primary focus is to build. Whether it is roads, buildings, landscapes or our future leaders, I have always believed that for humanity to get along, we must build each other up. Peace Corps gave me the opportunity to take that mentality and apply it internationally. I have felt a great deal of pride in serving, not only my country but all humankind."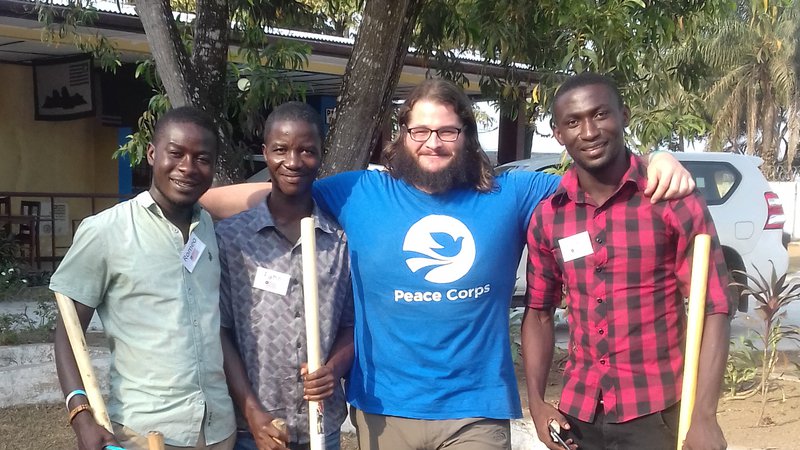 7. Courtney Finkbeiner, a youth development Volunteer serving in Fiji
"I've always worked with kids and youth in some way, from after school programs to leading outdoors trips in college to spending a summer as a wilderness therapy field guide. I wanted to keep along that vein after college, and have the chance to experience something new that I wouldn't ever otherwise meet in a career in the United States. Around my hometown I was surrounded by a lot of people affected by addiction and substance abuse issues, whether struggling themselves or seeing a loved one struggle. From that I became interested in the interaction between people's different paths in life and their community experiences. I knew before coming here that Fiji has a very communal society, so I wanted to come, live it, and see what lessons are transferable to life at home." "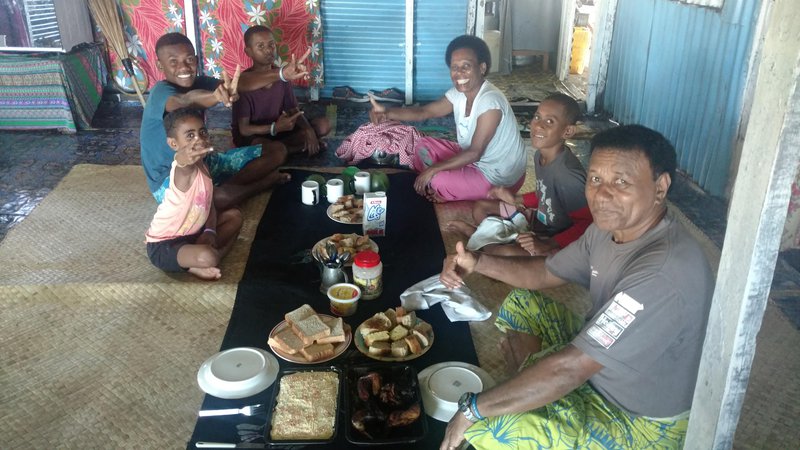 8. Scott Tilton, an environment Volunteer serving in Malawi
"I applied to Peace Corps after having lived in India for the previous three years. During that time I had volunteered in the Farmer2Farmer program sponsored by USAID. I taught a private company in Nairobi, Kenya about HACCP, an international food safety protocol. I became increasingly interested in sharing some of my experience and knowledge with developing economies in other parts of Africa. I identify with the aspirations of Peace Corps: to extend peace and friendship to other nations of the world. I tend not to think of people primarily in terms of nationality, gender or race. All of us share the same Earth, breathe the same air, drink the same water. We all long for peace, freedom and peace.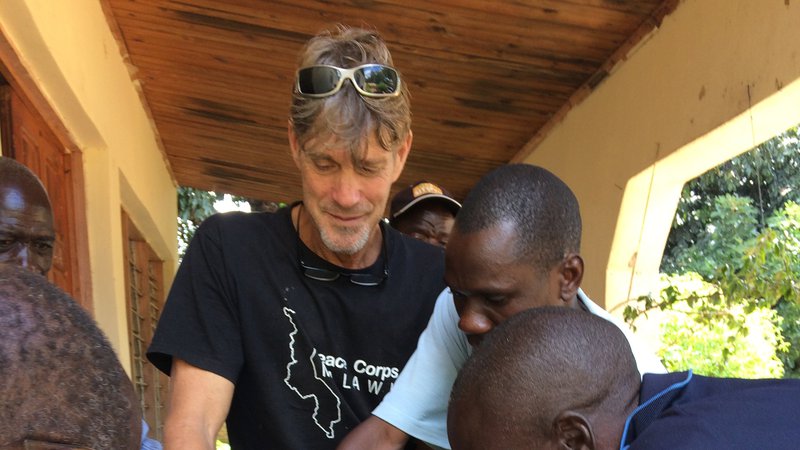 Category:
Africa
,
Liberia
,
Caribbean
,
Dominican Republic
,
Benin
,
Pacific Islands
,
Fiji
,
Malawi
,
South America
,
Paraguay
,
Eastern Europe and Central Asia
,
North Macedonia
,
Community Economic Development
,
Health
,
Environment
,
Education
,
Youth in Development
,
Prospective Volunteers
,
Peace Corps Volunteer
---