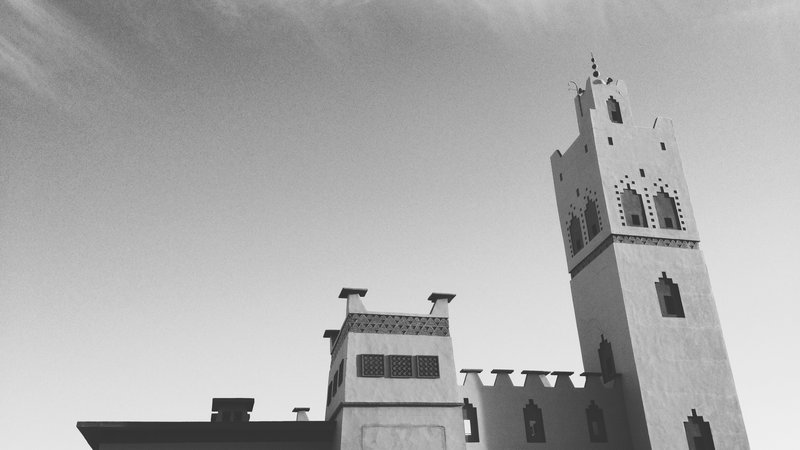 July 30, 2014
Religion is an intrinsic part of life and culture here in Morocco. 
It permeates through language down to the structure of daily life, to family and community, and in the inclusion of studying the Quran in schools. It is nearly impossible to separate religion from discussions on culture because the two have become so intertwined.
There are five main pillars of Islam, one of which is Ramadan. Ramadan is celebrated for a full month every year according to the lunar calendar. During this time more than 1.6 billion Muslims around the world fast, or abstain from eating and drinking (including water), from sunrise to sunset. Ramadan is a time to reflect on one's self and one's faith, and in this spirit Muslims are cautioned against engaging in any vices, such as smoking, having sex or gossiping.
Living in Morocco affords me the opportunity to witness and experience Ramadan firsthand in a country to which religion is everything. The people of this country, which quite literally transforms for one month, join together to fast and dedicate their thoughts to Islam. One of the most crucial aspects of my job as a Peace Corps Volunteer is to participate as actively as I can in order to learn about the lives of Moroccans and truly integrate in my community. For this reason I decided to fast for Ramadan this year.
Fasting for Ramadan has been unlike any experience I've previously had. I've never considered myself a "religious" person, I've never felt the pull of a higher power like many of my loved ones and others around the world do. But I do believe strongly in the power of community, the power of doing good deeds and the power of believing in one's self. As it turns out, with Ramadan having come to a close this week, I've never felt more spiritual in my life.
The spirit of giving I've witnessed this month has been unparalleled. I have been welcomed into the homes of friends as well as complete strangers, in my community and while traveling, to break fast and share food nearly every night as the sun goes down. One evening a man in my community, whom I've only spoken with on a few occasions, surprised me with a steaming plate of couscous and vegetables to bring home for dinner. And it isn't just me who is a recipient of this hospitality – Muslims also strive to share what they have with the less fortunate, such as the homeless or those struggling to make ends meet. This sense of caring for neighbors, ever-present in Moroccan society yet exemplified by Ramadan, touches my heart deeply.
Fasting for Ramadan has been a test in my own spiritual discipline, in self-restraint and finding my own sense of mindfulness. Imam Sohaib Sultan wrote in Time at the beginning of Ramadan, "Fasting proves to us that we are, indeed, masters over our own passions and that we can reach for greater heights beyond our lower desires." By striving to live beyond my physical desires, I have been able to focus my thoughts on those truths that transcend all: friendship, community, freedom, forgiveness, purpose – and how I personally fit in.
Were there days I was unable complete the tenets of the fast? Absolutely. Temperatures in my community have exceeded 100° F since April, with many days recently reaching 135° F, and there were days I decided it was in my best interest to drink water. There were also days that I spent binge-watching "House of Cards" instead of engaging in my type of spiritual acts, such as reading or doing yoga. And that's okay with me. More than ever, Ramadan has taught me how to listen to myself. To listen to my mind, to listen to my heart, and to listen to my body – and how best to bring myself back into balance when things have fallen off track. I believe that this sense of introspection is a critical aspect of Ramadan, and an experience for which I am incredibly grateful and hope to continue applying to my life moving forward.
One of my favorite aspects of working for the Peace Corps, as opposed to other service-oriented programs, is the belief that Volunteers should live just as members of their community do. I speak the same language as my community. I buy seasonal foods every week at the local market (souq) just as they do, and I am just as affected by power and water shortages as they are. I live in the same neighborhood as my students and attend the same weddings and ride the same buses. These are the realities of their lives, and now they have become mine. Ramadan, too, is an intrinsic part of life here, and as the holy month comes to a close I can honestly say I feel more connected to my community than ever.