Why art matters in health education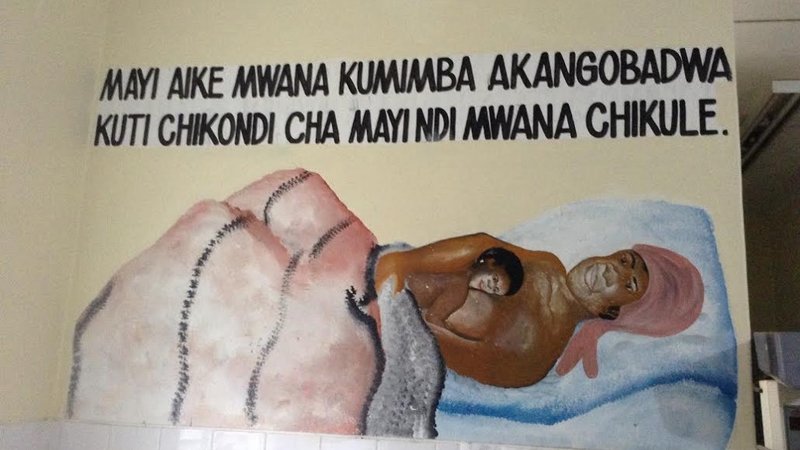 June 8, 2015
It's 7:30 a.m. and mothers begin to gather under a shelter at a health center in southern Malawi.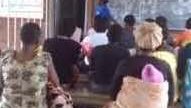 Babies are straddled to their mothers' backs or cleverly attached to their hips so they are able to breastfeed. Toddlers are roaming about, playing with nature's makeshift toys or eating biscuits bought on the road along the way. It's mid-September and the cold air can be a bit stiff this early in the morning. Since it is southern Africa's 'winter' or dry season, moms have wrapped their infants in layers of traditional chitenge fabric and blankets. They are sitting under the shelter waiting for the 30-minute education session that precedes contraceptive distribution. This session comes in the form of brilliantly composed songs. The songs teach reproductive health messages, family planning and safe sex for women of all ages, upbringings and socioeconomic backgrounds.
At the front of the audience, there are two Health Survey Assistants (HSAs) leading the songs in full character and dress, portraying vivid expressions that make the women come alive and sing along with each verse in melodious symphony. The women are clapping to the rhythm, effortlessly creating three-part harmony, and laughing on cue to innuendos that seem to normalize the everyday nuances of the maternal role that women courageously assume in the home. As I watch this event unfold, I realize that this artistic presentation is not just a form of audible entertainment; it synchronizes human existence, identifies commonalities within the culture and isolates human tendencies that affect health. For example, one verse encourages moms to be consistent with using contraception for effective birth spacing, even though they may feel too tired from working to travel to the health center. The mothers could definitely relate to feeling tired, but were also able to realize how the tendency to deprioritize health can have a negative impact.
I understand this mesh of art and education is essential to making critical health care information accessible to this group of women. It doesn't matter if someone completed higher education or left secondary school to work and support her family. Singing requires no reading or writing, only a working use of the local language and the ability to relate to what is being sung.
Creative Health Education in Malawi
Currently I serve as a nurse educator and fellow within the Global Health Service Partnership, a joint program between Seed Global Health, the Peace Corps and the U.S. President's Emergency Plan for AIDS Relief (PEPFAR). I teach community health and reproductive health at the undergraduate and graduate levels in southern Malawi. In all of my education and nursing career in the U.S., art in health education has been limited, due in part to different cultural norms. Despite this difference, the potential remains very promising. First Lady Michelle Obama has done something similar as a part of her initiative to combat childhood obesity, during which she created a short video. In it, she sang a popular song, "Turn Down for What," by Lil Jon and DJ Snake, while holding a turnip and dubbed the lyrics "turnip for what." The idea was to capture the adolescent population with a message about healthy eating. The video was posted to Vine's website, earning more than 44 million views and 285,000 likes. Likewise, my experience in Malawi has sparked my interest in using art in health education as an effective way to engage a larger audience.
Recently, I was privileged to participate in the celebration of University of Malawi's 50-year golden jubilee. I accompanied colleagues in planting trees on a new nursing campus. As we witnessed the vice principal plant the first tree, a faculty member belted out in impromptu song, and everyone chimed in as they learned the words. It was catchy, it was appropriate and it set the tone for a truly inspiring event. It was then that I recalled my experience at the health clinic and began to realize how ingrained art is in communication. Exploring art forms and their effect on retention of health education can be an exciting prospective in the way health care is delivered around the world. It has the potential to revolutionize how we disseminate health information, which will inevitably increase the number of people we reach, as well as the quality of health education.
This story first appeared on Seed Global Health's blog,