When Mamajean met the kindergarteners: How a classroom connection brought a well to Africa
What can a group of five-year-olds do to change the world? With the inspiration and support from two great educators – a lot!
Just ask the kindergartners in Annabelle Baylin and Molly DeGesero's class at Blue School in New York City. They raised nearly $4,000 for a solar pump to help provide well water to a farm in Senegal.

When I learned of this project from the Peace Corps Partnership Program, I realized these teachers did something unique. They combined an international classroom connection, service learning, and fundraising – and incorporated it all seamlessly into their curriculum to teach about global issues and promote cultural awareness. I connected with them to find out how they did it.
Annabelle met her childhood friend Carson in kindergarten. Since then, they have remained friends, including during Carson's Peace Corps service in Senegal. Annabelle learned that Carson's Senegalese counterpart, Mamajean, was attempting to expand his farm but was challenged by lack of accessible water.
"We decided to present this problem to our class," said Molly and Anabelle in an email. They asked how they could help Mamajean get water out of his 200-foot well.
On their class blog, Annabelle and Molly write that one objective of the project was to build empathy. Most global competence experts agree that empathy is difficult to teach, but a crucial skill for developing global competency, especially in young children.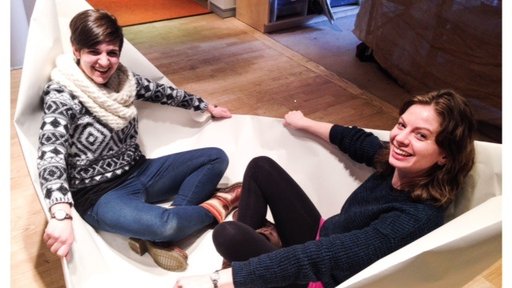 "The children really grasped that pulling water from a well is hard work and they wanted to help make it easier for Mamajean. Annabelle shared the problem of the well as a story and that Carson was a friend who needed to solve this problem. This created an immediate connection and sense of urgency for the children in our class," the educators wrote.
Using an inquiry- and project-based approach, Annabelle and Molly worked with their class to brainstorm solutions.
Once they agreed on possible solutions, the children researched the concepts in small groups using observations, experiments and interviews with experts.
Through their research, the students determined a solar pump for the well was the best solution to the problem and that they needed to help buy one for Mamajean's farm.
From there, the curriculum shifted from a science and research focus to a fundraising focus. The kindergarteners worked together to determine three projects to raise the money: a dance-a-thon, a class store and a direct letter to the school.
For the store, students sold items they created in class (such as books), Mamajean's favorite dish – chicken yassa – and paper wishing boats that people could write a wish on and launch in a river.
The class raised $4,000 through their efforts and is close to meeting its goal of nearly $12,000. 
Annabelle and Molly's class project included the kind of multi-media exchange we promote at Paul D. Coverdell World Wise Schools. For example, the kindergarteners sent a video with questions for Mamajean and Carson and they sent back a response.
"[The video] was very powerful for the children to see. They were able to see the arid landscape of Senegal, hear the wind, see Mamajean moving and speaking, and hear his voice. It made all of our efforts become very real," said Molly.
For other educators who are interested in projects like this, Annabelle and Molly suggest contacting the Peace Corps Partnership Program at [email protected] for guidance on fundraising as a class.
Annabelle and Carson have been friends since kindergarten. Educators or PCVs who do not have those connections, but are interested in fundraising and/or cross-cultural exchanges like this, should consider joining Paul D. Coverdell World Wise Schools.
Update: Just two weeks after I authored this blog, I am happy to report that the project has reached its goal! Mamajean will get the water needed to help his community thrive. A group of five year olds – and their amazing educators – really can change the world.
Caitlin Haugen is an Education Program Specialist at Peace Corps Headquarters. She was a Peace Corps Volunteer in Uganda and Thailand where she trained elementary and secondary teachers. She leads the Paul D. Coverdell World Wise Schools programs that connect PCVs and RPCVs to classrooms in the United States, and provides a variety of resources to help educators integrate global issues and cultural awareness into the classroom.