What's Peace Corps service like? It depends.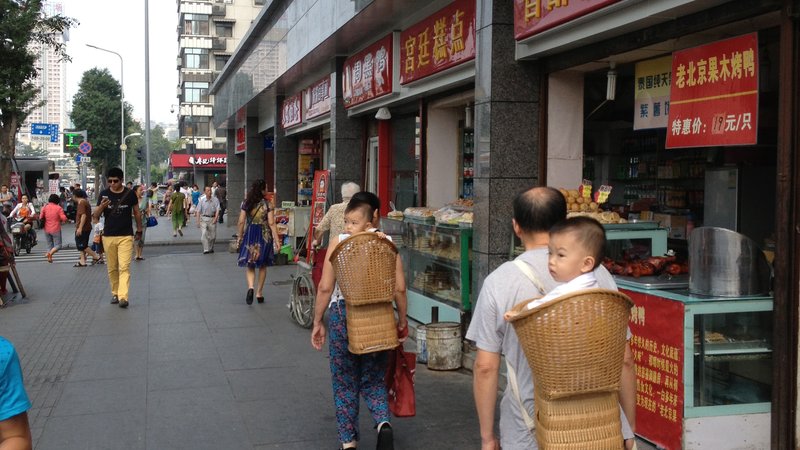 July 20, 2015
Future China Volunteers, we can't possibly tell you everything... nor should we try. Because it depends. 
Get used to this phrase: "It depends." Because it's true, it does. And as unsatisfying as it is, "It depends" is often the best answer any of us can give. The conditions and experiences in China vary so vastly that very few questions can be answered with certainty. But what any of us can do is provide a range of answers to your questions.

What's a host family like? It depends. A host family might be an older, professional couple with a grown child out of the house, who feed you breakfast and dinner each day but otherwise are very busy with their jobs. Or they might be a pair with two children, an in-house grandma and a maid/nanny who visits twice a week. They might be a mom, dad and teenager who take you everywhere, or every day they might go to work before you wake up, leaving 5 yuan on the table so you can buy soy milk and baozi on your walk to school. Every family, apartment and neighborhood is different: It depends!
What's pre-service training like? It depends. Physically, challenges will be similar for everyone: Chengdu in the summer = prepare to sweat as you've never sweated before. Be ready to walk up and down more stairs than you ever have in your life. School is within walking distance of some host family homes; other homes require that you use the bus or ride a bike. It depends! Prepare to adjust to new foods and possible unexpected environmental reactions. Every day, you will have a combination of Chinese class, culture class and TEFL training. You might be enthralled, enchanted and energized by all this new information. Or you might be bored, baffled and beleaguered by it all. It depends!
What's it like at site? It depends. Your students and their backgrounds vary as widely as the topography of China. You may have kids who come from farms or villages where their families cook over a wood fire or coal stove, collect rainwater on the roof for daily use and have pit toilets. Or you could have wealthy students using iPhone 6 and living alone in high-rise apartments while their parents are off working in another province. You might teach English majors... or nursing majors... or traditional Chinese medicine majors... or business majors... or transportation majors... and within all of these groups, you will have students who chose their major and those who didn't. It depends!
Your school could be a highly ranked university in a thriving city center like Chengdu, or a technical college on the outskirts of a town in the poorest province. It may be a thriving community with many shops and a range of people on campus at all hours, or it might be a ghost town on weekends and holidays. It could be a completely new, technologically advanced campus or it might be an old, rundown campus. Your school could even have two campuses – one modern and one outdated – that you move between daily. It depends!
Site means your city or town. Some people are in capital cities; some are in farther flung cities and towns. Even if you end up in a "town," remember that Chinese towns are much larger than many American cities. Some of the "smaller" sites in Sichuan are home to 1.5 million people! Regardless of surroundings and size, each Volunteer determines his or her own "community," whether a campus, a neighborhood or an entire city – it depends!
Accommodations in this case specifically means Volunteer apartments. Guess what? It depends! The range varies from dormitories on-campus to high-rise apartments off-campus, and everything in between. Some apartments have deluxe floors, showers, kitchens and newer furniture, whereas others have cement floors, tiny showers off the kitchen and used office furniture. Some are spacious enough for a family of four and some are two rooms. Some always have Internet, water and electricity, but some regularly lose these utilities. It depends on you to make it feel like home.
What about language? It depends! All volunteers receive language training during PST and we all go out into the Chinese world able to order some food, ask for help, call the police, bargain at the market and buy train or bus tickets. Some even arrive with a level of fluency already in place due to past studies: it depends. Some Volunteers will leave with their basic PST and IST language skills intact, at nearly the same level. It depends: on you, your language goals and your site.
This leads to integration: How do Volunteers integrate? This might include anything from taking a gym class with your students or dance lessons downtown, hanging out at the local coffee shop and making a point of buying something at your fruit stand every day. Just as there are many effective ways to integrate into your community, there are a variety of communities in which to participate.
We can support you and try to answer your questions.
But we can't tell you everything.
Nor should we.
You can try to prepare.
But you shouldn't have expectations.
Because it depends.
And because it depends on you.
Because this is your experience.