What to do while you're waiting for your invitation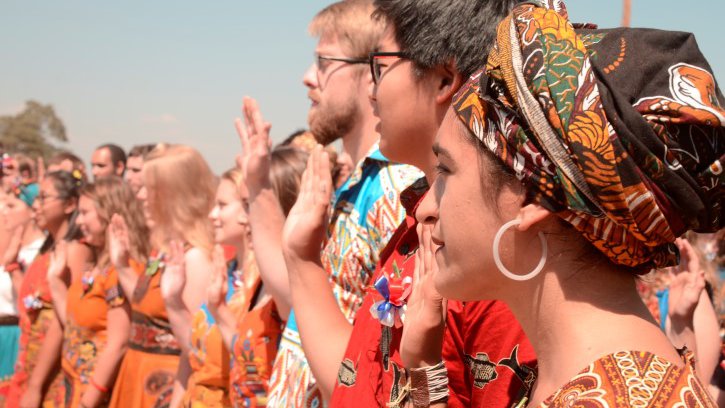 Oct. 26, 2020
Have you submitted an application to Peace Corps during the COVID-19 pandemic? You may already know that Peace Corps is carefully assessing the impact of the pandemic on our host countries in order to determine when we can resume overseas operations. This careful assessment and planning means a longer-than-usual wait for applicants hoping to depart for Peace Corps service in 2021.
As you await the next step in your application journey, bookmark the Peace Corps coronavirus webpage. The page is a centralized location of updates on the Peace Corps' return to global operations. Monitoring this page for updates should be your first step. But what about after that? What else should you do while you are waiting?
Although you might feel anxious as you refresh your email inbox in the hopes of seeing that red and blue logo, you can take some steps to prepare for your eventual service and to demonstrate that preparedness to your placement officer.
Read the resources. Our placement officers are sending applicants monthly email updates with links galore! These links lead to valuable Peace Corps resources: diversity viewpoint videos, application advice, student loan information, and more. These resources might answer questions you still have about the Peace Corps, and further explain challenges and benefits of service. But, of course, it is not necessary to limit yourself to official Peace Corps resources. Books, podcasts, and other media sources can provide some great insight into service and Volunteer life.
Double check your references. Did you list at least one previous job or volunteer supervisor? Do you have the right email address for each of your three contacts? The Peace Corps will contact your references during the application waiting period, so make sure all reference contact information is up to date. See this "Ask Peace Corps" post about working with your references during the application process.
Keep an eye on your email inbox. Placement officers are currently assessing applications, and we might have some follow-up questions for you. You may receive an email from your placement officer asking for clarification on your work experience, or requesting that you upload your transcripts to your application file as soon as possible. They might request that you to complete a skills addendum. Keep an eye out for these emails, and respond within the timeline requested by your placement officer—this will demonstrate your motivation and commitment to serve.
Update your application. Have you started a new job since you applied? Taken an online public health or business class? Started tutoring English over Zoom? These are experiences that will make you a more competitive candidate for Peace Corps! You can update your resume and resubmit it to your application portal, or send your placement officer an email to let them know you have gained additional professional experience.
Attend a virtual recruitment event. Did you know our Peace Corps recruiters host online events and information sessions? Topics range from resume workshops, serving with various identities, and general office hours. If you haven't already, don't forget to connect with a recruiter to answer those lingering questions you still have about a typical day for an Agriculture Volunteer or what your Peace Corps crib might look like.
Due to the challenges presented by the COVID-19 pandemic, it may be some time before you hear back from the placement office, but there is no shortage of Peace Corps resources to study and explore. These resources will not only have you feeling better prepared for your application journey, but also for when you finally step off the plane as a Trainee. If you have questions as you continue to research the application process or questions about service in general, please reach out to us. As placement officers, we are here to serve as a yet another resource for you during these unprecedented times.