What I think about when I think about West Africa
As I begin graduate school at Yale studying environmental management and African studies, my mind can't help but wander back to West Africa. 
I find myself laughing out loud or tearing up, lost in a memory that took place thousands of miles away. Those years, those experiences, have made me and brought me to this point more so than anything else I've ever done. I served with the Peace Corps in three West African countries (first Senegal, then Mali and Sierra Leone as a Peace Corps Response Volunteer), and I've reflected a lot on the brightest and most rewarding aspects of my services. 
In each place I lived and served, I'm deeply satisfied with and proud of the contributions I made to my communities. In Senegal, alongside farmers, we planted more than 10,000 trees; in Mali, I helped a defunct business re-launch itself; and in Sierra Leone, I taught language arts to more than 70 students. Yet I wouldn't really say those are what my service was all about. That's just the surface.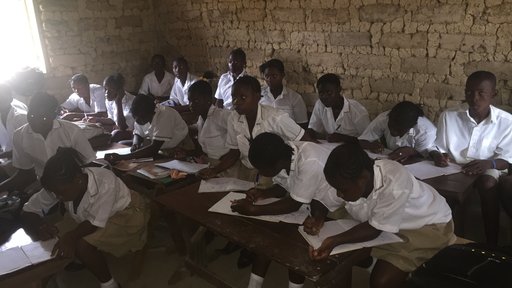 While saying goodbye the village chief in Mali (also the head of the household I was living in) expressed gratitude for principally one aspect of my service: When a death occurs in the village I'm at the funeral, when a baby is born I'm at her baptism and when a holiday is celebrated I'm sipping cups of tea and shoveling down rice alongside everyone else. 
It was that I'm present, attentive and that I opened myself up to be a participant in the world around me. Their world. It was my friend Baru who bragged to visitors that, yes, Ousmane (my Malian name) eats what's served to him no matter what it is.
For many Malians, Senegalese and Sierra Leoneans, the only non-African foreigners they've ever talked to are Peace Corps Volunteers. Our fortune in this opportunity and influence are the everyday moments we share simply talking. 

It's the afternoons I'm caught in a friend's hut during a rainstorm talking about the serious dangers and risks of child labor among circumcised women. It's that side comment you make to a father about how important eggs and other forms of protein are to his undernourished children, and later watching him save money for those foods. It's the laughter and awe people get hearing that American livestock are usually penned up and don't roam free through villages like in West Africa. It's explaining topics such as text messaging and global warming.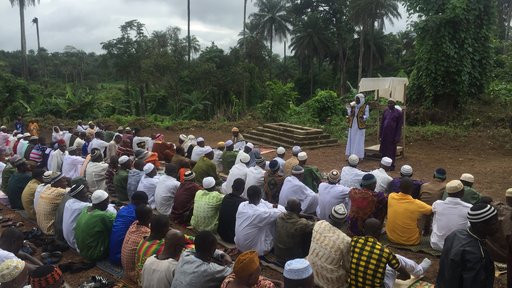 We help people to see and look at global matters, as well as their own lives, with fresh eyes. We provide wonder and reflection that can induce analysis of habits and lifestyle choices.We offer perspective and ask questions, which means as much as much as our shared technical insight and knowledge. These are the rare opportunities that Volunteers provide that don't always (or often) change behavior, but rather plant the seeds that are held, maintained and sometimes germinated. And through this mutual exchange, we Americans start to challenge our own lives, selves, habits and mores. West Africa has certainly made me a fuller and better person as I've absorbed some of what I've found.
Yes, culturally Americans and West Africans are very different, but we're all people who want to give and receive love. We all want close relationships, support, and we often rely on others to move past darkness. I've realized in my life the potency individuals can and do have in someone else's life to inspire, teach, challenge and help. 

Here, as a Volunteer, I feel proud that I have been that light, that force, that help that humanity everywhere so desperately needs, be it to a few community members in a few small African villages. This is what people remember, value and cherish. This is what people need to grow and be more positive, thoughtful members of an evolving and globalizing society.
It's with these reflections that I have left West Africa. As I delve deeper into my graduate studies, I'll hold these pieces and apply them to my life here. I'll invest in those around me, my newest community, while thinking always of those that impacted me in West Africa.
---