We found love with Peace Corps Response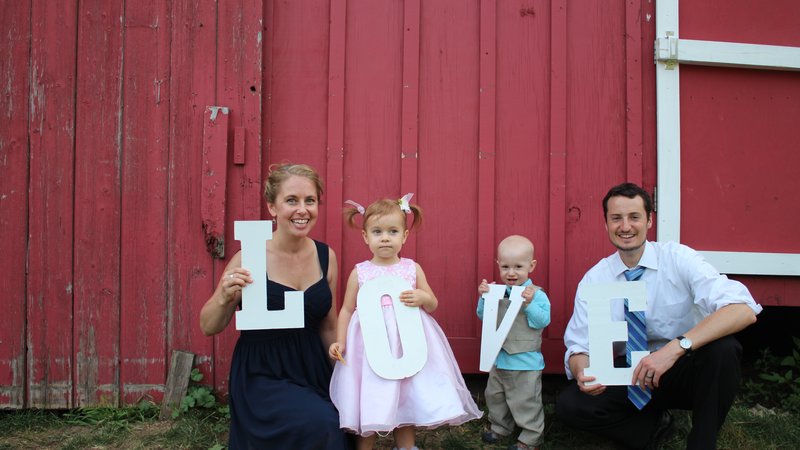 Feb. 14, 2014
Jen likes to say that I rode into town on a white stallion. 
That white stallion was, of course, a Toyota Land Cruiser that dropped me off in Tecpan, Guatemala, in February 2006. Jen had been in-country for a month already with Peace Corps Response (called Crisis Corps back then), and I was just starting my PCR service.
We were both stationed in Tecpan and assigned to a local NGO that was assisting with recovery efforts after the devastation of Hurricane Stan. Our assignments in Guatemala were for only six months, and neither of us thought in a million years we would meet our future spouse. We joined PCR because we had previously had great work experiences in Peace Corps. As is the case with most Peace Corps service, the host country and PCR gave us so much more than we gave — and they gave us each other.
Jen was a Health Volunteer and, together with NGO colleagues, collaborated on distributing medical kits and water filters, and assisted in capacity building. She surveyed latrines in several villages to assess damages from the hurricane and determine funding needs. She also organized a two-day health clinic for hurricane-displaced community members living in USAID-provided tents. When she wasn't working on health projects, she partnered with fellow Volunteers to deliver workshops to communities on disaster planning and combating deforestation by educating on the importance of planting and preserving trees.
With assistance from other PCR Volunteers, I used my engineering skills to help design and build several repairs to drinking water systems in the area. The NGO had received funding from USAID, and we designed and built three pipe bridges to carry water over stream beds that were washed away by the hurricane.
Although my previous Peace Corps service in Bolivia had prepared me for these technical issues, the scale was much greater in Guatemala. Where I had worked on systems providing water for hundreds in Bolivia, here we were providing water for thousands. One crossing that served the water system of Tecpan, a population of approximately 20,000, carried both a 6-inch and a 4-inch galvanized steel pipe — quite a bit of weight and much more than I had ever previously designed. In addition to the pipe bridges, we also built a drinking water storage tank for the satellite communities of Itzapa, designed for a future population of approximately 15,000.
Tecpan and the surrounding region were filled with color: lush green forests; ghostly brown, fine dust in the dry season; crystal blue of Lake Atitlan. And then there was the clothing: beautiful reds, blues, yellows, purples and whites of the traditional Guatemalan traje. We traveled on the local and regional buses, old yellow school buses repainted with as many vibrant colors as the Guatemalan traje, while the drivers blasted 80's tunes and we jammed in between the seats. Some of the most wonderful people we have ever met were passengers on those buses with us — our neighbors in Tecpan — and we would spend many hours at their homes listening to their stories while (unsuccessfully) learning how to make tortillas.
Against this backdrop, Jen and I became friends. We started dating after a trip to the local ice cream parlor in Tecpan. Romance certainly was not on our minds when we joined PCR, but fate doesn't seem to be bothered by expectations. Our time together in Guatemala was short, however, and I was starting grad school in New York City in the fall of 2006. Jen, back home in Minnesota, then did something she thought she would never do "for a boy." She bought a one-way ticket to the Big Apple — about as far removed from Tecpan as she could imagine — and the rest is history. We were married in 2009 and now have two adorable children, ages 3 and 1.
Our time in Guatemala changed our lives not just because we found each other, but because we made an impact through our service. We are grateful to PCR for giving us the professional opportunity to serve communities in Guatemala and contribute in some small way to the recovery after Hurricane Stan. We are forever indebted to the PCR coordinator, Anne, who placed us in the same town. And I am exceptionally grateful to have met Jen, someone who shares my values of volunteerism, adventure, and learning about other cultures and the greater world.
Peace Corps Response will always hold a special place in our hearts. We look forward to our next adventure, wherever that may be, and hope Peace Corps or Peace Corps Response will be in our future again.