We brought March Madness to Timor-Leste – with chess
If there is one thing I could tell my friends from home about me that would surprise them the most, it would be that I was on the chess team for all seven years of middle and high school. 
At the time I was embarrassed to attend practices and I attempted to avoid the yearbook photos at all costs. I absolutely craved the intellectual competitiveness and strategic thinking that chess required from players, though. Admittedly, I wasn't a very good player, and more than once was subjected to a tournament checkmate by a kid half my age sporting a Harvard T-shirt. However, I continued to play.
I met my husband, Kevin, nine years ago at the University of North Carolina at Chapel Hill and quickly became indoctrinated into his unwavering love for, and dedication to, his beloved Tar Heels. While serving together with the Peace Corps in Timor-Leste, the idea for marrying his love of the March Madness basketball frenzy with my love of chess came the moment a local kiosk in our community began selling hand-carved wooden chess boards. At the time, March Madness was only two months away and our neighborhood kids were excited and ready to learn something new.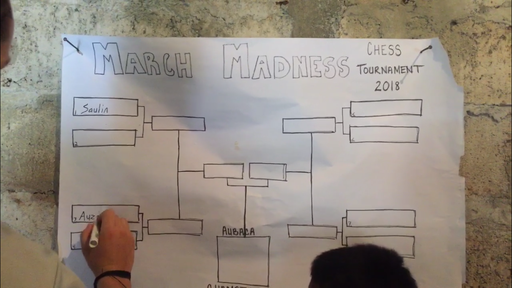 Kevin and I decided that the kids would have to find interest in the idea of learning the game of chess themselves, so we strategically played a game against one another on our front porch in full view of the entire village. Within minutes we were surrounded by a crowd of 20 or more kids, most of them our own English students from the local school. 

After only one game, the kids asked us to teach them how to play. Thus began the process of coaching chess to about 20 kids over the next two months. Most days after school they would come over to ask for the chess board to practice. Kevin or I would sit patiently nearby and coach them. 

As March drew near, I sketched a tournament bracket with eight potential competitors, and we revealed the idea to the kids. They were thrilled and had a newfound motivation to practice even more often.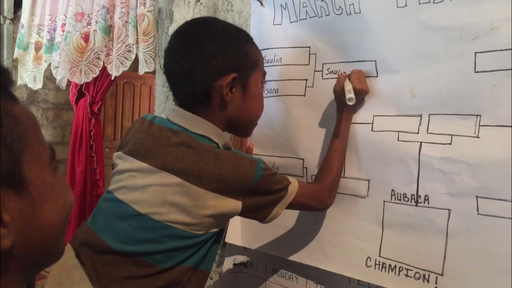 On March 8 we drew names for eligibility and let the kids draw numbers to determine their position on the bracket. There were ten kids not chosen to play, but we had them fill out their own bracket with predictions for each round. Eight competitors, three rounds, one winner. Inner-family competitiveness, major upsets, last second game changers and an underdog victory completed the experience. All fans' brackets were busted by the end of round one, but that didn't stop a lively celebration with the final win, complete with fans cheering and chanting the winner's name over and over again.

At the winner's ceremony, the first place winner received a wooden chessboard of his own and a trophy with his name engraved on it. The runner-up went home with a bag of Skittles (sent over especially from America) and some fruit. The rest of the competitors each received a single Blow Pop (also sent over from America).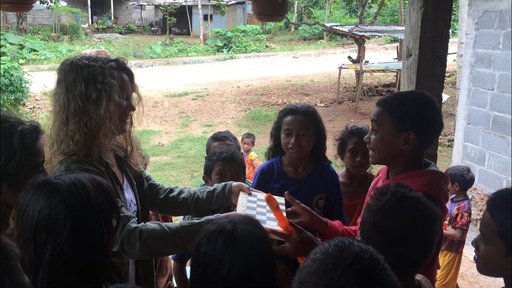 After our March Madness Chess Tournament ended, we taught an additional five girls the rules of the game and continued to coach the kids on new strategies. We also watched multiple Carolina vs. Duke games together and, at the kids' request, led an English class lesson on the names of the chess pieces. Needless to say, I am no longer embarrassed about my love for the game of chess and my husband loved sharing his dedication to his Tar Heels with the kids. For their part, the kids loved learning a new game.

Chess is a game of peaceful, intellectual competition. It uses abstract and strategic thinking with each move. Much like in the game of basketball, a player must adjust moves based on the movements and counter-movements of the other player, creating a sense of resiliency. If there is one thing I could tell my friends from home about Timor-Leste, it would be that the people here have an overwhelming sense of resiliency and strong desire to learn.