Usawa means equality in Swahili.
As a member of the USAWA gender committee for Peace Corps Tanzania, my passion is gender empowerment. I actively try to insert it into every area of my work and it creeps in even when I am not consciously focusing on it.
As a health Volunteer, most of my teaching is gendered, whether it is teaching menstrual hygiene, safe sex, malaria in pregnancy or nutrition in the family. We have gender conversations in my village at all levels — at the primary school we talk about assumed gender roles and perceptions; at the clinic it is about the health dangers for pregnant women or the shared responsibility for a family's health care between the mother and the father. At the secondary school it is teaching about delayed sexual debut for young women, consent and the realities in the gender discrepancy between young men and women with regards to HIV infection.
The everyday inclusion of gender is a large focus of my service, but USAWA programs specifically focused on gender empowerment have helped to guide me in having more overt gender conversations in my community. We also must practice what we preach, and I feel empowered to encourage Volunteers to do our gender programs after I have seen their outcomes in my community.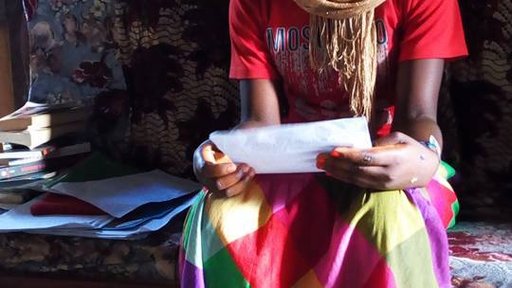 The Huru training and program brought my secondary school a weekly health class where boys and girls learned the same lessons separately. I see how comfortable they now are in asking difficult questions about their sexual health in a school setting.
Maua Mazuri (an arts-based empowerment program) brought a group of 18 teenage girls to my house every Saturday to create. We gave speeches, wrote poetry, made T-shirts, danced and listened to Rihanna. But more importantly, these 18 girls got to talk, they got a break from household work and they encouraged each other to do something new.
Mazingira Mazuri (an environment club) brought environmental science to my Darasa la 6 (third grade) students for the first time, which includes lessons on HIV and gender equality.
Projects are an overt way to steer conversations towards gender empowerment, to actively value girls, young women and mothers. This is all well, and I can mark the changes that I see. But these projects cannot stand in a vacuum. To really empower young women and men in Tanzania is to understand them, to understand their struggles and to work from there. Gender empowerment or equality is nuanced and complicated, and thrown together with cultural perceptions of gender it may seem altogether impossible to teach, especially with older generations more set in their ways.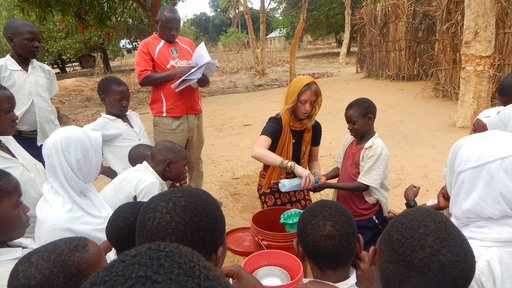 But after nearly two years here in Tanzania I can see changes in my village, in how my little neighbor boys talk to my little neighbor girls, when I hear my counterpart discussing the family finances with his wife, when I have a serious conversation about dowries with a bunch of grandfathers. Cultural differences aren't impossible barriers; in fact, I try to work them to my advantage by asking questions and pointing out hypocrisies as a somewhat outsider. We can both respect a culture and a community while acknowledging the inequalities or shortcomings, and it's our constant struggle and balance as Peace Corps Volunteers.
For this reason I encourage each of us to engage in those difficult conversations, to understand where our own cultural perceptions are getting in the way. I encourage all of us to recognize the gendered nature of our work and our world, and the steps most of us are already taking towards gender empowerment, whether that is through everyday conversations or an International Women's Day celebration.
Curious to learn more? Explore the World Wise Schools resources on this topic.
Explore