Thought Leaders Forum on climate change features 3 RPCVs making an impact
On December 9, the Peace Corps held its third and final Thought Leaders Forum of 2021. The event featured a panel of returned Peace Corps Volunteers (RPCVs) who are leading efforts to address climate change across multiple sectors. Maria Elena Vivas-House, Peace Corps' director of recruitment, moderated an hourlong session with three speakers who shared their expertise and perspectives on climate change in their fields, thoughts on how Peace Corps service contributed to their professional development, and ideas for how Volunteers and RPCVs can help address challenges related to climate change.
The three panelists were Dr. Patrick Gonzalez, a forest ecologist, climate change scientist, and assistant director for climate and biodiversity at the White House Office of Science and Technology Policy; Jacqueline Patterson, founder and director of the Chisholm Center Legacy Project; and Dr. Jonathan Drewry, the Barbados-based regional advisor for climate change and health at the Pan American Health Organization.
Peace Corps service plants the seed for careers in climate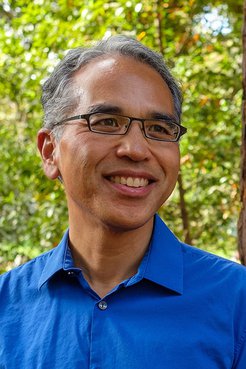 "I have always liked trees and when I thought about becoming a Peace Corps Volunteer, I wanted to help people by protecting and raising trees," said Gonzalez, who served as a Peace Corps Volunteer in Senegal from 1988 to 1990. "The Peace Corps sent me as a forestry Volunteer to Njóobéen Mbataar, a village of 200 people in Senegal. The people were subsistence farmers. I began to restore a traditional practice of natural regeneration of local tree species, selecting and protecting small trees and raising them to maturity, which can double the number of trees in a farmer's field. I also helped villagers plant vegetable gardens and build wood-efficient mud stoves," he said.
After service, Gonzalez returned to Senegal to conduct doctoral research to determine causes of tree death. His analysis, showing that the heat and aridity of climate change caused extensive tree death across northwest Senegal, contributed to policies of natural regeneration of native trees in Africa.
"The Peace Corps changed my life for the better, and I try to give back every day by taking action on climate change," he said.
Gonzalez's experience in the Peace Corps was the foundation of his career in science. He has conducted scientific research around the world, helping local people and policy managers apply science to climate change solutions. He has translated technical scientific information for policymakers, testifying before Congress, and providing scientific advice to the U.N. Framework Convention on Climate Change. He is part a group of scientists who advise President Joe Biden and other White House officials on environmental policies and climate change, helping advance the president's goal of net-zero greenhouse gas emissions by 2050.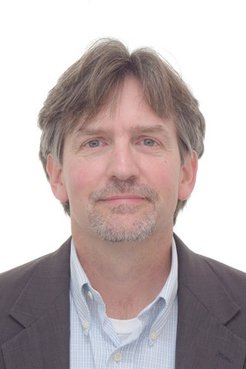 Dr. Jonathan Drewry served as a rural sanitation Volunteer in Bolivia from 1995-1997, where he supported the construction of water and sanitation services in schools, worked as a health educator, organized vaccination campaigns, and assisted in the construction of a community school.
"It was one of the most informative, exciting times of my life, sparking a lifelong interest in Latin America and appreciation for the value of public health and community development," he said. "The Peace Corps really promotes sustainability, engaging the community, and promoting change. It's something I have carried with me throughout my career."
After serving as a Volunteer, Drewry spent more than 10 years as a Peace Corps staff member in Central and South America. During these years, he saw Volunteers make significant contributions to disaster preparedness and climate change mitigation, some doing so by securing small grants for better cook stoves that improved air quality and limited deforestation. Drewry now manages a European Union-funded project to strengthen climate-resilient health systems in the Caribbean.
"The Caribbean is made up almost entirely of small island states that are so enthusiastic and committed to climate-resilient health systems working towards reductions in emissions, even though their carbon footprint is minimal. We also have passionate youth leaders in the Caribbean who are moving government to incorporate recycling, composting, and health vulnerability adaptations. They represent a bright future," said Drewry.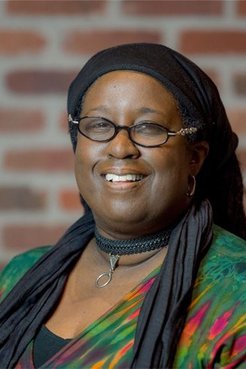 Jacqueline Patterson served as a Volunteer in Jamaica, where she trained elementary school teachers on how to integrate kids with special needs into their classrooms. She also focused on helping families of toddlers with hearing impairments learn sign language. Her secondary project was supporting the Community Environmental Resource Center, which started as a result of one community's local water supply being contaminated. Patterson also served as a Volunteer with Crisis Corps – now known as Peace Corps Response – during the first-ever domestic deployment of Peace Corps Volunteers in the wake of Hurricane Katrina.
"Many people came to the disaster recovery center with only the clothing on their backs in terms of material possessions. They had no financial cushion and their homes were gone, yet their spirit of resilience fueled their efforts to rebuild their lives and their communities," Patterson said.
Patterson's current work with the Chisholm Legacy Project centers on the self-determination of Black communities. The project is a resource hub for Black communities on the front lines of climate justice, supporting community leadership in achieving Black liberation.
"We don't have to believe the false narrative of scarcity. We must embrace the reality of abundance. If we live in harmony with each other and with the Earth, our ecosystem supplies all we need to not only survive but to thrive. That was the theme of my service and it carries forward in my work today," Patterson said.
Taking action against climate change
Although climate change is a grave threat, all three panelists were optimistic about confronting the challenge. All three also offered their thoughts on what Volunteers, returned Volunteers, and the public can do to take action.
"Volunteers can help people adopt energy conservation and efficiency practices, work with farmers to stop deforestation, and help install solar panels and other renewable energy," Gonzalez said. "They can also help farmers collect and store crop seeds more adapted to hotter, drier conditions, and help towns with disaster planning for flooding due to sea level rise."
Gonzalez said Americans bear a special responsibility to cut our carbon pollution because the United States has produced a disproportionate share of global greenhouse gas emissions.
"The U.S. has cut carbon emissions 13 percent since 2005, increased conservation, and expanded renewable energy. In 2019, U.S. renewable energy use exceeded coal for the first time since the 1800s. The Intergovernmental Panel on Climate Change has found that the world can still limit heating to 1.5 to 2 degrees Celsius with concerted global action. Each of us can reduce our carbon pollution and encourage others to live sustainably. You can take action by walking, biking, taking public transit, and other personal sustainable actions," he said.
Drewry feels there are three main areas where Volunteers and returned Volunteers can take action to draw down carbon in the atmosphere: decarbonizing the economy through clean energy, energy efficiency, and clean transportation.
"When Volunteers return home, they have amazing skills as communicators and change agents to address this situation," he said. "Their understanding of behavioral and cultural dimensions to really get things done can help translate complex issues like climate change. Returned Volunteers recognize how much can be accomplished through their service. That translates to a real belief that they can make a difference. They can increase climate ambition for greener and more sustainable life habits and policies through local and national governments."
Patterson agrees that everyone – especially Americans – should play an active role in reversing climate change, and that the U.S. has a responsibility to provide funding to ensure that countries are able to have clean energy and energy efficiency. Volunteers and returned Volunteers can be storytellers and advocates to help people understand the climate change problem and ways to address it.
"Everything we do, no matter where we are, affects us all. We are all swimming in the same sea," she said. "I see signs of hope, as front-line communities denounce false solutions and take the lead in finding real solutions: growing their own food, putting together microgrids through clean energy, advancing clean energy, and involving formerly incarcerated [people] into workforce solutions. Climate injustice requires addressing root causes."
The Thought Leaders Forum addressed how climate change is affecting everyday lives. It also showcased how the viability and sustainability of our natural resources, including the air we breathe and the water we drink, depend on collective and cooperative action that transcends social, cultural, or political differences.
This is where our Peace Corps Volunteers come in: Working with community members around the world to increase knowledge and awareness of climate change.