They came as campers. They left as coders.
About a year ago, Daniel Bevington was at the provincial house working on a Raspberry Pi.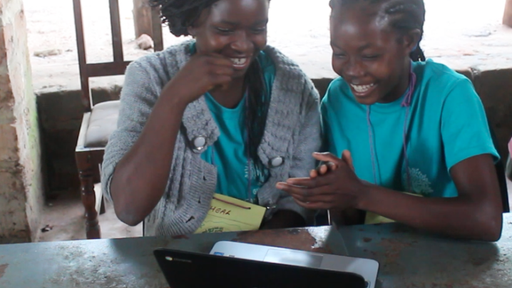 He told me about a vision he had that involved teaching young people to code in Zambia. He had been working on a teaching young people about technology in his village, but had something much, much bigger in store. He was dreaming up a massive technology and coding project that had me enthralled from the moment he began introducing the idea. He invited me to join him in creating the first ever Girls Can Code! Technology Camp.

I began by serving as a springboard for his different ideas and approaches for the vision. I also assisted with a lot of the administrative and behind the scenes tasks. I focused on co-writing the grant, sending out applications, choosing participants, creating and sending out acceptance packets, working to create our logo with Victor Mwakalombe, getting our T-shirts printed, creating curriculum and take-home hygiene kits, making certificates and working on several other necessary administrative tasks.
At our Girls Can Code! Technology Camp, I focused heavily on the managerial aspects of camp and also had the privilege of teaching the pupils how to use USB drives, Chromebooks, tablets, Wi-Fi and an external wireless hard drive. We taught the girls to type (how to find the home keys and type with all your fingers and not just chicken pecking) and how to use a mouse (without picking it up off the table and moving it to the necessary location). It was absolutely brilliant to see the girls picking up on how to use the different technologies so quickly. They not only gained skills in technology usage listed above but they also learned to use Scratch, a graphical programming language, to program their own games! 
Most of the girls came to camp having never seen a computer, let alone use one. They left as coders.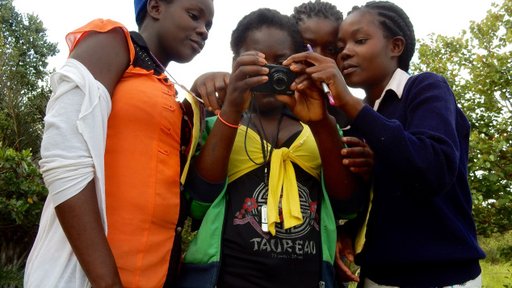 I was also in charge of teaching one girl from each village that attended how to use a digital camera and GoPro. The perspective the girls brought when taking photos and videos was absolutely magnificent! I cannot wait to finish going through all of the photos and videos they took during camp.

When teaching about technology, I use a hands-off approach. For instance, when it was time for them to learn how to use tablets, I handed them out and said, "Okay, go ahead and turn them on." Many girls looked to me for instruction; I told them they would have to figure it out. Sure enough, just a few moments later they had turned on the tablets, unlocked the screen, typed in the password and were finding games and typing notes to each other.
Beyond teaching young women from rural Zambia about technology and how to code, we also hoped to unlock the creativity that we knew was hidden inside every pupil, having them leave with confidence in themselves, problem-solving skills and leadership skills. The girls were incredibly talented and brought so much creativity and verve to the camp. We could see their confidence flourish as they learned from each other and made friendships that will hopefully last their entire lives.
The best part of camp was seeing each young woman have that moment when something clicked and filled her with utter excitement and joy. Seeing their faces light up, seeing their courage grow stronger and seeing them gain confidence in computers and coding was an absolutely incredible experience. 
One of my favorite moments was when one of the pupils was trying to close the camera app on the tablet and asked me to do it for her. I replied something about how I was sure she could figure it out herself and that it is important to keep exploring until you solve the problem. Sure enough, a few minutes later she ran up to me beaming and said, "Look, I did it!" There is something special about learning through exploration rather than being told how to do something step-by-step. This is only one of the ideas that made Daniel's Girls Can Code! vision so unique.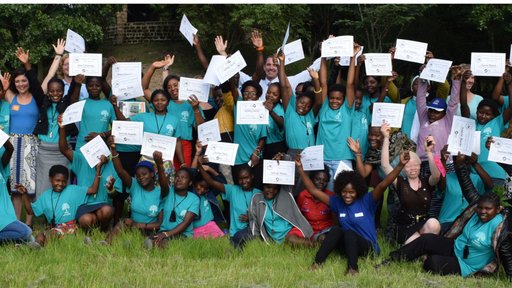 The girls themselves were such an inspiration. They were and still are so eager to learn. There were countless occasions when it was time to put away the technology and go to bed or go to a meal but the girls begged to stay working longer. Not only was their passion to learn undeniable, but so was their desire to bring that knowledge back to their communities. I have no doubt in my mind that the knowledge the girls gained at this camp will be spread to countless people in each of their communities.

At the graduation ceremony, after hearing some of their dreams, I told them my dream: Someday I'm going to be sitting on my porch while sipping a cup of coffee and reading the world news and an article is going to pop up about a young female coder in Zambia doing amazing things in the field. In her bio, it is going to say she attended Girls Can Code!