They call it Africa, we call it home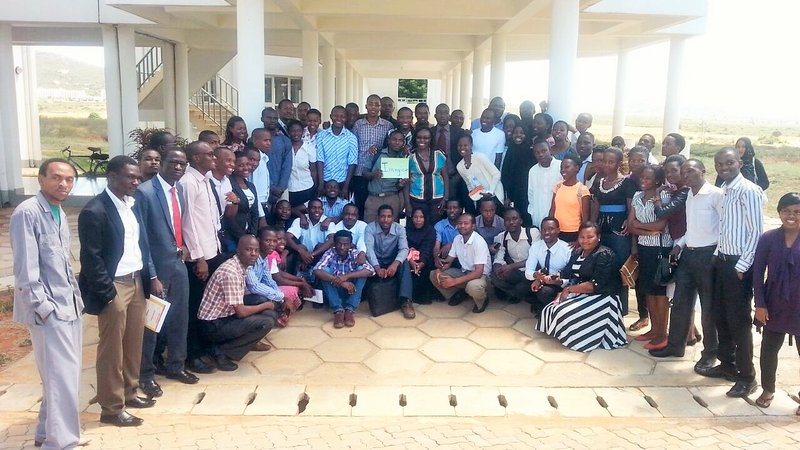 July 23, 2015
African diaspora refers to communities of Africa descent who reside outside Africa. It has been a dream of mine to come back to Africa, not only to volunteer but also to explore possibility of moving back to Africa to contribute to the society and be an agent of change. This notion of wanting to serve my people came from the fact that I have been so blessed in my life and I wanted to give back to the people who made me who I am and the continent of my birth.
I fall in the category of peoples of the African diaspora who moved to the United States in the last 20 years. This is the group that immigrated outside the continent for many reasons; in my case, to acquire a college education and explore more opportunities to bring back to Africa. Having lived on two different continents and possessing values from my childhood and my family have shaped my character of self-motivation, hard work, commitment and tolerance. As my knowledge of healthcare has grown and changed, I have personally pledged to become an influential source of sustainable solutions to current and emerging health threats worldwide.
After learning that I was coming to Tanzania and an intense clearance process, I was even more ecstatic. I knew that my journey would be slightly different from my colleagues because I spoke the language and I understood the culture. I felt advantaged and I knew that my transition would be smoother.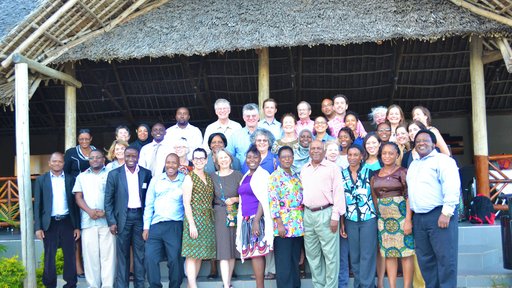 Before coming to Tanzania, I was teased about how I was going to be perceived (being that I am Kenyan and also serving in the Peace Corps). There was a suggestion that I should get a T-shirt reading, "Yes, I am Kenyan and I am also Peace Corps." I am still working on getting that printed.
Well… my transition has been mostly smooth. My time is Tanzania has been great. A lot of what I see does not surprise me. I understand the reasons behind peoples' actions; I know how to bargain before paying for anything; I know why organizations and systems work the way they do. Despite having lived in America for many years, I travel to Africa once a year or so and thus have remained familiar with the happenings of this part of the world.
There are some things that have remained difficult for me, like my disappearing patience when things don't get done on time, but I'm not the only one. Most Africans (even those who still reside in Africa) get annoyed when they experience inefficiency and corruption.
I have also been very privileged being here because I have had to travel through Tanzania and look at things from a different point of view. Many Africans don't get to travel through the continent and we take for granted the things that we see on a daily basis that are just in front of us, like a mountain (Kilimanjaro) that people travel from all over the world to come see and climb. I have seen things from a different point of view and I have done different things since being here – like climbing Mt. Kilimanjaro.
My work teaching has especially been fulfilling. I found that my students understood my accent better, and felt comfortable being around me. You see, being that I am able to blend both African and western cultures, I brought those two strengths to my class. For example, I broke down the walls that teachers/lecturers put up and made myself approachable. In this culture there is clear distinction of students and teachers which separates the two. My students commented that they have not had such a joyful teacher and those who know me will agree with the students. Also, being that I understand the African context of teaching and learning, I know how students have approached learning in their past, I am more patient with them and encourage them to contribute in class and be confident with their ideas. I am especially proud to have introduced my students to TED talks after they told me they had never listened to TED talks. I love it when we discuss the talks and see the transition in their thinking process as we discuss different ideas.
I have had the privilege of learning firsthand about health care in sub-Saharan Africa.  Part of why we are here is because of a phenomenon called brain drain. This is a problem faced in many African countries. In Tanzania, there are about 1000 doctors who graduate every year from Tanzanian universities. Many of these graduates leave for "greener pastures," mainly to southern African countries like Namibia, Botswana, Swaziland and Lesotho, as well as to western countries. The brain drain also happens internally as doctors opt to work for non-governmental organizations (NGOs) and not in hospitals where they provide direct patient care. Only about 40 percent of Tanzanian doctors who graduate actually practice medicine; 60 percent leave the profession. I am hoping to inspire my students to stay in their country and be agents of change. I have talked about this with my students, who mainly have not expressed a desire to leave the country. I have only had one student ask for a reference letter to pursue a master's degree in the United States, a letter I was  very happy to write.
The work I have done in Tanzania has given life to my research work. I have been able to experience firsthand how social determinants of health actually work in sub-Saharan Africa. I have the privilege of teaching my favorite subjects – community health and nursing research.