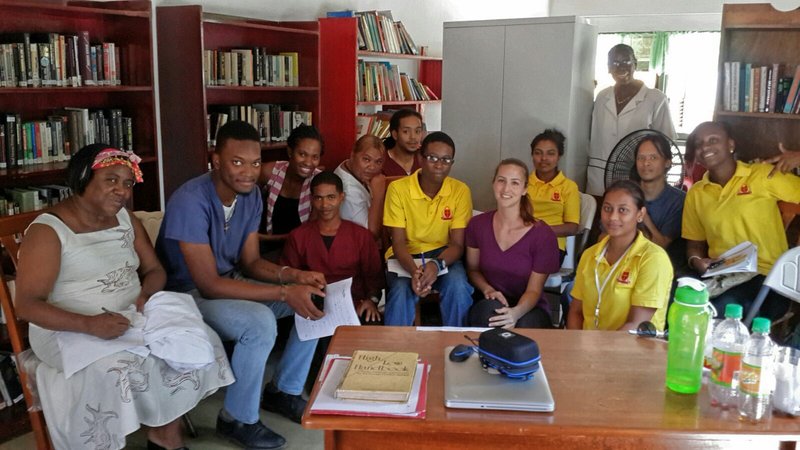 July 7, 2016
"There are three dances. The first one lasts about a year and you let the Guyanese lead you and tell you where to go. The second dance is at the one year mark and now you know the music better, you can start to share what you're passionate about. And the last dance is at about the year and half mark, six months before end of service, when you both start dancing together." - Rachel Rose, returned Peace Corps Volunteer
Baby Steps:
My first three months in Guyana were spent completing a community diagnostic report of my workplace, a long-term care facility for children and adults with disabilities. I spent most of that time (and still do) listening, observing and asking lots of questions. It was crucial to learn how the facility operates in order to make relevant suggestions, reprogramming my own ideas and factoring in things like bus schedules or what times the village water is turned off when looking at staff and patient schedules. I needed to observe and research Guyana's attitudes and laws about persons with disabilities, looking into any other existing services, schools or homes for the disabled.
I learned to itemize my to-do list so it's less overwhelming for me and those around me, and realized it's better to accomplish a few small goals than make big plans I can't finish.
Bust A Move:
Last year was mostly about building relationships with staff and residents as a foundation for future change.
I bonded a lot with six residents who greet me when I arrive and ask what we are doing together. We've been through toothaches and falls, floods and birthdays, tiffs and making up, holidays and everyday smiles, as well as tears and heartfelt conversations.
My facility is the only home in Guyana where people with disabilities can come to live permanently.
The "Eat Up Project" was a successful team effort that took about four months to complete. All nurses and cooks were trained on swallowing disorders, beds were rearranged to incline, patients had swallowing assessments done by a Peace Corps Response Volunteer and in the end, seven residents who refused or choked on food before can now enjoy and finish their meals.
Slow Dance:
Everything takes a lot more time and planning in Guyana than in the States. The resources we need are in town an hour away and may have to be approved or bought by the Ministry of Health. If there's a blackout, we can't use the computer; if we are short-staffed, training is postponed; and if someone is on leave, it can be impossible to proceed without them. A typical day may include activities with residents like reading books, arts and crafts, computer games or walking with them to the shop for a snack. I may research grant writing, brainstorm ideas with staff, assist with bathing and feeding, take residents swimming, print out exercises online for a new patient, design notices to hang, ask a local about building a padded seizure-safe bed or assist in the kitchen.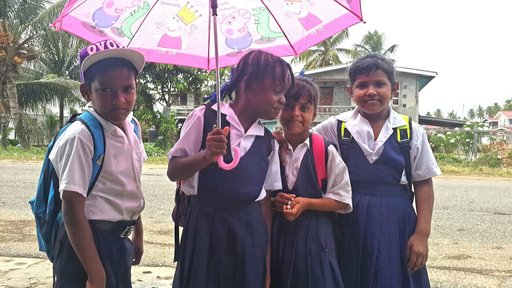 Keep Dancing:
It's easy to feel unaccomplished when you see 100 things you could be working on. We learn that betterment isn't perfection – that the best option is the one most suitable and practical for the community. It's the one they believe in and can sustain that will have greater long-term benefits than any temporary fix. A successful day might mean you laughed with someone for the first time, increasing the odds they'll dance with you when you need a partner. Sometimes it's just open discussions with the people we meet – where we shed some light, plant an idea or act as a role model and hope someone follows. You hope to be a little spark in a never-ending chain reaction.
You have to take it slow, dig a little deeper and really remember the latter two Peace Corps goals about sharing American culture and vise versa. Two years is enough time to form bonds with your neighbors, be welcomed into a new family and break stereotypes by connecting on a human level. It's enough time to spread great ideas into the community, share a blog like this with both American and Guyanese and hope some students look back with a smile on the Volunteer who took time to play with or teach them to read.
There are many intricacies involved and we don't want to get ahead of ourselves in the event we need to change the routine altogether – it's part of being flexible, going with the flow and making sure we're all on the same step.