The evolution of the Peace Corps Volunteer experience
For 62 years, the Peace Corps mission has remained the same — to promote world peace and friendship. However, just as vinyl gave way to 8-track, which evolved into cassettes and then CDs and streaming, the Peace Corps Volunteer experience has evolved as well. Today, where we serve, how Volunteers live, and the types of local projects we support look a little different from the earliest days of the Peace Corps.
Technology has streamlined the application process. Applicants can choose where they wish to serve. Staging isn't three days anymore. Pre-service training has expanded. The opportunities to serve with the Peace Corps have expanded, too. Besides the standard two-year service commitment, there is Peace Corps Response, Advancing Health Professionals, and Virtual Service.
Even with all these changes, though, some parts of Peace Corps service are timeless. Learning a new language; collaborating with counterparts to support communities; using intercultural competence to connect and bond with people you'll remember forever; returning home and helping Americans understand the world and people around them—these are all parts of service that have not changed and probably never will.
These are the experiences that bond RPCVs of every generation together and create the mosaic of individual stories that, taken together, make the Peace Corps story. Over the past 62 years, more than 240,000 people have served with the Peace Corps in 143 countries. Every one of those returned Volunteers has a unique story to tell. So, while we've evolved and will continue to evolve, Volunteer stories can help prospective Volunteers gain a better understanding of what their own service might look like — whenever they serve.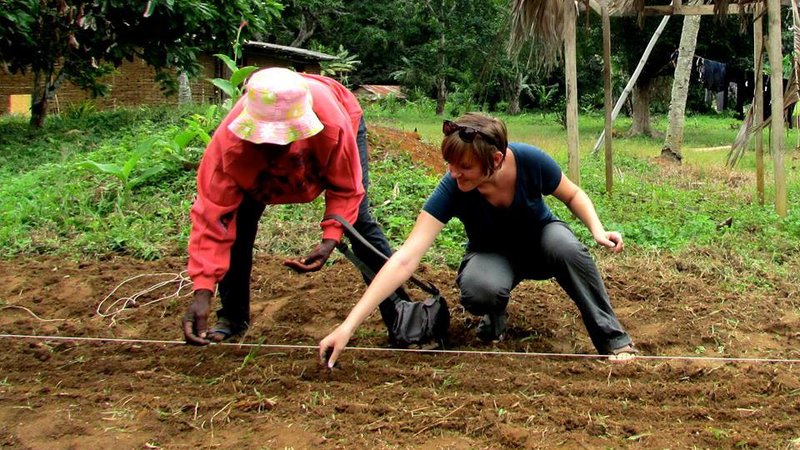 Peace Corps Recruiter Harrison Welshimer, a returned Peace Corps Volunteer who served in Cambodia from 2019 to 2020, gives us a step-by-step look at what future Volunteers may encounter when they serve.
1) The Peace Corps is a job
I first learned about the Peace Corps from a friend. She cherished her experience, so I checked out the Peace Corps website. There, I learned that Peace Corps is a job. Volunteers are assigned to live in communities and carry out project activities. There are clear expectations, requirements, and responsibilities. I met the qualifications to serve and was invited to interview. During the interview, I shared examples that demonstrated the skills and abilities I needed to be a competitive applicant.
2) An invitation is just the beginning
When I received my invitation to serve, I learned more about my host country, my assignment, and the training I needed to be successful. I had to demonstrate competencies in four job functions in order to swear-in as a Volunteer.
3) Training is comprehensive
When arrived in my country of service, I was so excited, but training was really intense. In the first few days, we did a competency self-assessment. I felt pretty confident and comfortable with some of them, but realized I had a lot to learn. For example, we learned about strategies and policies that would help us stay physically and mentally healthy and safe. We also learned theories and techniques to help us integrate into communities across cultures—communities that included my host community, my peers, and the Peace Corps office.
We also learned the local language and lots of technical skills. My programming staff went over the logical project framework – they call it an LPF – and a framework for the Peace Corps' second and third goals. That helped me understand why our work is important to the host country and to the Peace Corps.
I learned how to monitor and report on activities in Volunteer Reporting and Grants – VRG. My training staff also gave me a plan for learning and development, with clear standards for performance. I was accountable for my learning, and was assessed multiple times during pre-service training. I received feedback during progress meetings, which helped me know my strengths and areas for improvement. Before I swore-in, I did another competency self-assessment to see how much I progressed. It helped boost my confidence and set learning goals for service.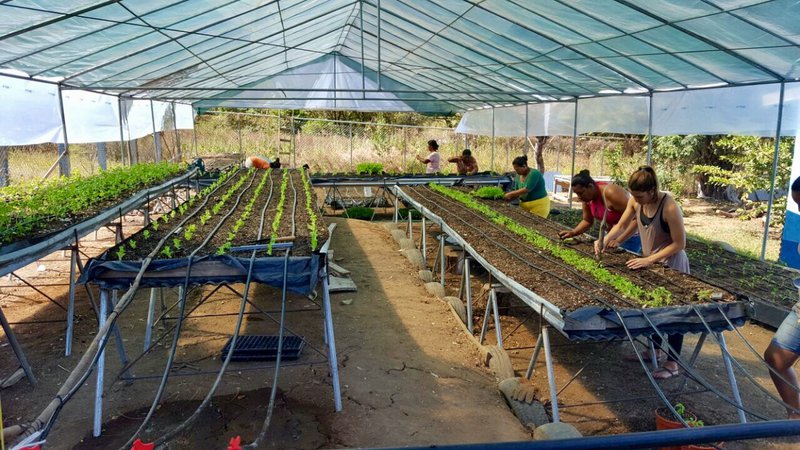 4) Putting new skills to work
During service, the LPF guided my work with partners. The training and learning resources prepared me to collaborate and connect with my counterparts. The intercultural competence, diversity, equity, and inclusion (ICDEI) competencies built during training helped me develop relationships and helped me gain insights to ensure project activities were inclusive and promoted equity.
Data collection tools helped me track activity outcomes, too. I used VRG to share ideas for activities that my counterpart and I planned. After implementation and data collection, my counterpart and I talked about what went well and how we might adjust activities in the future. I shared the results and our lessons learned with staff in VRG. During site visits, I reflected on activity implementation and my progress in the competencies.
My program manager and I talked about successes and challenges and helped me set new learning and performance goals. In my second year of service, my counterpart and I co-planned a project to address a community-defined priority. I used VRG to apply for and manage a small grant to support a sustainable secondary project that was community-led.
5) A lifetime of growth in two years
The COVID-19 pandemic forced me to evacuate from Cambodia in March 2020, so I did not experience the close of service (COS) conference that most Volunteers participate in at the end of their commitments. Those who do take another competency self-assessment, which shows them how much they have learned and grown in service. Each Volunteer group collectively contributes to development outcomes, learns about local cultures, and builds lifelong friendships. These groups explore how the competencies they developed apply to educational and professional opportunities after service.
Despite not having the COS ceremony that's usually part of Peace Corps service, I can speak confidently about my assignment and my intercultural experiences and explain how I demonstrated various competencies in service. I feel ready to take the next steps in my personal and professional journey.