The Director's Travel Blog, Days 4 & 5: Lambayeque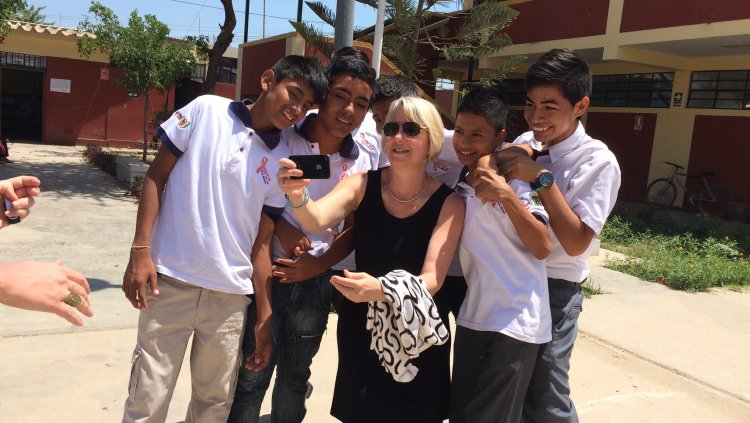 April 15, 2015
We arrive in Chiclayo in time for dinner – a boisterous affair with a half-dozen Peace Corps Volunteers, cabrito and tacu tacu and other local delicacies (notwithstanding the calzone that one Volunteer ordered) and, of course, the now-customary Marinera performance (though I don't think I could ever tire of watching such expressive dance!).
It is wonderful to hear about the Volunteers' incredible work in the Lambayeque region – from Kaelie's efforts to bring the Special Olympics to Chiclayo and increase opportunities for children with special needs; to the health promotion and leadership program that Danielle is implementing for local youth; to Amy and Lenny's plans to help school administrators integrate business skills development into the region's high school curriculum.
People often tell me that I have the best job in the world – and it's true. How can you meet Volunteers like these amazing young men and women, hear the stories they tell about their service and their communities and not come away inspired?
As the evening winds down, I offer to tell a story of my own. There are many stories that I could tell, but the one that I choose tonight is a story about President Ernest Bai Koroma of Sierra Leone, who had grown up attending after-school classes taught by a Peace Corps Volunteer named Sharon, and how he and Sharon came to be reunited more than 40 years later in my office in Washington, D.C.
Every Peace Corps Volunteer wonders at some point in their service whether they are really making a difference.
Whether the schoolchildren at the school you visit will really be interested in talking about recycling and learning about environmental protection.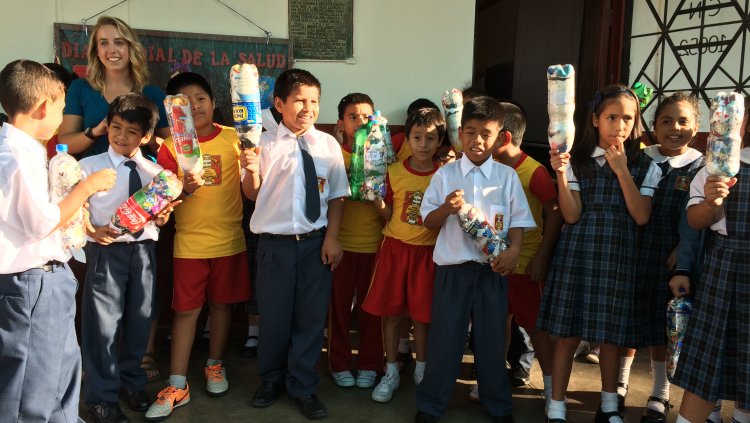 Whether the municipal composting project you initiate will really last long after you leave.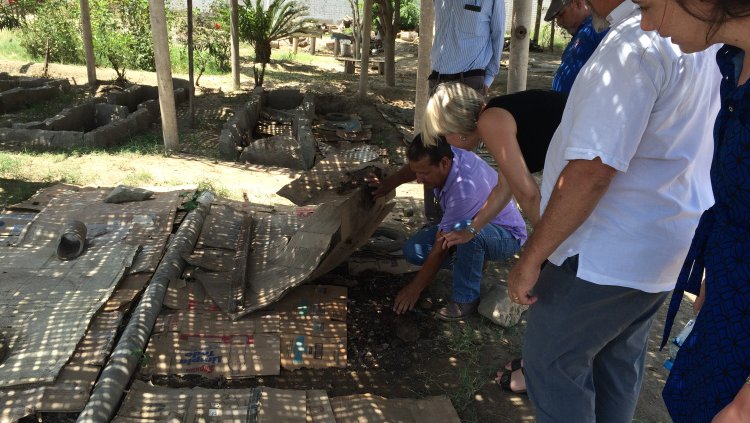 Whether your counterparts and colleagues will really show up for the workshop that you have been planning for months.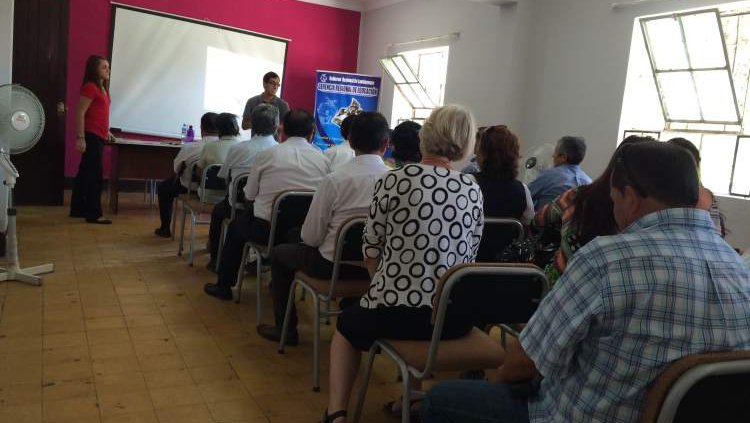 Whether the high school students you train will really follow through on their pledge to share messages about HIV prevention and reproductive health, to teach their peers about the dangers of drugs and alcohol, to lead by example.
"You might wonder if one person can really make a difference," I tell the Volunteers in Chiclayo. "I'm here to tell you that you can."
"That you already are."
The next day, we pay a visit to the high school in nearby Ferrenafe, where community health Volunteer Natalee Salcedo is working with local teachers to train students as peer mentors and health promoters. Señora Gloria, an English teacher at the school, tells us what a pleasure it has been to work with Natalee. She tells us how hard Natalee has worked to keep the students excited and engaged in the program. And she tells us that working alongside someone like Natalee, who is so committed to her work – even when things don't always go smoothly, even when things don't always go as planned – has been motivating for her, too, because you can't help but admire such passion and energy, and be motivated to work even harder.
I couldn't agree more.
Read earlier installments: 
"The Director's Travel Blog, Day 1: Official day in Lima" 
"The Director's Travel Blog, Day 2: Trujillo to Otuzco" 
"The Director's Travel Blog, Day 3: Moche"