Ten tips for becoming an effective Peace Corps Volunteer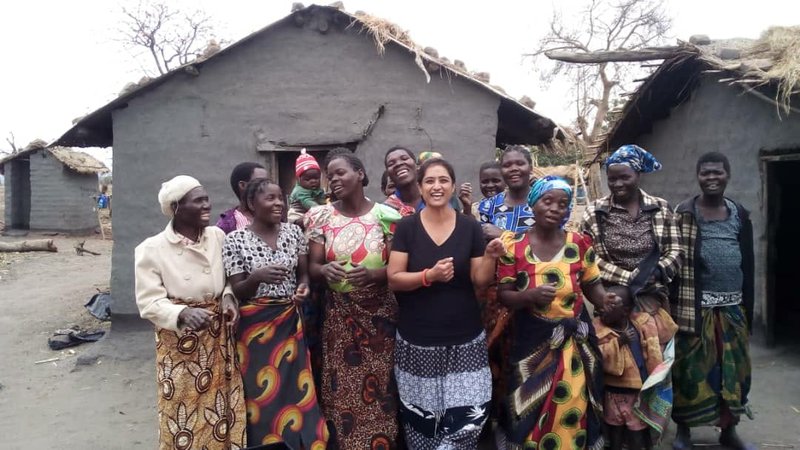 Dec. 5, 2019
My Peace Corps dream began when I met a returned Peace Corps Volunteer while working as a physical therapist in Illinois.
I finally made the leap to join Peace Corps 20 years later, and am currently serving as a health Volunteer in Malawi. I would like to share a list of ten tips that may help you during your Peace Corps service. I hope you might find some of my insights helpful on your own journey!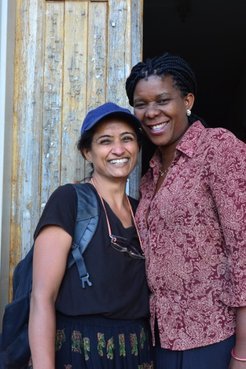 Do some pre-trip research. Prior to my departure, I did some homework to find out what my work as a Volunteer would entail, what living conditions were like in Malawi, what skills I might need, and the projects I would likely to work on. That laid the foundation for my Peace Corps journey.
Make the most of pre-service training. Like all Volunteers, I underwent three months of training, which equipped me with the tools necessary to survive in a new and unknown environment. It enabled me to understand the culture and food habits, and, most importantly, to start to learn the language and gain basic technical skills I would need in order to succeed in my health projects.
Develop a strong relationship with your counterparts. As soon as I arrived at my site, one of my counterparts was there to help me. We soon became dear friends. As a hospital administrator, she was able to introduce me to my supervisor at the hospital where I would work. She also took me to the village market, showed me stores where I could buy items I needed, introduced me to school administrators and teachers from the primary and secondary school, and invited me to become part of her church choir.
Improve your language skills. I realized early in the game that to be a part of the community I would need language skills. I worked closely with a tutor, who helped me learn the language and translated a lot of my lesson plans. In addition to tutoring me, my tutor has become an important part of my life. When I hear people in the village say, "Oh, she understands and speaks Chichewa," I smile and recognize the fruit of my hard work.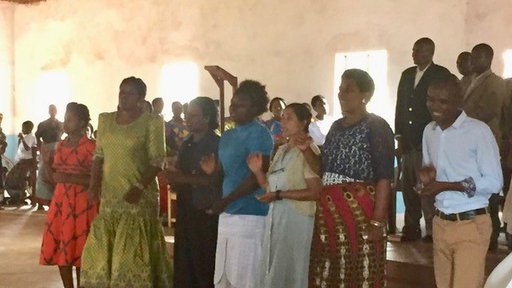 5. Become part of your community, day by day. Integrating is a work-in-progress throughout service. It begins with learning the language, spending time with neighbors, drinking tea and chatting on the front porch, attending church and getting to know people in the market. I've become a member of the church choir and practice three days a week. Attending village funerals and weddings is also an important part of community life. Whether you know the person or not, you drop everything and go to the funeral, where the whole day is spent cooking, meeting people, watching cultural dances, and going to the cemetery.
6. Embrace being a visible part of everyday life. When women see me buying vegetables at the market, they pause to talk, and children always greet me on their way to school. Most people are supportive, friendly and curious. Occasionally folks will peek through my fence to watch me cook on my charcoal stove and sweep around the house, or watch me washing my clothes at the borehole.
7. Accept help and help others. When I moved to my new home, one of my counterparts offered his ox cart to help me move my furniture. I gave him a chicken in return, which he and his family were thrilled and thankful to have. When my husband came to visit, I brought my counterpart with me to airport, which he had never seen before. That was memorable day for him.
8. Recognize and accept different work styles. My work style, with special attention paid to punctuality and scheduling, is so different from that of most Malawians. To accommodate the work styles and behaviors of my coworkers is a challenge that demands a lot of patience, perseverance, flexibility and organizational skill. Time is of minimal concern to most Malawians. Appointments are on paper, but events happen when they can. I will sometimes walk or bike several miles, only to wait for an hour or more for people to gather for an appointment. My flexibility with scheduling—making use of my time when appointments are cancelled and staying focused on the bigger picture of why I am here—has been my greatest strength.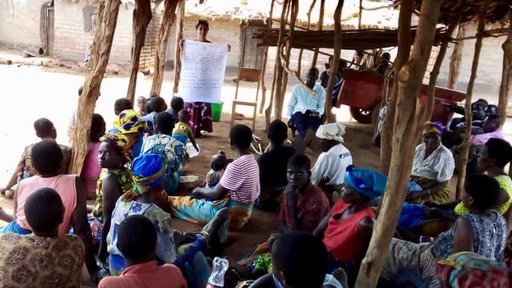 9. Stay in touch with family and friends. My support system from home, from my husband, family and friends has been invaluable. They have all been extremely supportive throughout my service. They pick me up when I feel low and have included me as part of all holidays, with pictures and video chats. Their unconditional love and support are pillars of my service.
10. Develop empathy for others from different backgrounds. I was born and raised in India, a country with vast diversity in culture, religion and food. This has helped me adapt to, understand and respect Malawian culture with greater ease. As an athlete during my youth, I was able to travel across rural India, where food, living quarters, water and electricity were inadequate. Living within my family's limited budget also instilled a sense of responsibility for my actions, finances and well-being early in life. These experiences have helped me deal with challenging living conditions in Malawi.
---