Teaching tech and spreading skills in Rwanda
TechKobwa was launched by Peace Corps Volunteers in 2013, inspired by Rwanda's resilient and ever-growing information technology and communication sectors [ICT].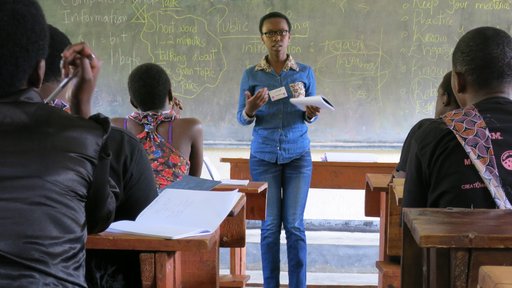 The purpose is to expose young women to technology in a creative, non-threatening environment that encourages them to explore, engage in and consider future careers in ICT. Lessons include basic computer skills, computer programming, photography, internet safety and electronics, as well as leadership development, problem-solving skills and career mentoring.

Additionally, a teacher training program, led by Rwandan technology experts and faculty and professionals from IBM and Michigan State University, seeks to equip rural ICT teachers with new technology skills, effective pedagogy and facilitation skills that they can utilize to improve their teaching and transfer ICT skills to additional students when they return to their schools.
TechKobwa 2015 hosted 60 students and 10 teachers from 10 schools across Rwanda.