Teaching girls in Thailand STEM skills to succeed
When I was asked to write about my youth in development sector work in Thailand, I wondered if I should write about a single event, a single day or the overall experience.
Questions swirled around my mind. What captures the essence of the crazy emotional roller coaster I face every day as a Peace Corps Volunteer in Thailand: the incredible joys, deep concerns, profound peace and immense humility? I looked back over my last month of service and thought about what my co-facilitator and I went through while organizing a STEM camp. The gamut of feelings and experiences we faced during this single period perfectly captures the essence of working in the youth in development sector.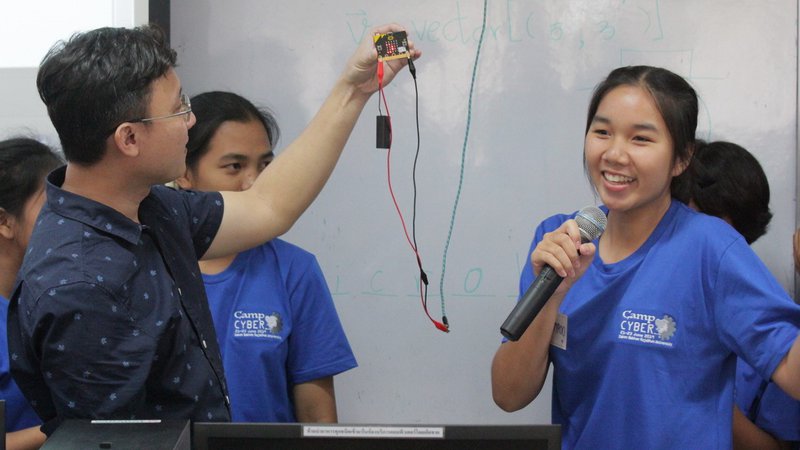 ENTHUSIASM: As a scientist I have keen interest in supporting women in STEM fields, especially in areas where they are underrepresented. I am ecstatic to plan and co-facilitate a STEM camp for adolescent girls who live in an area considered to be underdeveloped.
My co-facilitator and I want these girls to be exposed to writing computer programs, coding and robotics. In the face of constant exposure to social media, we also want them to learn about its safe and productive use. We want them to interact with a well-known female Thai YouTuber to widen their perspective about what career options could be available to them. These young girls should know about women who revolutionized their fields and stood their ground, even in the face of immense adversity.
We imagine these girls attending a STEM camp at one of the most famous universities in Thailand, which would be the first time many of them had been to a college campus.
When I joined Peace Corps, I wanted to motivate one single girl to a career in STEM. In this camp, we would work with 50 girls, each with a potential to be an agent of change in their own community. They would come with their teachers who will help sustain the project. Oh what a prospect! We are ecstatic indeed!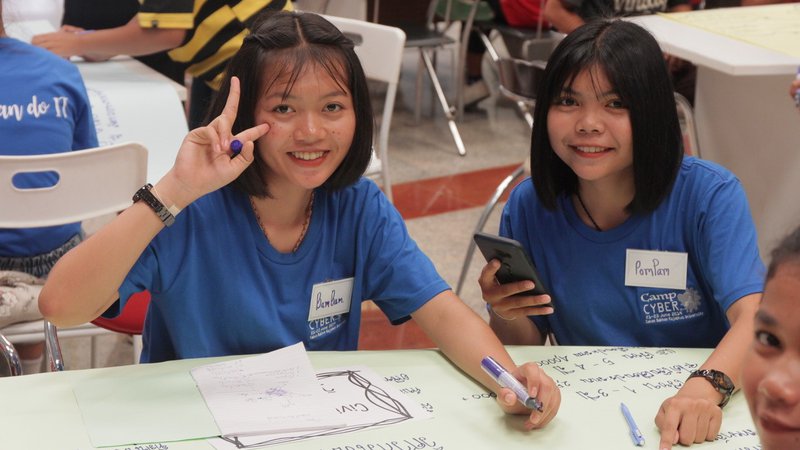 UNCERTAINTY: Back to earth from cloud 9! This camp takes more than 6 months to plan, and the process is fraught with problems. In spite of intense fund raising efforts, the total amount we raised falls far short of our original goal and what we need to pay for the camp. We have to rework the proposal, keeping the original objectives intact, but also look for ways to reduce the cost to match the available funds.
In the face of this set back, I learn what true commitment and kindness of spirit means. The generosity of our Thai counterparts, who go out of their way to realize our dream, was incredible. They help us change our venue, identify suitable vendors and negotiate with them for reduced cost, scrutinize each line item for cost cutting--all at their own personal time and expense.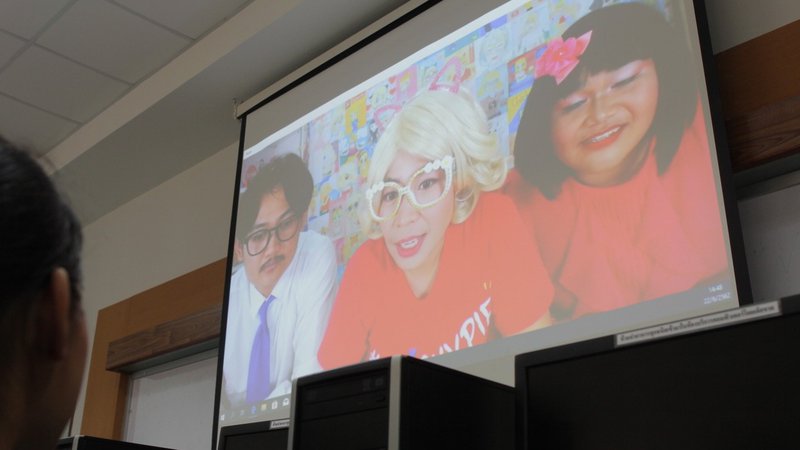 WORRIES: Finally, we are able to bring the budget in line with the available funding and resubmitted the budget. Or did we?
A month before the camp start date, we find that our proposal was re-posed for a new round of fundraising, contrary to our original plan of using the funds that had already been raised. A week before the camp, we learn that our request to release the funds never reached the appropriate desk. Only one week to go and we are told it will take 10 days for the paperwork to be processed!
We had already talked to the vendors, reserved the rooms, ordered food and supplies. How could we honor our commitments?
The Peace Corps Thailand staff become our heroes to the rescue. They move mountains to help us meet our obligations. They talk to us every day, guide us through the process, calm us down, and come through with the funding on time.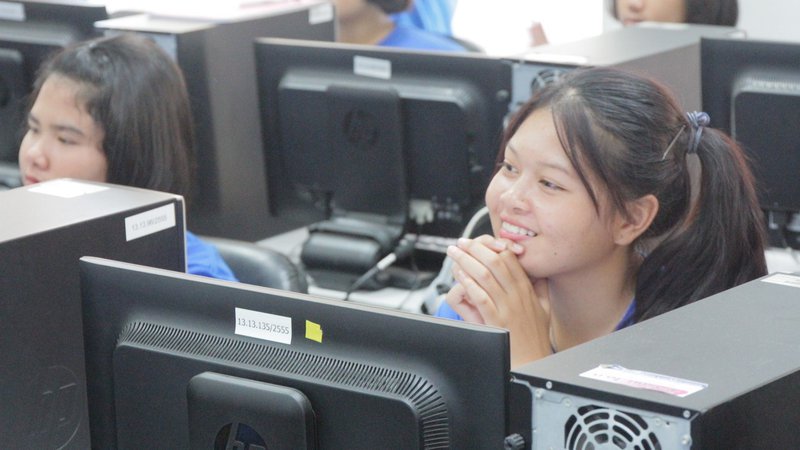 RELIEF: My counterpart and I have been trying to get in touch with a famous Thai YouTuber for several weeks. With the camp dates fast approaching we are worried: should we continue to pursue her, give up and contact someone else, or give up on the idea altogether? We had widely advertised our camp as an opportunity for students to meet with this celebrity.
The week of the camp, we finally hear from her team. She can make it after all! She cannot come in person, but can meet the campers via video chat. More importantly, she will do it for free because she believes in our cause. Evidence of Thai generosity once again!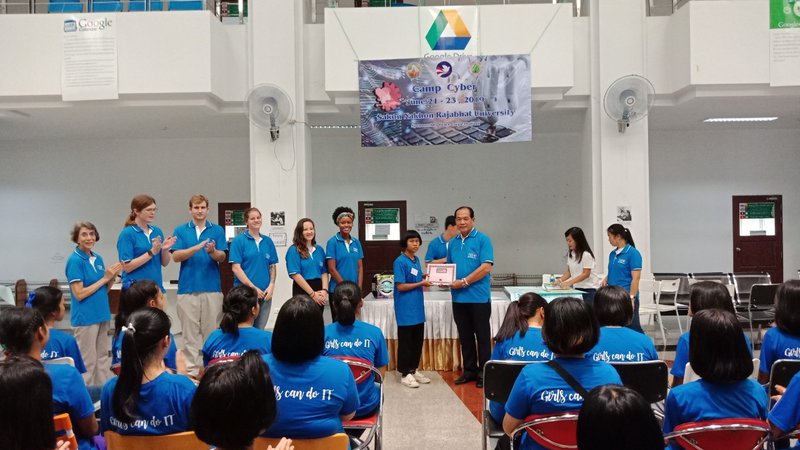 JOY AND SATISFACTION: Finally, it is camp time. It is heart-warming to see the intensity in these young girls as they compile codes, and the joy they find in demonstrating their highly innovative programs. I smile at their surprise when they learn that the mini-computer they have been working on is theirs to take home. We laugh at their mischief as they drench their friends with water balloons. I love their awe when learning about female Nobel Laureates and trail blazers and their excitement in selecting and researching STEM career paths. The list goes on and on. These girls will be true agents of change!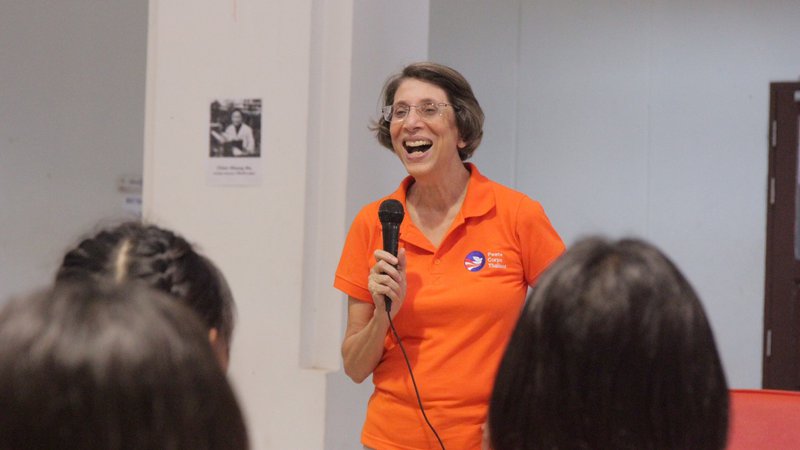 The camp is over. We sit back, exhausted but with a quiet satisfaction of having made an impact, however small it may be. We will not be here to see these kids realize their dreams, but our belief that we might have played at least a very minor role in shaping these dreams is enough for now. All the tiredness, worries, concerns and uncertainties wash away. This belief and hope was worth the effort one hundred-fold. We reflect and humbly recognize that the project is not ours, but belongs to the myriad of generous, dedicated, committed hearts at home and abroad that made it possible.