Talking about entrepreneurship (and dating) in China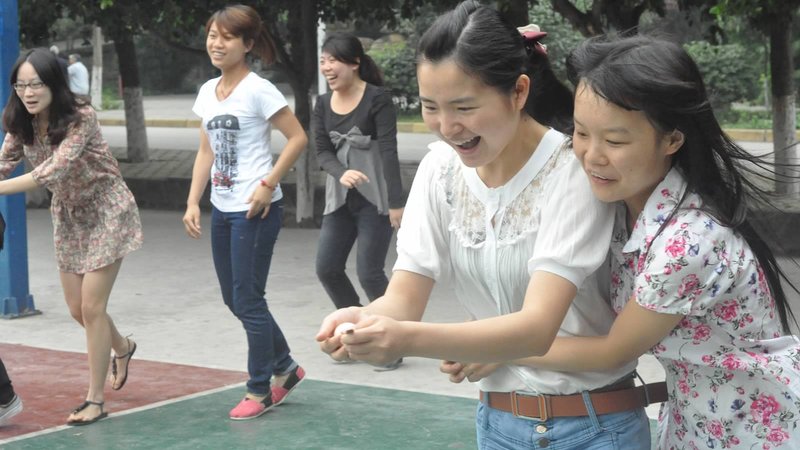 Aug. 14, 2013
What happens when you give a bunch of dedicated English students the opportunity to gather together and attend a women's summit to share ideas about the opportunities facing women in China? 
Discussions happen, from how to interview and find a job to how to start your own business, dating as a student and finding a partner. Peace Corps Volunteers who organized a three-day conference in early June found their Chinese students' interests and questions aren't so different from those of young women at home. 
Above, young women participate in an icebreaker activity.