Superstars: when readers get support, they fly
"There are kids in New York City who need to learn to read, too. Why do you have to join the Peace Corps to help kids in another country?"
This was a question one of my New York friends asked me. He just didn't get it. Being a Peace Corps Volunteer was something I wanted to do to serve my country for years. Now that I was retired, the dream I'd had for 30 years could finally be fulfilled.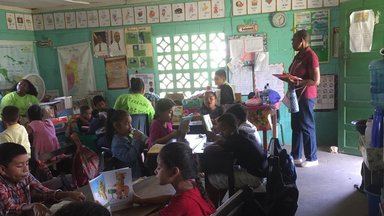 I applied to be a Peace Corps Volunteer in Jamaica but, as fate would have it, my application was denied. I was devastated. It turned out that fate had a better plan in store for me. Shortly after that disappointment, a pro-Peace Corps friend suggested that I check out Peace Corps Response. At first, I was puzzled. Why would they take me after a clear rejection? But I applied for a nine-month position in Belize, anyway. I was surprised to see that the job description was an exact fit for me. I was a certified English as a second language (ESL) teacher, I had been a literacy coach, I had taught children and adults for 30 years. Supporting Belizean second-grade teachers could be a perfect job for me. And, to my amazement, I was accepted.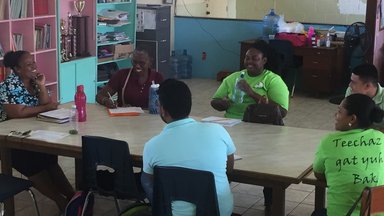 Peace Corps Response Belize was a small program of nine literacy support specialist Volunteers who were experienced, highly-skilled professionals. After two weeks of training, I was placed with a host family and began to work my 8:00 a.m. to 5:00 p.m. job. Days were spent visiting teachers in their classrooms, conducting professional development workshops, and helping to administer reading assessments to children.
My teachers were spread throughout the capital city of Belmopan and its surrounding villages. I was responsible for training my teachers to work with their lowest-level readers to improve their abilities while the rest of the class did other work independently. My 11 teachers were unfamiliar with this teaching style.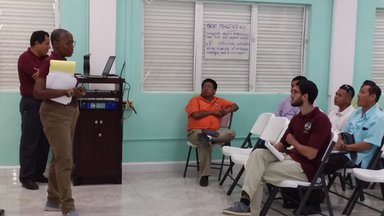 Surprisingly, after administering the reading assessment, we discovered that all of the students in my schools were reading far below their grade levels. One of my teachers, Miss Jenny, learned that nearly every student in her class couldn't read. There were a few children who couldn't spell their name.
Even the principal had not realized how dire the situation was. "Miss Jenny, we'll work with the whole class to get them reading," I assured her.
While my focus was supposed to be only on the intervention group, I could not ignore the rest of the students who needed support.
I visited Miss Jenny at least once a week for coaching. We discussed lessons to improve the skills of the intervention students, as well as independent activities the rest of the class could practice at the same time. I recommended a daily story-time session where Miss Jenny could reinforce her lessons and get the children excited about reading.
When I returned, Miss Jenny had used my suggestions and improved upon them. Her students were engaged every minute, and they were having fun. The children in the intervention group were excited to show me their newly learned skills and the words that they could read.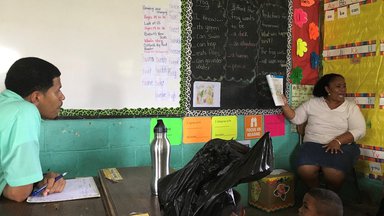 When I visited the other schools, I knew that some of my other teachers were struggling with their literacy intervention. The students' progress was slow, and I began to worry about the results of the project. We all wanted the children to succeed and learn to read. So, around the halfway point in the project, I asked the teachers to do something that none of them had ever done in their teaching careers. I got permission to take them to visit Miss Jenny to watch her teach a literacy lesson.
I set up teacher inter-visitations in New York City, so I knew how powerful observing a fellow educator could be. Plus, I was quite aware that Peace Corps Volunteers' primary role in these kinds of scenarios is to build capacity in schools. We are not supposed to teach for the teachers. We should assist and support. There was even a powerful quote in one of the Peace Corps monthly newsletters.
"Your gifts are not about you. Leadership is not about you. Your purpose is not about you. A life of significance is about serving those who need your gifts, your leadership, your purpose," wrote Kevin Hall, the author of "Aspire."
So, inter-visitations fit those Peace Corps principles.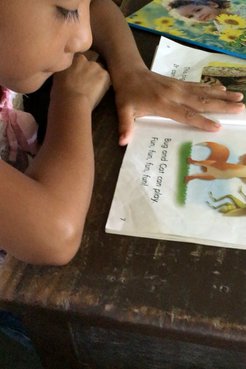 When we got into Miss Jenny's classroom, the teachers were impressed from the beginning to the end as they observed her creativity and the children's energetic participation. I was so proud of all of them. After the class, the teachers reported that they gained new insights from their experience and understood how to improve their literacy classes in the future.
I was extremely satisfied with the inter-visitation, but the real proof of success was in the post-assessment data. Overall, every class showed improvement. As for Miss Jenny's class, by the end of the project, her students wrote their own original adventure story and had a publishing party to show off their literacy skills to their parents and friends. They all transformed into readers and writers. All of my teachers and their students became my Belizean superstars!