Study abroad leads to Peace Corps career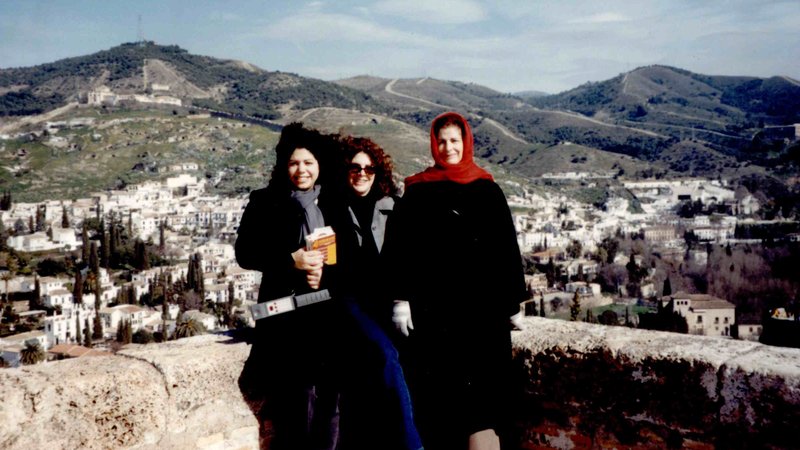 Nov. 21, 2013
Across the globe this week, Peace Corps is joining organizations celebrating International Education Week, which aims to increase global competencies to create a competitive workforce, and highlights the benefits and value of a high-quality education and study abroad programs.
Why I joined the Peace Corps – and the fact that I work for Peace Corps today – have everything to do with my college study abroad program. Like many Peace Corps Volunteers, I had an "ah-ha" moment when I first began to seriously consider service as a next step in my life, and I began to think about ways to continue living abroad.

My moment came my junior year of college during a year-long study abroad program where I lived and took classes at the University of Valencia in Valencia, Spain. I was nearing the end of my junior year abroad, and feeling sad that I would soon return to Texas and, to what I considered, an uneventful life. My fellow American students and I were talking about how study abroad had changed our lives and what career paths we now could pursue. My study abroad directors suggested we look at the Peace Corps as a path for serving our country while living abroad.
At that point, I had heard of Peace Corps in name only: I knew that young Americans served abroad but didn't have any specifics. Descriptions of Volunteers living without amenities like electricity and running water intimidated me; I thought I would never be able to rough it. But there were also benefits of service for someone who enjoyed new cultures, languages and life abroad. Plus, my program director's daughter had been a Peace Corps Volunteer in the 90's in the former Soviet Union, and her Peace Corps service helped launch her Foreign Service career with the State Department.
Being from a small town in Texas, my junior year abroad was the first time I had lived in a major city. I stayed in a dorm and attended the same university-level classes that Spaniards did, and I made friends with Spaniards and people from other parts of the United States and Europe. My study abroad experience was the first time I had a clear picture of what it meant to actually leave the familiarity of America and immerse myself in another culture and language. It helped me realize that didn't have to spend the rest of my life in Texas if I didn't want to.
After study abroad sparked my interest, I looked further at Peace Corps service as an option and realized it provided an avenue for me to pursue my international interests while contributing to a nation's development. In June 2003 I swore in as a Peace Corps Volunteer in El Salvador. I noticed many similarities between study abroad and Peace Corps service: I developed deep friendships with other Americans in my group as well as host country nationals; I worked exclusively in Spanish; and I had to learn cultural nuances in order to work effectively. Though life as a Peace Corps Volunteer was much more difficult than life as a student abroad, it was also much more rewarding. For two years I worked with my community on their needs, from helping to establish community associations, to leading youth camps and teaching English. My two-year commitment turned into a five-year stint in El Salvador, with three years as a Peace Corps Volunteer and two years as a service-learning coordinator at a private international school.
Study abroad is a great first step to creating global citizens. My study abroad experience led me to the Peace Corps, which has influenced every part of my life since then. I am grateful for the role that study abroad played in introducing new opportunities, and I encourage everyone who's interested to look into it during International Education Week.