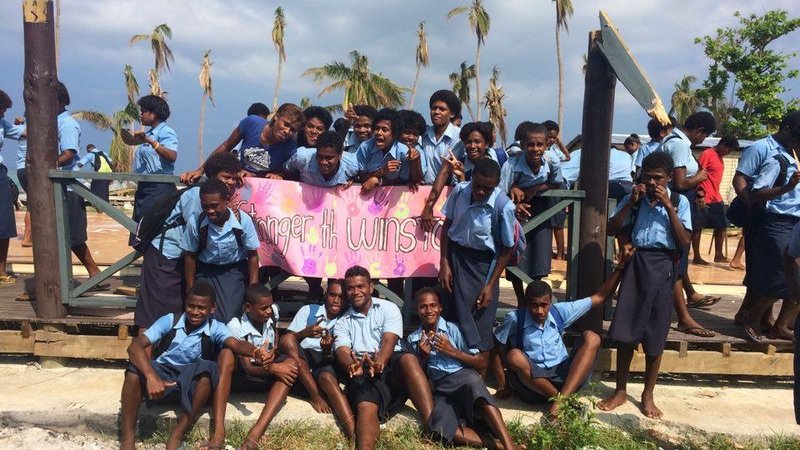 March 21, 2016
Fiji is a nation known to many Americans only by that iconic bottle of volcanic water and an overly dramatized season of "Survivor." As Peace Corps Fiji Volunteers, we have the distinct honor of taking a step beyond most and serving our country in this gorgeous, culturally diverse island nation.
Fiji's white sand beaches, lush jungles and crystal-clear waters are enough to entice any visitor seeking paradise, but as Volunteers we've had the unique opportunity to experience the true source of Fiji's warmth: the hearts of its people. While the pace of life on Fiji time can occasionally be a source of frustration for an ambitious Volunteer, it also offers space for reflection on the values embraced by this tight-knit community. As a country with a population of just under a million people, you quickly learn the immense value placed on familial relationships and the deep connections shared by Fijians.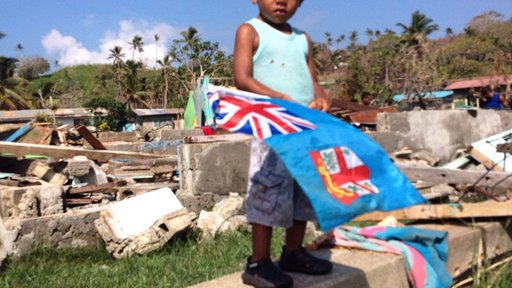 Since our arrival nearly 20 months ago, the people of Fiji have graciously welcomed us into their homes, families and hearts. Volunteers have a long, fruitful history of working side by side with our Fijian communities on a range of projects from youth development to health empowerment. While Peace Corps Volunteers have undoubtedly fostered positive development over the 48 years since Peace Corps first arrived, as Volunteers we also owe a debt of gratitude to the people of Fiji for their unmatched hospitality and kindhearted acceptance of foreigners in their communities.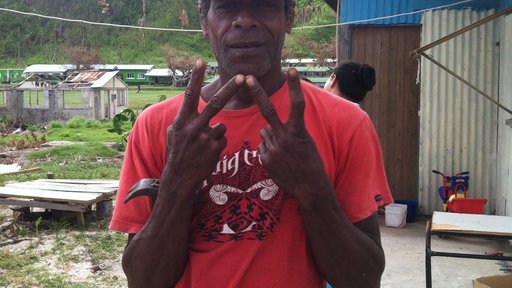 Although it was a mere 24-hour soundbite in the American news cycle, some parts of our host nation were recently devastated by the second-strongest cyclone to ever make landfall. This powerful and unpredictable force of nature took 42 lives, impacted nearly 350,000 Fijians and left entire villages and schools leveled to the ground. As the government and international response teams work to stabilize the nation, Fiji continues to face the very real threats posed by agricultural devastation, communicable disease, and economic stagnation. While our hearts ache for the people of our beloved communities, many of whom have lost all but their lives, we have also witnessed firsthand the strength and resilience of the Fijian people. It is often through trying times that a person's true character is realized. Nearly a month has passed since Cyclone Winston tore across our island paradise, and my understanding of the Fijian spirit has never been clearer than it is now.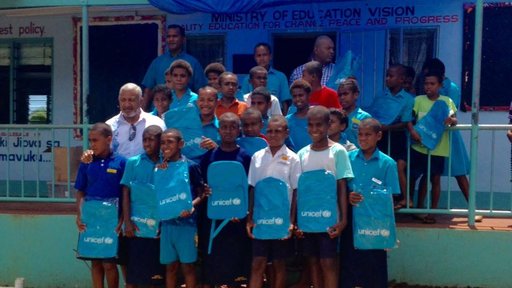 Those with little on their plate still offer to share so you have something on yours. Those without a roof over their heads still offer what little shelter they have to ensure you have a dry place to stay. And in spite of all the obstacles that lie ahead, the Fiji smile remains contagious and ubiquitous. This is what it means to be Fijian. It means lending a hand to others even when yours are tied with your own challenges. It means taking time out of the day to share a cup of tea or bilo of kava with a friend to empathize with their struggles. It means coming together for a game of rugby or soccer and embracing the community relationships that couldn't be scathed by Winston's winds.
There isn't a shadow of doubt in my mind that Fiji will rise up stronger than Winston. As Volunteers we have witnessed this country, our second home, band together in support of each other like never before. While you may not have had the opportunity to share the personal connections to the people of Fiji, my hope is that this story, and stories shared by the thousands of Fiji returned Peace Corps Volunteers, will give you a glimpse into why this small island nation is so close to our hearts.
As our communities begin to rebuild, it is my hope they can do so with the generous support of our American community back home. If you would like to help, please spread the word about Fiji and consider contributing to an organization providing relief in direct response to Winston. To directly support Peace Corps Volunteer projects with their communities, you can make a donation to the Peace Corps Fiji Country Fund. #strongerthanwinston.