Strolling and social time in Mozambique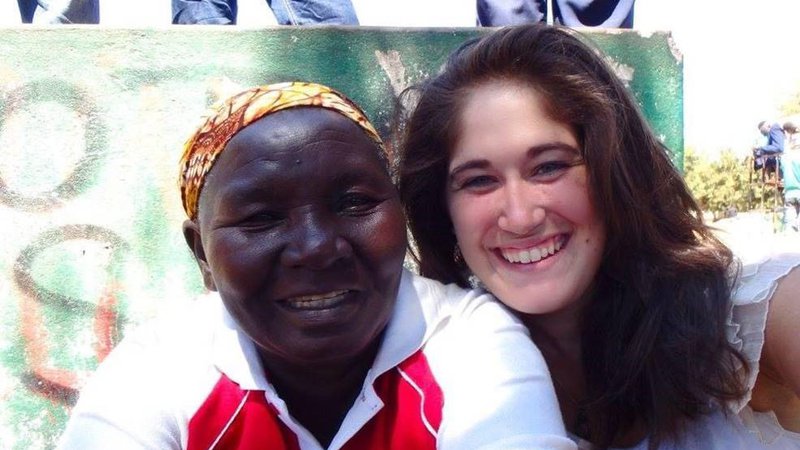 Oct. 11, 2021
I've kept at least one habit I learned as a Peace Corps Volunteer in Mozambique – a Mozambican activity called "pasear." Pasear means "to stroll" in English, but in Mozambique, pasear is more of a way of life. "Vamos pasear" or, as Peace Corps Volunteers would say, "pasear-ing," was a typical weekend activity. You would just … stroll. Without any idea where you're going, or any plan, you'd walk around town, open to whomever you met, whoever you felt inspired to visit, and wherever your pasear took you.
As an American, I found pasear a bit hard to get used to. After all, most social interactions in the U.S. are scheduled, sometimes days in advance, with a specific time and place for meeting. Punctuality is expected, and private time is respected. Drop-in visits are not as common. Mozambicans have different ideas about time and socializing, and I soon came to love the practice of "pasear."
Throughout my time as a Volunteer I often heard, "Com licença!" at my front gate. This was sort of a verbal knock on the door, and I'd look up and see a friend who decided to stop by. It was an unwritten Mozambican law that if a visitor arrived, you'd stop whatever you were doing, bring out some tea, and host that friend for a time. It was a lovely and spontaneous way of catching up.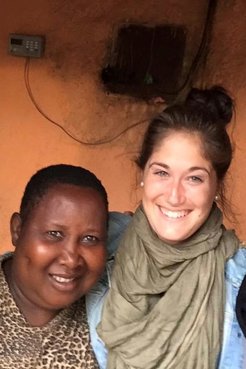 One day, after participating in many impromptu meetings with friends who stopped by my home, I decided to embark on my own pasear. I'm embarrassed to admit how much self-control it took to not text friends that I might visit later that day, but I managed to keep my fingers still and surrender to the pasear spirit. I let my feet tell me where to go.
I left my house, the gate swinging closed behind me.
I stopped to see my neighbor Mama Teresa, five houses down, first. I walked into her yard, calling out, "Com licença!" as I entered. She looked up, saw me, put down the dish she was washing, and gave me a hug.
Immediately, I felt guilty. I had interrupted her chores. She was busy.
When I tried to apologize for bothering her she waved her hand saying, "Bah! I'm glad you did. The dishes will still be here in a couple of hours, but you won't be." With that, she pulled me down onto the reed mat next to her and poured me a cup of tea.
Over the course of the next hour, I explained to her that I was pasear-ing for the first time, and how this whole dropping-in-unannounced-thing was very new to me. To which she replied, laughing, "children pasear. I'm sure you'll be fine!"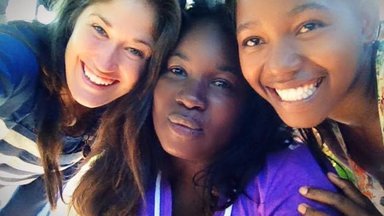 Eventually I got up to up leave, tummy full of tea and a smile on my face. "Why don't you stop by Imelda's house?" Mama Teresa said, "She has the best cake. I'm sure she'd share some with you if your pasear took you there." I had never met Imelda, but on Mama Teresa's glowing recommendation – and with cake in mind – I decided to pasear that way and see what happened.
I had planned to be out on my stroll for only a couple of hours, but I ended up coming home in the orange-yellow light of the setting sun.
Now, back in the States and long after I put away my Peace Corps suitcase, I try to keep that pasear spirit alive. I keep myself open to spontaneous adventures, which I cherish. And whenever I spend a day full of unexpected encounters and activities, I think of Mama Theresa and how proud she'd be of me.