Skating our way to a stronger community
June 26, 2019
Five years ago my site was hit by super typhoon Haiyan: one of the strongest typhoons to ever hit the Philippines in recent history. This storm resulted in an increase of student dropout and at-risk youth. Non-governmental organizations and charities from all over the city combined resources to address the aftermath of this tragedy.
It was through these efforts that the first ever Youth Hub in the Philippines was built. Equipped with three rooms dedicated to academics, arts and music, and skateboarding, the Youth Hub is a one stop shop for young people in my area. As a part of this project, local skateboarders received a grant to start a shop where they could sell and fix skateboards. They money earned from this shop goes towards funding their future goals.
Four days after moving to my site, I was able to witness a skateboarding competition at the Hub. Even though I was fairly new, seeing how my office used skateboarding as an avenue to empower young people made me immensely proud and excited.
"My office has a skate park" is by far one of my favorite sentences to say, and let's be honest, mostly when bragging about my site. It's guaranteed to elicit more questions, and I am happy and proud to share the ways that I have seen our skateboarders grow.
As a Peace Corps Volunteer, I initially struggled to pierce the tight knit community that the skateboarders and other young people at the Hub formed over the years. They often referred to me as their "principal." In the Filipino context, this means that they still see me as someone they are not comfortable being fully themselves with, because principals are at the top of the hierarchy.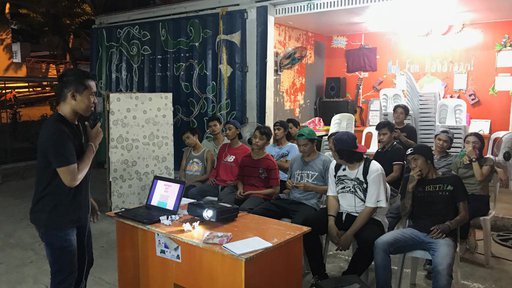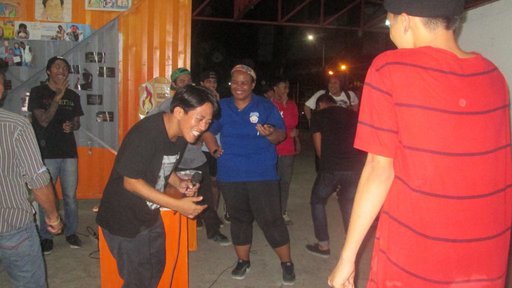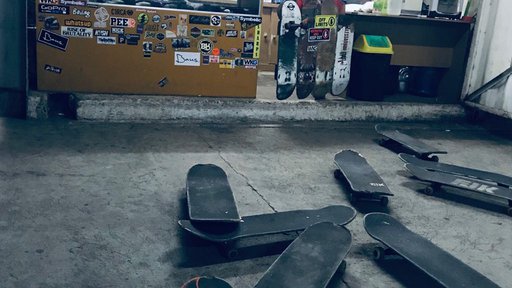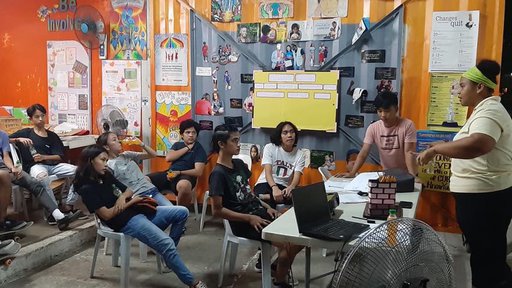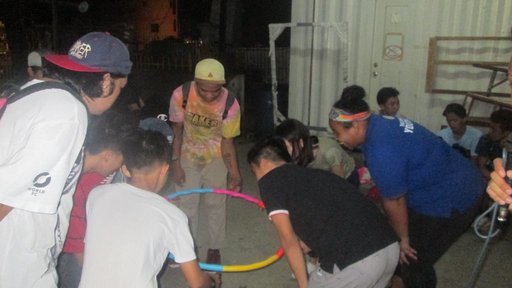 Though this was difficult to deal with at first, I found that encouraging the youth I worked with to step into leadership roles allowed me to build relationships of trust with them and plant seeds for a more sustainable community of service. We have been able to partner in projects, like facilitating skater development sessions. We are also currently planning to create the first skateboarding camp in the area.
Though my relationship with them has developed slowly, watching these young skaters from afar has been one of the greatest joys of my service. The loud noises from the skaters practicing different tricks over and over again until they reach perfection has easily become my favorite sound. I love how the young kids at the Youth Hub look at our skateboarders as their big brothers and sisters. The kids even mimic the skaters by using boxes as pretend skateboards to do "tricks" on.
These relationships demonstrate the positive impact of having a safe space for our youth to grow and lead. The skateboarders, though they put up a front of being "too cool for school," actually love, support and protect the younger kids at the Youth Hub. One of the skateboarders is even putting a younger kid through school.
It makes me incredibly proud and happy to go to work and see the family that the Youth Hub has created for all of the adolescences I work with. It's been so amazing to experience this kind of community first-hand. Over the next 15 months I hope to continue my work with this unique family as a youth in development Volunteer.