Serving as a first-generation Volunteer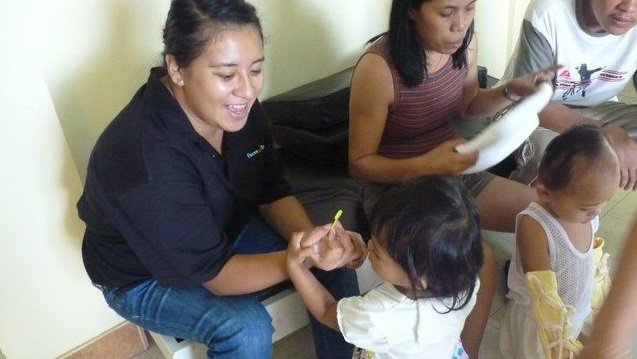 Oct. 19, 2015
Jessica Miguel knew that the idea of becoming a Peace Corps Volunteer would not sit well with her parents. 
The daughter of Mexican immigrants and part of a close-knit community, Miguel found it hard to tell her mother and father about spending two years of her life in a remote part of the world.
"I had never known anyone who had done Peace Corps," Miguel said. "No one in my family had ever done something like this; it's just not something that was normally done. You go to school and stay close to home. It was very hard to sell to my parents."
As a child Miguel read about the Peace Corps, and the idea to serve overseas stuck with her. Her interest grew as she studied international development at UCLA. During her time at college, she studied abroad in Paris, where she spent time exploring ethnically diverse neighborhoods.
When the time came to present the idea of volunteering abroad to her parents, Miguel reached out to her siblings for help.
"Initially I brought it up to my older sister and younger brother," Miguel recalled. "They were huge supporters. They helped with talking to my parents. They would never join the Peace Corps, but they were super proud of me when I decided to do it."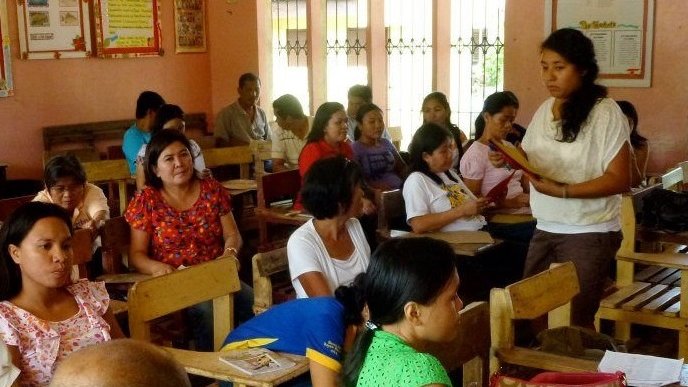 In 2010, Miguel began her Peace Corps service teaching English to high school students on the island of Talibon Bohol in the Philippines. Far from her own family, Miguel lived with a middle-aged couple who "adopted" her during her two years of service.
Community members initially questioned Miguel about her dark skin and hair because she didn't look like a "typical" American. Eventually, though, Miguel's Mexican heritage became an asset and led to rich conversations about diversity in the U.S. and other topics.
"My looks were similar to theirs, so it really facilitated my ability to integrate into the culture," Miguel said. "Being able to speak Spanish gave me a leg up in Cebuano, the language spoken in my community. I was also able to connect with Filipin@s on our mutual Spanish colonization and religious culture."
In her first year Miguel brought interactive programs into the classroom. She also collaborated with two other Peace Corps Volunteers to initiate a peer education program.

 "We gathered group of 10 students, trained them, and gave them lessons so they could facilitate workshops in community around HIV/AIDS and other issues of concern," Miguel said.
Financial challenges were paramount within the community, so Miguel compiled resources including a grants and scholarship database to let kids know about opportunities for a college education.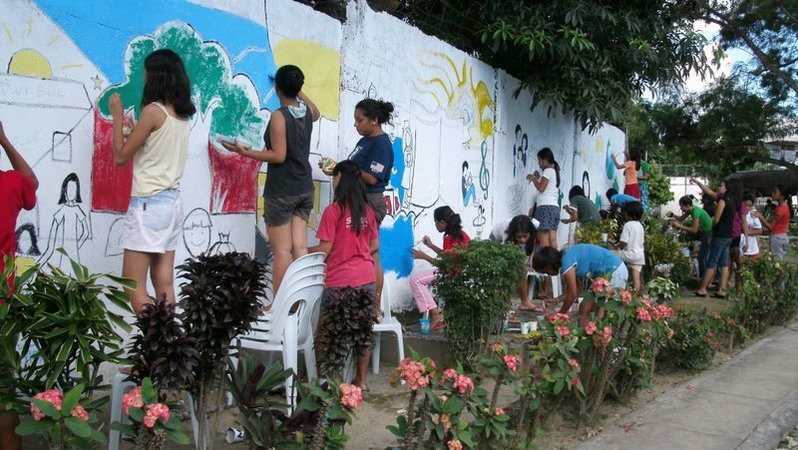 Integrating into her community and creating successful projects were challenging tasks. But perhaps the biggest obstacle for Miguel to overcome was missing her family. So much so that at one point she decided to come home before completing her service. But it was Miguel's parents who convinced her to stay.
"They were initially against my Peace Corps service, but ended up being a huge support. They insisted that I stay when I wanted to come home," Miguel said. "They saw the value of me going abroad and figuring out a new culture—all things that they had done when they migrated here."
If Miguel's parents learned to appreciate the value of her Peace Corps service, Miguel also gained insight about her parents' immigrant experience through her efforts to integrate with her Philippine community.
"Peace Corps gave me a better appreciation of how much they had to sacrifice and how hard it is to not know the language and culture," Miguel reflected. "Not just for two years, but for the rest of their life—they had to make it all work."
Ultimately, Miguel felt that the challenges of being a first-generation Volunteer in the Peace Corps made the experience that much more rewarding.
"You don't have your family there to be a cushion; you have to step out of your comfort zone," Miguel said. "You're always thinking on your feet. All these skills end up being really helpful, socially and professionally."