Returned Peace Corps Volunteer meets the moment in Mexico
Once a Peace Corps Volunteer, always a Peace Corps Volunteer. Let's face it, this is why we're referred to as "returned," not "former" Volunteers.
Peace Corps service altered the course of Bruce Brogan's life, as is the case for so many. It was a gentle kind of altering, in that Brogan hadn't always known he wanted to join the Peace Corps.
After finishing college with an undergraduate degree in psychology, Brogan worked temporary jobs in his hometown of The Dalles, Oregon, trying to figure out what to do next. During one of his visits to the unemployment office, the man at the front desk asked Brogan if he had a college degree. When Brogan said he did, the man said that a Peace Corps recruiter who wanted to speak with college graduates about the Peace Corps was in the office that afternoon.
"I knew what Peace Corps was, and I liked the idea," he said. "I hadn't planned to join, but I did want to speak to the recruiter about it."
As they spoke, Brogan mentioned the fact that he'd studied Spanish and had worked with Mexican migrants in his hometown during cherry harvest season. Within an hour or two, Brogan says, the recruiter was on the phone with someone at Peace Corps headquarters in Washington, D.C., discussing placement.
Initially, the recruiter thought Brogan, with his newly-minted psychology degree, would be a good fit for a position as a social worker in the underserved urban communities in Bogota, Colombia. Ultimately, however, that job went to someone with more experience in social work. But Brogan's Spanish skills and his work with migrant workers made him an excellent fit for Latin America and, quite quickly, he was offered a spot in Paraguay, working in the Agriculture sector. He served there from 1975 to 1977.
"I loved it." Brogan says about his years in Paraguay. "It wasn't something I'd been dreaming of my whole life, but I loved it — living in another country, speaking Spanish, being welcomed into another culture. It altered my life for the better and, as I tell people, that experience was absolutely as valuable as a four-year degree. It was equally as important to my life."
From Paraguay, Brogan moved to another Peace Corps assignment in Guatemala. That experience was curtailed by some local political issues, and he left after eight months. The Peace Corps, however, never really left him. Brogan returned to his hometown in Oregon and found a job with CETA — the Comprehensive Employment and Training Act. CETA had funds to help displaced people learn new jobs and get back into society. Brogan linked employees with employers until the program was cut and folded into Job Training Partnership Act in 1982.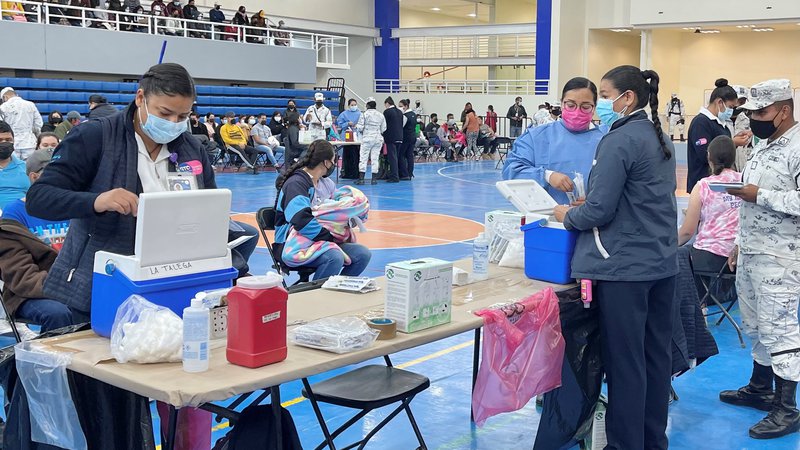 At that point, Brogan elected to attend graduate school in Barcelona, Spain, where he graduated with a master's in business administration and commenced a career in international banking and international trade finance. His career was capped by a stint with HSBC Bank in Mexico, where he worked on compliance issues in the bank's Mexico City headquarters. Although Brogan retired from the bank in 2017, he and his wife, Jan (also an RPCV who he met upon arrival in Paraguay), stayed in Mexico.
When the COVID-19 pandemic hit, Brogan was living in San Miguel de Allende, 160 miles north of Mexico City. The need for help to get information out to foreigners in the city became clear.
"Peace Corps taught me about service," Brogan said. "It gave me an appreciation for humanity and let me know that there's a lot I can do to help. Why turn away when you can help?"
Brogan initially began by helping translate COVID-19-related information from Spanish into English for the many foreigners living in San Miguel de Allende, a popular retirement destination. In the early days of the pandemic, information on social distancing, lockdowns, and closures came at a rapid-fire pace. Ensuring that all those messages effectively, and quickly, reached the non-Spanish-speaking community was critical.
Then, when the vaccine rollouts began, Brogan got involved in that, too. He helped people move through the event stations (entrance, registration, waiting area, vaccination room, and post-vaccine waiting room) to maintain order and social distancing. One American, who happened to be Brogan's neighbor and who also suffered mild dementia, asked Brogan to stay with him through the process. The man wanted a vaccine and understood its importance. Brogan stayed with him through the process.
Brogan also used his language skills to translate at community-wide vaccine events, which the municipality arranged by age groups. Brogan notes that the rollout was highly successful, pointing out that San Miguel de Allende's vaccination rate is over 80 percent as of March 2022 — the highest of any city in Mexico.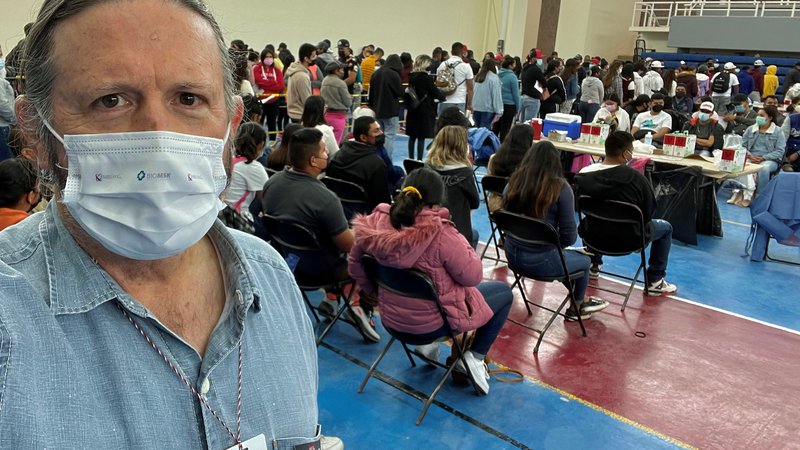 In order to reach more remote communities that lack public transportation, Brogan and some other volunteers from San Miguel organized a "Vaxxi-Taxi" service, where he'd drive to rural areas, ferry people into the urban centers for vaccinations, and then drive them home.
Service, clearly, has been a throughline in Brogan's life. Although he'd done service work before joining the Peace Corps, he's quick to attribute his desire to continue serving to his time as a Volunteer. His willingness to help others stretches beyond the pandemic, too.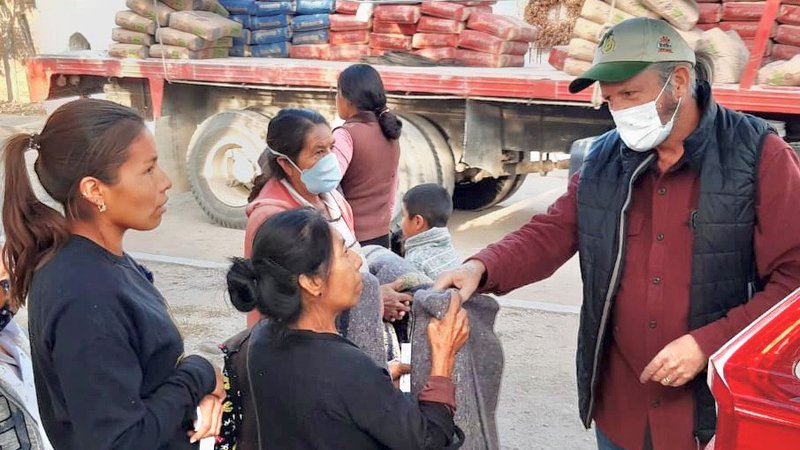 For the past two years, Brogan and a friend (who also lives in San Miguel de Allende) raised $2,500 each fall from members of their retirement community. They used the money to purchase and distribute 500 winter blankets to people in neighboring communities to keep them warm during winter. Brogan volunteered his car to pick up and transport the blankets to four communities. Because of these efforts, over two years, a total of 1,000 families with no heat in their homes are able sleep better when the nighttime temperatures drop to the mid-30s from December thru February.
"Peace Corps raised my awareness about the world and about my own privilege — that's its reward."
A reward that gifts itself outward — encouraging the recipient to meet the moment in whatever way necessary. What a reward that is.