Retired couple lend their expertise to a national park in Mexico
We both had full careers in the National Park Service. 

For about 12 years we worked at Redwood National Park in California (where we met and got married), and then Yellowstone National Park for nearly 20 years. John worked primarily in park planning, while I (Mary) worked as a plant ecologist.
Approaching retirement, we talked about what to do "when we grew up." Some of our volunteer experience had included building houses with church groups in México, planning national parks in China and working with a variety of international groups visiting our parks.
We decided we wanted to do something international after retiring, and liked the mission and approach of the Peace Corps.
As Peace Corps Volunteers, we were assigned to work in natural resources management at Parque Nacional Volcán Nevado de Colima in western México. The park director wanted our help gaining community support for the park in order to protect it from logging, grazing, arson fires, wildlife poaching and illegal wood cutting.
John helped the park director and staff outreach to people in surrounding communities so they could better understand, appreciate and protect their park. He and other volunteers created large exhibits for numerous park-sponsored festivals held in the communities around the park. These festivals "brought the park" to many people who were not able to visit it.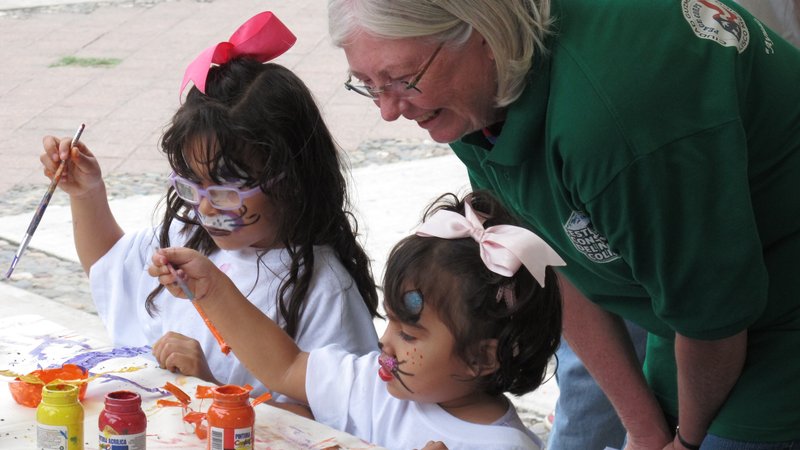 I compiled information about plants in the park to increase awareness of the park's natural resources; through my efforts 97 species were added to the park's plant list, an increase of 63 percent. Much of my work focused on a rare fir tree that grows only in and around the park, and I was part of a team that successfully listed the tree as endangered in México.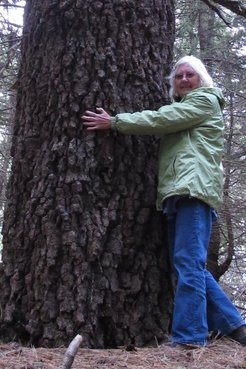 Overall, we felt that our most important accomplishment as Volunteers was helping our park director build a case for the importance of the park among decision makers, scientists and the community.
Our decades of experience in the national parks helped us enormously. John took a team approach to his projects, a skill honed throughout his career in park planning. Nearly all of his projects were a team effort between the park staff and Peace Corps Volunteers, with most initiatives built on the work of previous Volunteers.
Documenting our work was also an important legacy. For example, we prepared photo notebooks with detailed accounts of outreach events in order to help the park director make a case for the park's importance.
On the personal side of life in México, we loved getting to know and being accepted into families. Our landlords were a professional couple with two young sons who included us in family activities, such as Sunday afternoon comidas, and invited us to their sons' school and music events. We cheered on the boys at soccer most Saturday mornings.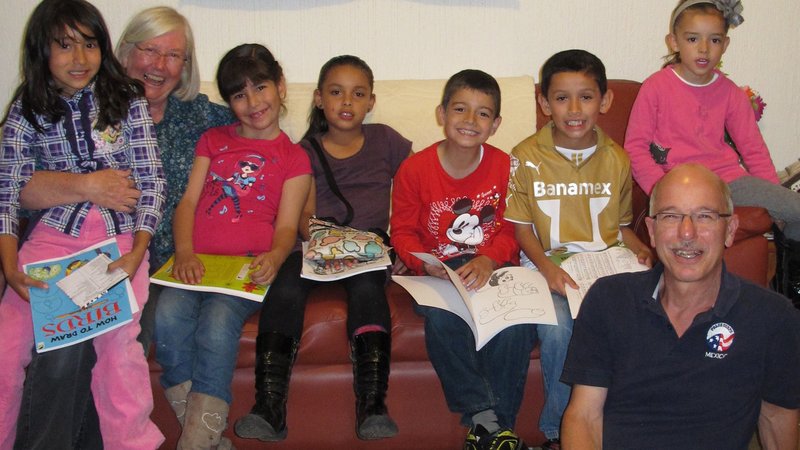 Our ongoing effort to improve our Spanish led to some fun experiences, such as judging Halloween and Day of the Dead costumes at the school and joining teachers for their annual Thanksgiving dinner. We also helped our landlord's youngest son and several of his cousins learn English through activities like baking chocolate chip cookies.

Being older Volunteers was a great experience. We were well received due to our age and our 30-plus years of experience that we brought to our work. We lived in a city of 100,000 people with only about 10 gringos, so we stood out, especially with our gray hair.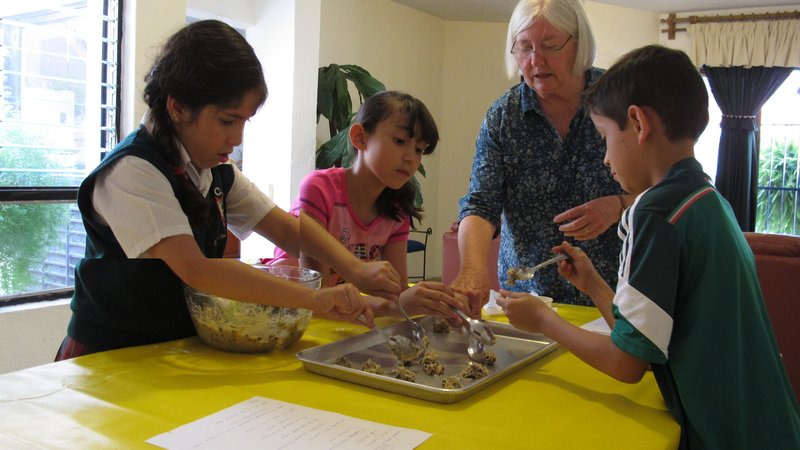 We also benefited from serving as a couple. Having experienced a lot in our lives and careers, we recognized when the ups and downs were happening and could be supportive of each other. It was easier for people to approach us as an older couple. Travelling was also easier because we were there for each other. The only disadvantage is that we tended to talk to each other in English rather than Spanish.
Indeed, learning Spanish was our biggest challenge. We went to México with virtually no Spanish, and we learned a lot, but were never really good. None of the park staff spoke English. We worked hard to pick up the language and communicated important things in writing.
After completing our Peace Corps service, we returned to our home and activities in Bozeman, Montana, where we also participate in our returned Peace Corps Volunteer group and Peace Corps recruitment events.  
We're happy that our connection with México continues. About a year after returning home, we were able to host one of our counterparts in his first trip to the U.S. We toured him around Yellowstone and arranged for meetings with some of our former National Park Service colleagues.
If you are considering the Peace Corps, we recommend you go for it! 
Celebrate Older Americans Month by attending an event near you!
Find an event