Responding to the call from Peace Corps Response
"Respond to every call that excites your spirit."
I'm inspired by these ancient words by the Sufi poet, Rumi. They are a guiding force in my life and, recently, I had them printed on an oversized poster that now hangs in my kitchen. We may experience many calls in life that stir our spirit but, to me, none is as grand or honorable as responding to the call to serve as a Peace Corps Volunteer. For me, responding meant leaving the comforts of home and heading out to what felt like the edges of the Earth.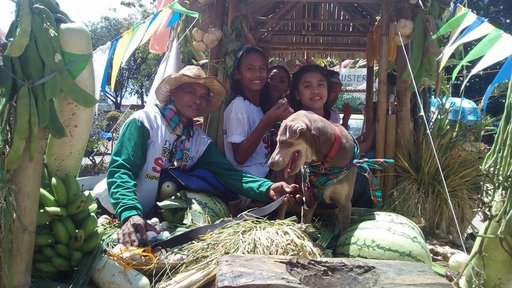 In 2013, I entered Peace Corps service and worked as an Environment Volunteer for three years in the Philippines. Specifically, I worked on coastal resource management (CRM). My main projects were setting up a marine learning center and teaching environmental education at 24 elementary schools. I returned to Northern California after my two-year service and, through an unexpected twist, became a minimum-wage caregiver at a low-income, senior citizen residence. This work was deeply humbling for me and it was as transformative as my Peace Corps service had been.
Still, over the next couple of years, I thought of my time in the Philippines often. When I came across a job as an ecotourism specialist in the Philippines through Peace Corps Response (PCR), I felt a deep longing to return to the country that had such an impact on me. The call excited my spirit in a way I couldn't ignore.
My six-month PCR project involved training people who lived in the mountains to work as tour guides. The idea was to help residents build new skills they could use to start small businesses. My Small Projects Assistance (SPA) grant aimed to train men and women in basic tour guide skills including VHF radio use, interpretation, storytelling, and "leave no trace" ethics. Our ecotourism office partnered with the municipality's disaster relief office and over the course of six months, their office trained over 100 people in emergency first aid. We simulated real-life emergencies that could happen to visitors while they were out hiking or exploring the beach. Participants practiced assessing emergency scenes for safety before putting on sterile gloves and cleaning and dressing wounds. We even created fake blood using corn syrup and food coloring to make the training more authentic.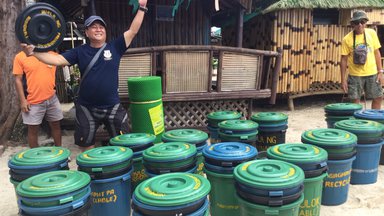 Additionally, our ecotourism office partnered with the Haribon Foundation, a local conservation group that trained our guides in basic ecological concepts and how to identify tropical birds. This was significant because the majority of our participants lived in the mountains and in areas of intense forest degradation. Much of the forest had been cut as a fuel source for cooking and for building materials. As a result, erosion was common and sometimes dangerous for the people who lived there. Many animal species had disappeared due to habitat loss.
Although we were training future tour guides, we were also building a new coalition of Earth stewards. For this reason, partnering with the conservation agency was key. Our participants began to understand that forest preservation was a means of generating income and ecotourism was the vehicle that would create it.
Bringing awareness to climate change became the net the held our multicomponent training together. It was important to me that our future tour guides understood the role forests play in serving as carbon sinks that absorb and store carbon emissions. I shared pictures from my first Peace Corps service experience when the catastrophic Super Typhoon Yolanda hit the Philippines in 2013. Our message was to encourage forest preservation and all the intricate ecological relationships in order to help mitigate severe weather. To combat climate change, my counterpart initiated a plan that all the tour guides agreed on—every group of hikers visiting the area would help replant areas of degradation by carrying at least one sapling up the mountain. The hope was that this practice would become a large-scale regeneration effort.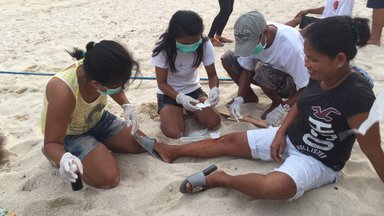 Returning to the country of my original service as a Peace Corps Response Volunteer meant I didn't have to start at square one with language learning. Because I already knew many of the local customs, I could quickly immerse myself in life the second time around. I stayed in touch with Filipino friends through social media, too, so I had plenty of opportunities to meet with friends and join them to celebrate fiestas. However, each experience was unique. The second time, I made new lifelong friends, and finally grasped the secrets to cooking authentic Filipino food.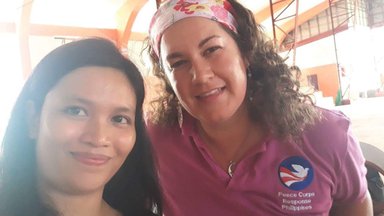 It's rare that a Volunteer returns to their original host country for a second round of service but, by doing so, I was able to travel to my first site see the continuation of projects I worked on years before. It was empowering to see the community running our project independently, and it was heartwarming to learn that they considered our work a best practice.
In the end, although I loved both my two-year Peace Corps service and my PCR service, both had their own challenges. During my time in PCR, I was hiking with the future tour guides when I slipped and injured my knee. It was a perfect chance for the trainees to practice real emergency first aid on the spot.
Maybe that's the lesson — when you answer the calls that excite your spirit, challenges are more than challenges — they become opportunities.