Renewed Commitment: Veterans in the Peace Corps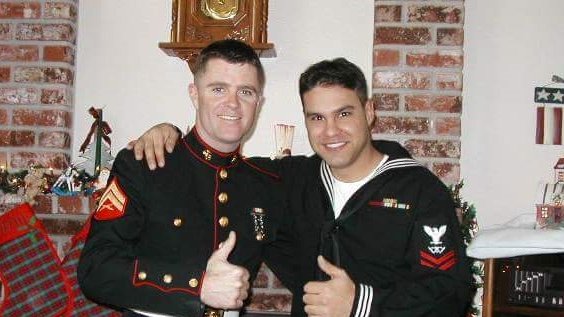 Nov. 10, 2016
A special group of veterans choose to serve their country for a second time as Peace Corps Volunteers.
California native Lucas Alamprese joined the Navy after high school and served from 1998–2004.
"I wanted to follow in my father's footsteps," Alamprese said. "I also wanted to use the Montgomery GI Bill so that my parents wouldn't be burdened with having to pay for my university studies."
The draft was in place in 1966 when Marshall Burgamy, a Georgia native, entered college.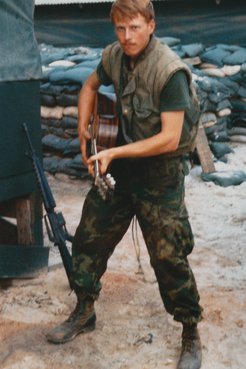 "My father was a career Army officer, and I was raised to believe that it was my patriotic duty to serve in some branch of the military," said Burgamy, who was a sergeant in the U.S. Marine Corps from 1967–71. "I decided to join the Marines before being drafted." 
The military played a large role in Burgamy's choice to join the Peace Corps.
"I joined the Peace Corps, in part, as penance for having participated in a war I had come to believe was unjustified," Burgamy recalled. "While in Viet Nam I had little opportunity to understand, or interest in, the local language and culture. In Peace Corps I sought a different worldview and cultural experience."
Alamprese's military experience also led him to the Peace Corps.
"After September 11, 2001, I was deployed to the Persian Gulf for Operation Iraqi Freedom in 2003,"  Alamprese said. "During this time I searched within myself to try to understand what it meant to be a member of the global community. This is when I first knew that I wanted to be part of something bigger and felt that the Peace Corps was the best way to begin that journey."
As a Peace Corps Volunteer from 1977–79, Burgamy worked with the Costa Rican Ministry of Culture, Youth and Sport to promote athletics throughout all seven provinces of Costa Rica.
"My main task was to help diversify national sports competitions by working with local sports committees in small villages and towns," Burgamy said. "The work included developing skills in volleyball and basketball with young people. I worked with host nationals to plan, coordinate, and officiate at the yearly national games. Finally, I taught English in the schools of communities where I promoted sports."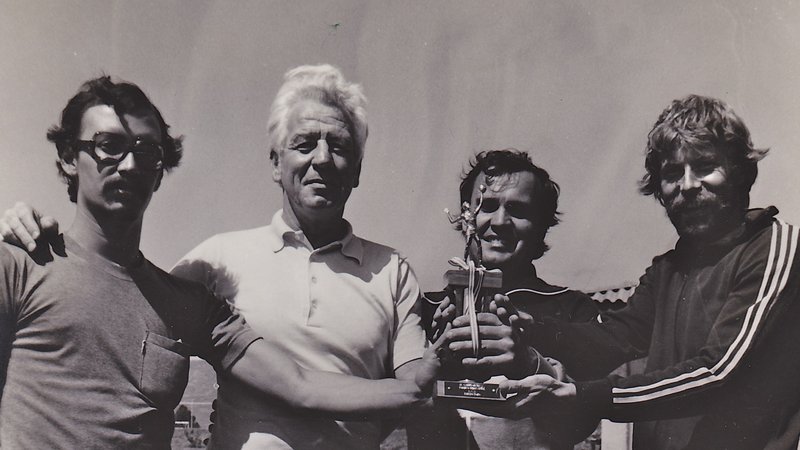 The Marines prepared Burgamy well for the difficulties he faced as a Volunteer.     
"My experience in the military gave me resiliency and a can-do attitude to overcome tough cultural and physical obstacles during Peace Corps training and service," Burgamy said. "There was a complete lack of anonymity working in the villages, with the awareness that I was representing the U.S, and therefore held to a high standard of comportment. It was also challenging to reach a level of fluency that allowed me to teach in Spanish and give public presentations."
Alamprese was a public health Volunteer in Nicaragua from 2010–12, educating pregnant and lactating women in rural areas about proper nutrition. He also trained community health workers employed by Nicaragua's Ministry of Health.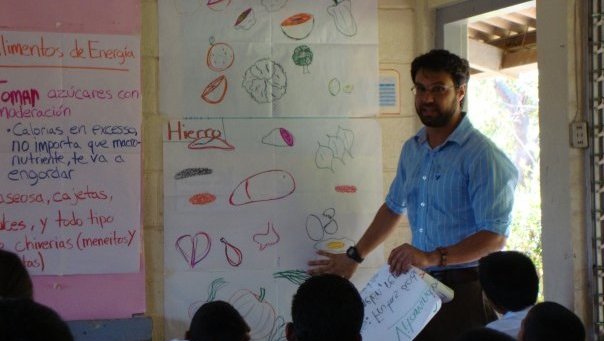 "My greatest challenge was establishing effective behavior change," Alamprese said. "Habits are hard to break, especially when they are rooted in cultural beliefs regarding what foods women can and cannot eat during this important period of their child's development."
Alamprese's time in the Navy helped him become a more effective Volunteer.
"You don't often get the opportunity to travel and experience how people live around the world," Alamprese said. "I gained a unique perspective and an ability to relate to diverse populations from different backgrounds and cultures."
Alamprese, whose service in the military and Peace Corps, along with degrees from California State University, Chico and Colorado State University, helped lead him to his current position as a nutritionist for the United Nations World Food Programme in South Sudan, recommends the Peace Corps for any veteran who wants to continue serving his or her country.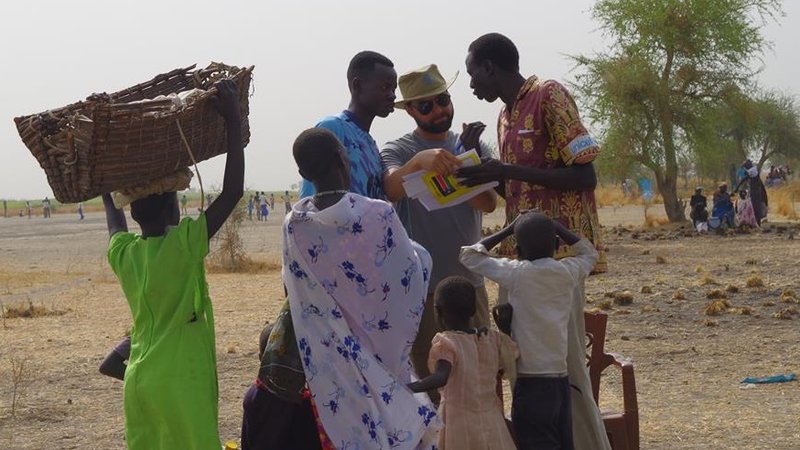 "My time in the military and the Peace Corps really opened my eyes to how different we might seem on the outside, but so similar in our drive, our ambitions and even our propensity to care for one another," Alamprese said. "I truly believe this is what unites us all." 

Burgamy, who has used the Spanish language fluency and international experience he gained in the Peace Corps throughout his career as an educator in the San Francisco Bay Area and overseas, also feels the Peace Corps is a great option for veterans.
"I feel it is a patriotic call equal to military service," Burgamy said. "I believe in mandatory national service for all men and women, service that could include Peace Corps, AmeriCorps and other national service organizations."   
As a Viet Nam War veteran, Burgamy was elated to hear about the Peace Corps' recently announced program in Viet Nam.
"This is an opportunity to make an international statement and a tangible contribution to peace and reconciliation," Burgamy said.