Reflections from a Peace Corps Volunteer evacuated after 9/11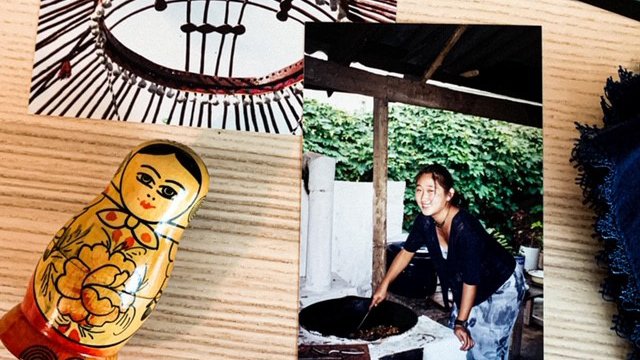 April 30, 2020
As the old adage goes, history repeats itself. I was reminded of this the night I heard the Peace Corps was going to take the extraordinary action of evacuating all volunteers out of their host countries due to transportation challenges posed by COVID-19. As a member of the Peace Corps' External Affairs team, this meant a delicate balancing act of communicating critical information while maintaining a sense of compassion during a time of high emotions.
Coincidentally, I had been through this nearly 20 years ago but on the other side of the equation--as a Volunteer overseas, not as the headquarters staff member I am today.
The trigger point for me and my cohort was September 11, 2001. I was serving as a TEFL Volunteer in the Central Asian country of the Kyrgyz Republic (also commonly referred to as Kyrgyzstan). Back then, Volunteers did not have cell phones or widespread internet access. Most of us communicated externally through a Cyrillic alphabet telegraph system and if lucky, could go to the local post office to make a domestic or international phone call. I was one of the few Volunteers with access to a landline telephone at my site. For that reason, I was a trained Peace Corps safety warden for my region of the country.
This meant I was among the first to receive news of the terrible events that occurred in the United States that day. It also meant I was the one who had to deliver the shocking message to Volunteers in my region, by phone—or in some cases—in person, including a trip that took an entire day just to reach one Volunteer under my responsibility.
As an evacuated returned Peace Corps Volunteer (RPCV), I know all too well the feelings associated with the Peace Corps' safety and security stages of STANDFAST, CONSOLIDATE and sadly, EVACUATE. For some Volunteers in my cohort, there was no time to say goodbye or fully pack for the evacuation due to geography, travel complications and the urgency involved. I was more fortunate. I had about 12 hours to make preparations, but that still didn't ease the mixed feelings of sadness, anxiety and confusion I felt.
Back in 2001, Peace Corps Volunteers in Kyrgyzstan were quite isolated from outside news. Monthly Newsweek magazines were often our only means of following current events. While we knew some sort of terrorist attack had occurred in New York and Washington, D.C. and that it had resulted in immense loss of life, many of us still did not comprehend the seriousness or enormity of the situation. It was later that we learned the mastermind behind these attacks was hiding out in a country less than two hours away by plane from where we had spent the last 14 months of our lives. Suddenly we saw our part of the world thrust into the international spotlight.
While we did not immediately evacuate the country following 9/11, things quickly unfolded behind the scenes. The U.S. Ambassador to the Kyrgyz Republic abruptly left the country with his family shortly after 9/11, and the Kyrgyz Republic soon leased its air space to the US military for service activities in Afghanistan.
On top of all this, there was a sense of uncertainty, even on the local level, about what would happen next. Our Kyrgyz friends and colleagues wanted to know: how would the United States react? I heard stories of local acquaintances planning to leave for Russia or Kazakhstan during this time of concern and rumors of roadblocks and weapons suddenly emerging in the streets. Even far away in Central Asia, the effects of 9/11 could be felt.
In early October, the decision to evacuate Peace Corps Volunteers from Kyrgyzstan was made and our cohort packed onto two buses headed to the northern border and into Kazakhstan with a Kyrgyz police escort following us until we crossed. A late night flight eventually brought us back to Washington, D.C., where we had our Close of Service ceremony and tried to fit together the missing pieces of the day that brought us unexpectedly back to the United States.
Like many of the returned Volunteers and trainees recently evacuated because of COVID-19, our group returned to a very different America from the one we had left. Suddenly there was armed security in the airports; french fries were "freedom fries" and the country now knew about the region of the world we had just come from. Some of the changes that took place those days still remain in practice today. In many ways, the world will never return to how it was before we left for service.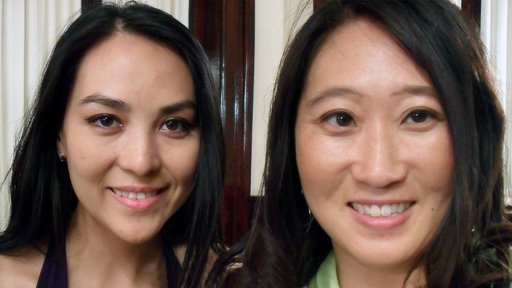 During my early days back in the United States, I remember looking at the cover of The Economist magazine and seeing a map of Afghanistan and its neighboring countries. For the first time in my life, I saw Kyrgyzstan prominently featured on the cover of a major American news publication, although not in the context I would have liked for it to have been introduced to the Western world.
In those days prior to widely accessible email, I longed for news from my host family and students. I struggled to connect with friends and family about 9/11 and the weeks that followed, having had a very different experience than they had on September 11, which happened to be my 24th birthday.
Despite having a college degree, the job situation in the United States at that time was challenging. With no money and no real career to fall back on, I moved in with my parents and took a part time job at a local retailer in my hometown, Rochester, Minnesota, where I stood behind a glass counter selling discounted jewelry. It was a far cry from the rewarding work I had been doing in Kyrgyzstan just months previously.
But as I look back on those challenging times, there are many things I want recently evacuated Volunteers to know, as one who has been there. I want them to know that for some, the transition won't be easy. There will be a sense of loss, not just what was lost during the evacuation, but also what has been lost here in the United States as we force ourselves to socially distance, rethink touching public surfaces and second-guess ourselves every time we cough. But for me, it was important to remember that the resilience I developed as a Volunteer served me well in a post-9/11 United States, and it will serve recently evacuated Volunteers well, too, during COVID-19.
I also want them to know that they aren't alone. One of the most amazing discoveries I made after returning from service was the incredible RPCV community that is generous with its professional connections and advice, full of emotional support and always willing to lend a spare room, give a ride or simply listen.
Finally, I want them to know that having Peace Corps experience connected to their name will take them as far as they are willing to go in life. As I look back on my career, which spans the U.S., overseas, and now the Peace Corps headquarters —almost every professional opportunity I have been lucky to have can be credited to my Peace Corps service. The Peace Corps brand is strong and widely respected and can lead to some amazing opportunities in life. I urge recently returned Volunteers to use that experience to get them to where they want to be professionally. Hope does not end with evacuation. Indeed, it is just the start of another journey.