Redefining your purpose through intentional service
My first exposure to Peace Corps came when I was an undergraduate student in Illinois. Recruiters came to campus to share information about Peace Corps and answer questions from interested students. Sitting through the presentation, I knew that being a Volunteer was something I wanted to do.
I was a freshman, and I decided that day I was ready to drop it all and join the Peace Corps. The only problem was that, in order to serve, I needed my degree. My deflated 18-year-old self put the idea of serving as a Volunteer on hold, but I never forgot the feeling of excitement and the sense of opportunity that came over me during that presentation.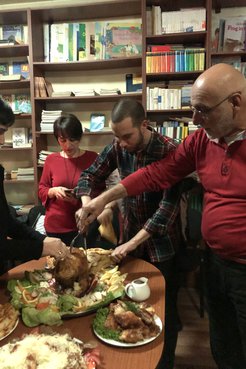 I went on to graduate, received my master's degree, and started building a career in the nonprofit sector in New York City. I worked in a development position at a community-based nonprofit organization that provided housing and supportive services for people living with HIV/AIDS and other chronic illnesses. I loved my job and was proud to help further the mission of the organization. I was able to put my values to work by helping others, even if indirectly.
But after two years of being part of a small and mighty development team, I began to realize that I wanted something else. While my organization was making a true difference in the lives of so many New Yorkers in need, I increasingly felt removed from the story.
As a development professional, I was behind the scenes. My job was to help secure funds so that my colleagues could do their work of providing direct services. I wanted the kind of up-close connection to the mission that they had, and I wanted to have a more tangible impact on the lives of people around me. It seemed like every day I found myself asking how I could continue to build my career while also more fully powering my purpose of better serving others.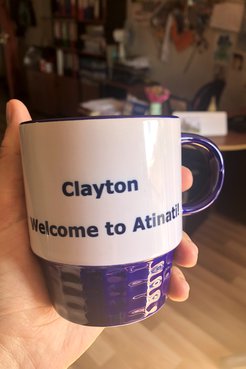 I didn't have a solution to this problem, but I knew I was ready to find one. In March of 2018, I was deep in the throes of special event season at my organization. Overworked, short of sleep, and commuting two hours each day for work left me feeling burnt out. I wanted to be excited about my job again, and I wanted an opportunity to change how I was engaging with the world around me, ideally within an international development context.
So, it was just another busy Tuesday in the office when I decided to finally make a change and applied for open positions with Peace Corps Response. I was familiar with Peace Corps, but I had just heard of Peace Corps Response. When I read about the program, I was sold.
Peace Corps Response offered the opportunity to make a development impact on the ground without the full two-year commitment required for traditional Peace Corps service. I applied, and submitting my applications felt like taking a shot in the dark. Reading and rereading the position descriptions and picturing myself in service in another country brought that feeling of excitement and sense of opportunity back to me. The same feeling I experienced when, at 18, I first learned about Peace Corps.
After interviews and a lengthy clearance process, I was invited to serve as a fundraising and capacity building specialist with a nongovernmental organization NGO in western Georgia. I immediately searched the name of the host organization and the city I would soon call my temporary home. I wanted to learn as much as I could. I told family and friends about my plans. I packed up my belongings. I was ready to go. To say that I had little idea of what I was about to dive into is an understatement. What unfolded over the next seven months of my Peace Corps Response service were some of the most impactful experiences I've ever had.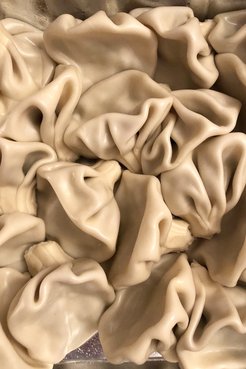 I was placed with an amazing host family who welcomed me into their home with warmth and respect. I met incredible people at my site who treated me to famous Georgian hospitality and counted me as part of their extended family. I worked at an organization that was defining civic responsibility in its community, and creating real change at a grassroots level through innovative programming.
I was able to put my resource development and capacity-building skills to use in a direct way by leading trainings for colleagues at my organization and developing appeals and new ways of seeking financial support. While I viewed myself as the expert on resource development, I realized quickly that I, in fact, had a lot to learn from my counterparts. They guided me toward a place of understanding that I was not just at my host organization to share my skills, but also to learn from them and adjust my own way of thinking. I learned new ways of developing logic models, I learned to design programs that could be successful with limited resources. I learned how to productively communicate across real cultural and language barriers.
My counterparts and I experienced the kind of peer-driven knowledge-sharing, and skills and trust-building that makes community-based organizations so unique.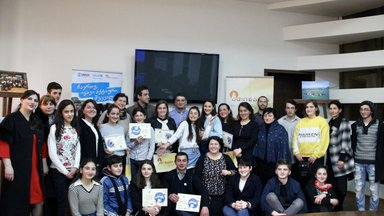 Even more importantly, I was asked to serve in ways that I didn't expect, which challenged me and gave me a newfound respect for community-builders working in under-resourced settings. I was often asked to lead cultural education sessions for students, teach English to classrooms of fourth graders, and participate in various youth outings. None of these activities were part of my defined role, and at first, I didn't feel I had the skills to do what was being asked of me.
At the same time, I saw that my host family, host organization, and community were doing things for me that also took them out of their comfort zones. They stretched themselves, practiced their English in order to better communicate with me, spent time learning about me and my life in the U.S., and made a temporary home for me in Georgia. I realized that in order to truly engage and overcome my insecurities, I needed to dive head first into the acts of service I felt were beyond my capacity. I needed to stretch myself, just like the community around me was doing in their effort to invite me into their lives.
By letting go of hesitations and saying, "yes," I learned to trust the community of people who stood by to support me during my time in Georgia. I gained new skills, though I can't say I ever mastered the notoriously challenging Georgian language. I came home with an invaluable perspective that will follow me through life. The skills I learned and experiences I gained during my time with Peace Corps Response translated into starting a new chapter of my career in the development space after my close- of-service.
Ultimately, as a Volunteer I discovered how to redefine my own purpose through an intentional act of service. I have the incredible people who informed my time as a Volunteer to thank for this personal growth and life-changing experiences — and for reminding me that we all serve in different, yet essential, ways.
---