Reclaiming language in Northern Luzon
Northern Luzon, the largest island in the Philippines, is a place of growth. Known as the "Salad Bowl of the Philippines," its province of Benguet boasts countless vegetable farms. It is also the home of Benguet State University (BSU).
BSU's main campus sits in La Trinidad, while its two smaller campuses are nearby in Buguias and Bokod. Benguet is one of the few landlocked provinces in the Philippines. Nestled in the mountains, Benguet is known for its rice terraces and the vast, beautiful landscapes of Mount Pulag. These three sites welcomed me as Peace Corps Philippines' first Education Virtual Service Participant.
I first heard about Virtual Service from a fellow returned Peace Corps Volunteer (RPCV), who served with me in Northern Samar in 2013. For this Virtual Service assignment, the Peace Corps was looking for someone who had experience both as an in-country Volunteer and in higher education with language-related projects. My RPCV friend felt my skills matched the engagement description, and I was willing to donate 5-15 hours each week. My in-person service taught me that the staff at Peace Corps Philippines are wonderful to work with, so I quickly expressed interest in the opportunity and was lucky enough to be accepted.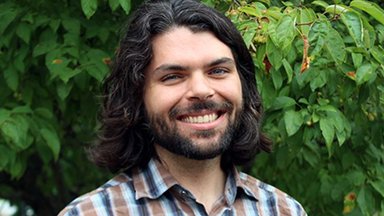 During our first virtual meeting, my counterparts — Dr. Ronda B. Tullay, Dr. Samuel S. Poliden, Dr. Jhordan T. Cuilan, and Anna Cris L. Gabol — began by listing their goals for the virtual engagement. One of BSU's main objectives was the "facilitation of international research collaboration in language/linguistics through the establishment of linkages with academic institutions."
I believed this goal synergized well with the Peace Corps' mission. However, it became apparent that the counterparts' expectations had evolved since they submitted the engagement. Although the partners had initially planned to document Karao, Kalanguya, Kankana-ey, and Ibaloi languages through the engagement, they now thought our collaborative efforts might better serve the university on a language reclamation, teaching, and usage project.
In the past, linguists from both the U.S. and the U.K. came to Benguet to write books on the grammar or phonology of the languages. This is fine academically but lacks useful output for the local population. My counterparts were language teachers, after all, and language teachers have a different set of priorities than linguists.
Reclamation projects focus on reclaiming languages as the usage-based social and cultural phenomena which they are, rather than simply as objects of academic study. Such projects empower the community to gain control over the future of their own languages, rather than cave to national policy or external pressure. This typically involves providing institutional support where it is needed.
To accomplish my counterparts' goals, we planned a series of 10 lectures based on modern applied linguistics methods, as well as a handful of virtual visits to graduate-level classes. Two of these lectures were conducted by Louward Zubiri, a Filipino documentary linguist currently completing his Ph.D. in linguistics, and a personal connection of mine at the University of Hawaii at Mānoa (UHM). My counterparts and I led the rest of the lectures. A wide range of topics were covered, including language documentation, discourse analysis, and pedagogy.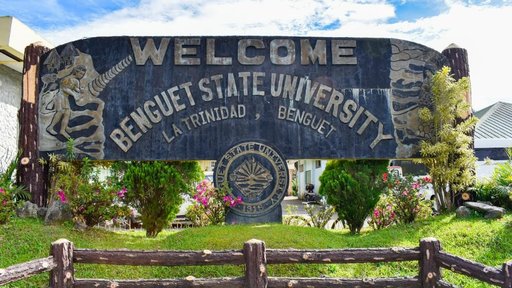 In my opinion, the interactions between my counterparts and me during the planning and development of these training sessions far exceeded the importance of the lectures themselves. These interactions crossed organizational, departmental, and national boundaries to facilitate new working relationships.
As such, my interactions with BSU did not stop when the engagement ended. In fact, we are working together to continue fostering UHM-BSU research collaborations. I am also planning a personal trip to visit BSU's campuses this summer to finalize the details of further building the academic relationship and to conduct a post-project analysis on its impact on the community.
The Peace Corps as an organization is at its best when it encourages and assists in the facilitation of intercultural interactions. Being able to work with the Philippines staff again was a nice nostalgic trip. BSU being selected as one of the first "sites" for Virtual Service can be attributed to BSU and the Peace Corps' long, working relationship. I believe the dedication they displayed during the virtual engagement would not have existed without the efforts of all parties involved.
After participating in this engagement, I believe that Virtual Service approaches the Peace Corps mission in a unique way. It is similar to Peace Corps Response in that Participants are given a specific set of objectives. For this reason, it's important that Virtual Service Participants do not forget the Peace Corps' people-to-people approach and prioritize collaboration with their counterparts. It's crucial that the Participant establish and maintain a positive working relationship with each of their counterparts.
By focusing on facilitating the interactions between people, Peace Corps Philippines and BSU have shown that virtual service is a viable and rewarding path forward.