'Re mmogo!' The White House, Peace Corps and you -- together we can map Botswana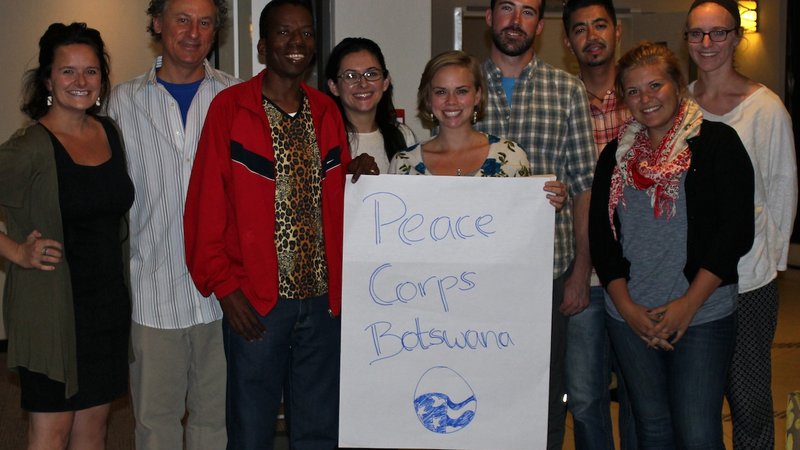 May 26, 2015
Re mmogo: "We are together." This was the theme of the recent Peace Corps Botswana All Volunteer Conference. 
Re mmogo captures the spirit of crowd-sourced, humanitarian mapping efforts. Re mmogo also captures the spirit of Peace Corps Volunteers working with Botswanians to create detailed, accurate digital maps of their communities. Using OpenStreetMap, the world's largest free and open source digital map, the United States Peace Corps is rapidly emerging as a leader in humanitarian mapping. In the past 30 days alone 188,622 map edits have been made by Peace Corps mappers across the world, with an impressive 154,629 of those edits contributing to the map of Botswana. The Peace Corps community has united to — quite literally — put Botswana on the map.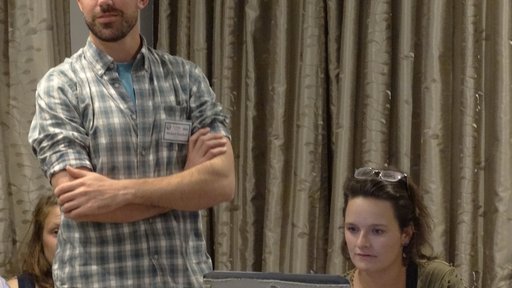 In the midst of this mapping surge, 111 Botswana Peace Corps Volunteers gathered May 18-21 for the Annual All-Volunteer Conference in Gaborone. Peace Corps Volunteers Theresa Govert and Mike Banfield engaged invitees and volunteers in humanitarian mapping projects, including a 'Mappy Hour'. Despite poor internet connection, attendees — both virtually and in Botswana — assisted in mapping the villages of Ramotswa and Ghanzi to improve health systems to combat the HIV epidemic. Volunteers explained how detailed maps of their communities would assist with a variety of interventions designed to combat some of the major issues affecting Botswana and our world including HIV, malaria, tuberculosis, orphan care, and malnutrition.
During "Mapping Botswana," another volunteer-led session, experienced Peace Corps Volunteers trained 31 colleagues in a variety of open-source mapping tools and emphasized the importance and potential of mapping. Volunteers left the session enthusiastic to put the power of mapping into the hands of their community members and to motivate their friends and families—both at home and across the world — to join humanitarian mapping efforts.

The week culminated on May 21 with a video chat and global Mapathon with the White House and Peace Corps headquarters. At the White House, over 100 leaders in humanitarian mapping gathered to celebrate and actively participate in crowdsourced mapping, including for Peace Corps Volunteer Christy's community. Prior to the event, Christy worked with local nurses to create the video above sharing the ways a digital map will benefit the health post, including follow up with home-based care patients and children with malnutrition.

Christy thanked the participants of the White House Mapathon on behalf of her community's traditional leadership, her community and Peace Corps Volunteers. By the end of the day, 47 White House and remote mappers had contributed over 5,000 pieces of data to OpenStreetMap, including data for over half of Christy's community. Collaboration between the White House, private sector, various NGOs, and the Peace Corps defines re mmogo in the purest sense. Mapping the entirety of Botswana is more achievable than ever. PCVs and the people of Botswana can not thank enough all those involved in mapping Botswana. 
Together we can map the world!

Written by Theresa Govert, Mike Banfield and Christy Nekvinda, Peace Corps Botswana Volunteers