Pride and Prejudice: The LGBT Volunteer experience
When serving abroad, all Peace Corps Volunteers face challenges of new living arrangements, novel foods and different attitudes.
LGBT Volunteers often confront additional challenges because of their sexual orientation or gender identity.
An education Volunteer who served in China from 2014–16, Jeremie Gluckman identifies as gay and trans-questioning. Out to family and friends since high school, Gluckman was also open to Peace Corps staff and several students and friends in his urban community, located in an isolated and conservative area of his country.
"One question I got asked frequently was, 'Do you have a girlfriend?' To this I responded, 'No, but I'm looking for a boyfriend,'" Gluckman said. "I had to work really hard to get to that point, and was so thrilled by how well I was received."
Although there were few formal ways to meet other LGBT individuals in China, Gluckman created his own social and support network. Peace Corps staff also encouraged him to be an advocate on the issue.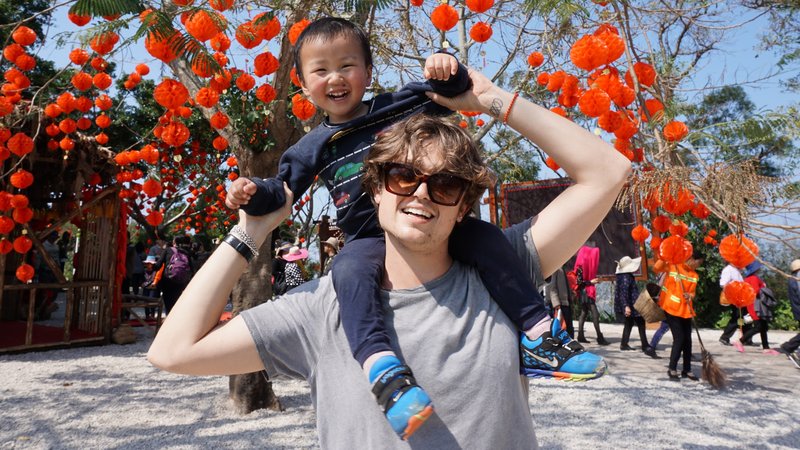 "We were very open at my post, thanks to the efforts of the Same-Sex Couples Working Group," Gluckman said. "During my service, I convened PeaceOut!, a volunteer-led platform for the gender and sexuality diversity community serving there."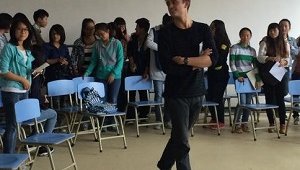 Gluckman's primary assignment was teaching university-level English, but he also led a dance course and a community planning workshop. He gained new skills while navigating his country's unique cultural landscape.
"In Peace Corps, you learn the art of advocating for yourself," Gluckman said. "If your needs are not being met, it is your job to identify contacts and convene resources in order to ensure your health, well-being, and success. You learn the art of effective communication, a skill that will last a lifetime."
For members of the LGBT community interested in pursuing service abroad, Gluckman recommends being clear about your expectations.
"I knew that I didn't want to live in the closet if I joined the Peace Corps, and I expressed that in my application materials," Gluckman said. "That being said, I explained that I was committed to fulfilling my duties as a Volunteer and would adapt to the norms of my host community in order to be an effective teacher."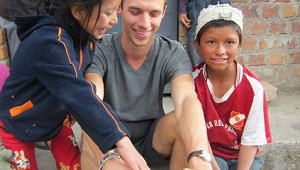 Returned Peace Corps Volunteer Ty Manning identifies as a gay man and served as a community health promotion Volunteer in Peru from 2011–13. Manning came out during his college years and was open about his sexual orientation with fellow Volunteers and Peace Corps staff during service. However, he chose to be closeted in the conservative mountain community where he lived and worked. 
"Many of the communities were more concerned with infant malnutrition and the risk that excrement would seep into the water table and end up in their dinner table glasses," Manning said. "The fact that I was contributing to tangible improvements in the health of my community allowed me to swallow my rainbow flag—at times, gladly so—and even laugh when told that I'd end up marrying a Peruana and stay there forever."
Though his time in Peru was not without its painful moments, especially when exposed to adverse comments about homosexuality, Manning felt supported by the Peace Corps network and did not regret his decision to stay closeted.
"During my service, I realized that my sexual orientation is a very important part of who I am, but not revealing this to others in my community had very little impact on the depth of the relationships I formed," Manning said.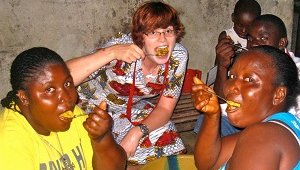 Stephanie Nys had begun to understand herself as a pansexual woman in 2011, just before departing for Peace Corps Liberia. While she felt supported by staff and many Volunteers with whom she was open, she found it difficult to navigate the challenges of service in a country where her evolving sexual identity could conflict with local laws forbidding same-sex relations.
"I'm very glad I served but I do sometimes wish I had stayed in the states a little longer to have more time to come out in a safer environment, and to think about the challenge of what being closeted would look like in Peace Corps," Nys said.

Karen Andrews completed sex reassignment surgery in 2001, well before becoming an education Volunteer in Thailand from 2013–15. She served as an older Volunteer after retiring from a career as a real estate broker. During service, Andrews did not actively reveal her sex reassignment or sexual orientation.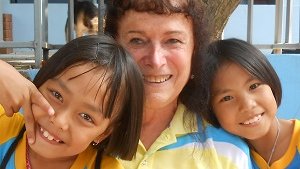 "Many Volunteers didn't know at the beginning, but learned on an individual basis later. Some were surprised when I told them," Andrews said. "I had no idea if community members knew or not. Nothing was ever said to me. They were always respectful, protective, and caring."
Like other LGBT Volunteers, Andrews was able to confront the difficulties she faced in order to reap the countless rewards of Peace Corps service.
"It was the experience of a lifetime," Andrews said. "I cannot express how thankful I am to the Peace Corps for being given this opportunity. I am forever changed."
---