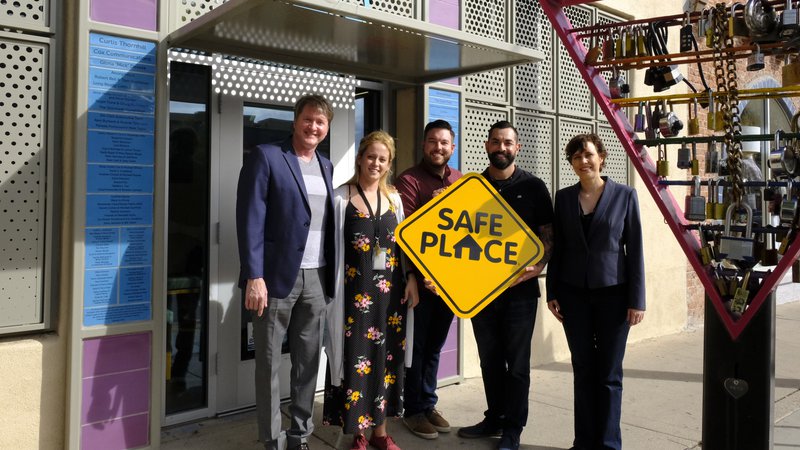 June 27, 2019
If we are to eradicate HIV/AIDS from our world, we will first have to eradicate stigma in all of its many forms. This National HIV Testing Day, let's eliminate the stigma surrounding HIV. Get tested. Know your status. Share your story.
My name is Travis Craddock, and I served as a Peace Corps Volunteer in Malawi from 2012 to 2014. There I educated young minds, and my community at large, about the importance of sexual health and preventing the spread of HIV. During my time in Malawi, the many barriers contributing to the spread of HIV became clear: a lack of education, inadequate access to health centers and medications, harmful cultural practices, poverty, and more. Perhaps the biggest barrier of all is the stigma that still surrounds HIV.
Though I spent two years teaching and talking about HIV, the attached stigma silenced the issue outside my classroom. I remember attending funerals in my village where the cause of death was "unknown," but the rumors all pointed to HIV. If someone was losing weight, people assumed it was because that person had HIV. Yet my community wouldn't engage in meaningful dialogue about HIV, and the only conversations about it were village gossip that undoubtedly contributed to the stigma.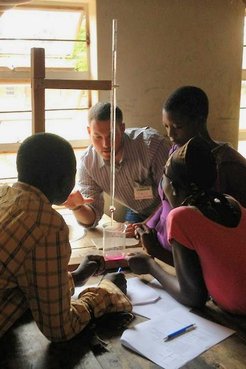 The effects of stigma are devastating. The fear of finding out you have HIV prevents some people from getting tested. They would rather not know their status, which consequently puts themselves and others at greater risk. Because of stigma, individuals who have tested positive are more likely to miss medical appointments and stop taking their medications. If someone is discovered to have HIV, they're ostracized, further contributing to the emotional and psychological effects that these individuals already feel. It's damaging to the individual and damaging to the community as a whole.
For the past two years, I have continued my work in HIV/AIDS at the Southern Arizona AIDS Foundation (SAAF), the largest AIDS service organization in Arizona. Here I have seen how far we have come in removing the stigma, fear and shame around HIV, but it still exists. When people come to get tested with their heads lowered in shame, the stigma is visible. Often the entire act of testing itself is shrouded in silence. Even when we speak about HIV, stigma continues to surface in our language through questions such as "Are you clean?" as a means to ask about an HIV status. These words are incredibly hurtful, insinuating that people with HIV are dirty.
SAAF is proud to provide a safe space where those in the shadows can come into the light to be seen and supported, to find love and community and to improve their health and wellness. At SAAF we see people for who they are–not their HIV status, their gender or sexual identity, or any other still stigmatized traits. We see every person as deserving of respect, guidance and love. We talk openly about sex and HIV. We preach and live empowerment. We don't wait for change; we initiate it.
June 27 is National HIV Testing Day. My challenge to you is to do your part in eliminating the stigma. Choose empowerment over fear. Get tested and share your story. Give life-inspiring voice amidst deadly silence. Respond to the needs of stigmatized populations. Treat them as deserving of human dignity and love. Engage your community.
This National HIV Testing Day, I will proudly be getting tested. Please join me. Together we can remove the stigma and reduce the spread of HIV/AIDS.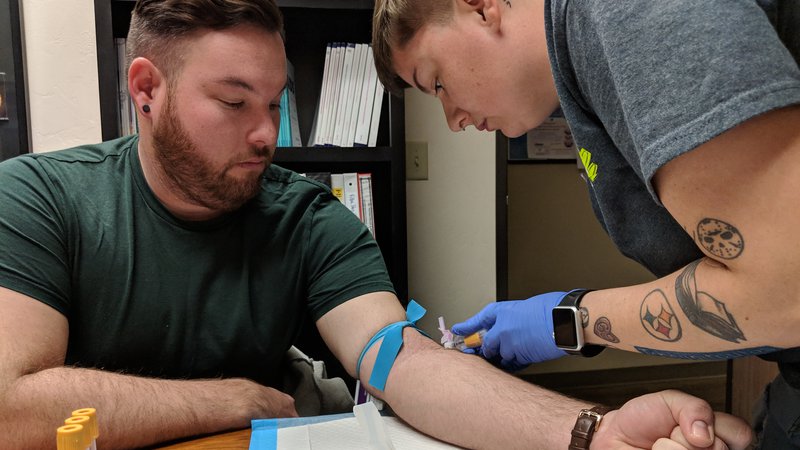 ---