Planting the seeds of girls' empowerment in Armenia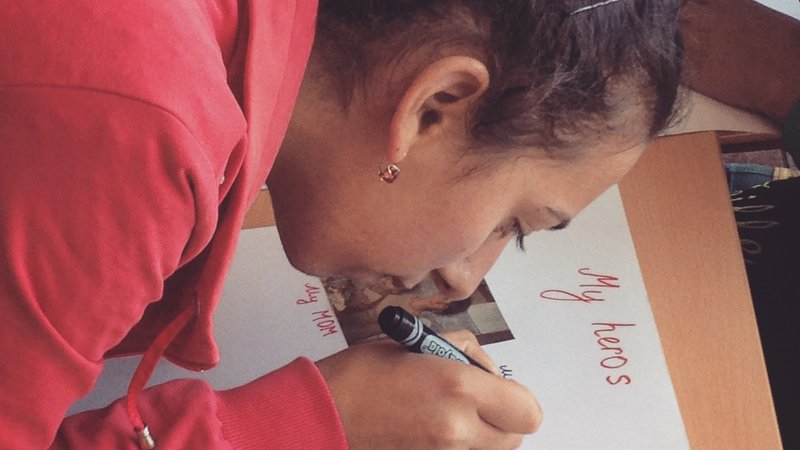 Feb. 16, 2016
250 million women worldwide were under the age of 15 when they were married. Nearly half of all girls aged 15 to 19 believe it is okay for man to hit his wife or partner. Every 10 minutes, an adolescent girl somewhere in the world dies due to violence.
Girls with an education are up to six times less likely to marry as children compared to girls who have little or no education. Almost 60 percent fewer girls in Sub-Saharan Africa and South and West Asia would become pregnant before they turn 17 if they all had a secondary education, thus alleviating the risk of complications during pregnancy and childbirth – the leading causes of death among adolescent girls in developing countries.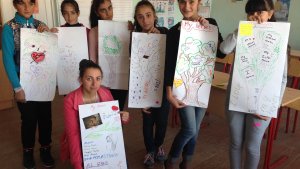 When girls are given an education, a country's GDP can increase by an average of 3 percent. When girls are given an education, their children are 50 percent more likely to see age 5, in addition to getting higher expectations, more encouragement and more time reading and working on school work together with their mom.
Simply put, the benefits of girls' education far exceed only the girls themselves – it helps their families, the economy, the political state and future generations. Yet 62 million girls around the world are not in school. Why?
This upsetting statistic is just one reason I planned a workshop on girls' empowerment and girls' education for the high school girls in my village recently.
First, we talked about the characteristics of a hero; while many of the girls said "brave" and various synonyms, one girl right off the bat said "moms," which I thought was kind of awesome. Then we drew Hero Trees – trees full of our female heroes and reasons we look up to them. We talked about the characteristics these women have, if these qualities are achievable and why having heroes is important.
After talking about heroes, we watched the Amina segment of "Girl Rising," an incredible documentary about girls around the world fighting for their education. Amina is a girl in Afghanistan, a child bride so oppressed she cannot even show her face in public. She wears a shawl with netting as eye holes, and no hole for her mouth through which to speak. She has been working, serving the men in her family, since she could walk. If anyone knew she wanted to be educated, she could be killed. And yet she is speaking out for the education of girls.
Watching this story, one of the girls in the workshop started crying.
This led to a good discussion about the challenges that other girls face to get an education and the challenges faced by girls in Armenia. Many of the challenges we talked about, like gender inequality and child marriage, were met with, "No! That's not in Armenia! Okay, well, maybe a little, but it isn't a problem." I tried to explain that the effects of things like this, however slight the problems may seem, are actually huge. Whether that got through, though, I have no idea.
Then we did a quick activity about overcoming the obstacles that are present in Armenia and how to support each other in achieving our dreams, before Skyping in my mom to talk about what it was like being a girl when she was growing up compared to now. I think this was a big hit with the girls, if only because they got to "meet" my mom. But we also talked about how important independence is for her and how much she thinks girls are going to accomplish in the next 15 years. They asked her what she wants to do in the future and if I am a hero for her (!). Of all the great things we did that day, I am most grateful for this one.

In the end, I didn't leave with the "I'm changing the world, try and stop me, I am a force to be reckoned with" feeling that I was hoping for. But at the same time, I think that feeling would have been nearly impossible. I debriefed with my mom when I got home, and she reminded me that sometimes all you can do is create the idea, sometimes all you can do is raise awareness, sometimes all you can do is be there.
So, I was there. If I encouraged any girl that day to embody the characteristics of a hero that we talked about, I was successful. If they recognize their privilege, I was successful. If they recognize gender inequality when they see it instead of just passing by, I was successful. If they do something about it, I was super successful. But sometimes you don't know. Sometimes you just have to plant the seed and know that this will be something you keep working on.