From pig farms to permagardens, promoting food security across Burkina Faso
During my first two years as a Peace Corps Volunteer in Burkina Faso, I lived in a village of about 2,000 people, working on community economic development with small savings and loans groups on income-generating activities.
As I extended my service to a third year, one of my jobs has been to visit past sites where volunteers have received a West Africa Food Security Partnership (WAFSP) grant, funded through Feed the Future. The grants I've been able to visit are up to four years old, and it's been thought-provoking to hear and see the challenges recipients have faced and how sustainable their work has been.

Recently I visited the site of a 2012 WAFSP grant that provided funds to repair old pig farms. Pigs were bought and newborn piglets were paid forward to new members of an association created to ensure the sustainability of the project within the community.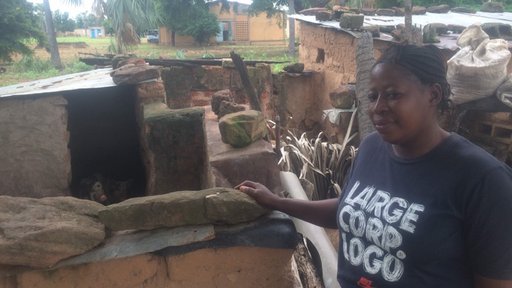 This sustainability aspect was important when I learned that the previous year, some of the herds had been struck by the pig flu, and two members of the association had lost all of their pigs. Because of the solidarity of the association, those members were given piglets on credit and their herds were able to be re-established.

Alizeta, a member of the association, along with her husband, said the project was helpful because profit from the pigs allowed her to pay for school fees, school clothes and food for their children.
It was great to see that this grant created a sustainable cooperation and support system between members that did not exist before. Pigs provide a source of protein to the community and the profit is directly helping improve food security.
I also visited another community that received a grant in northern Burkina Faso. The recipients credit their small but hard-earned garden with helping to increase school attendance, as parents know school lunches are now served with nutritional veggies.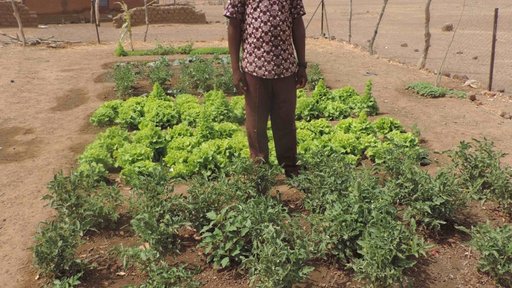 The nearby water pump is broken so every morning, even as dry season is well on its way, parents send their children to school with a container of water from their local wells to help water the garden. Not only does this garden continue to provide children with healthy and diverse meals, it's also increasing student attendance, which contributes to a better education, meaning more chances of employment, more stability and better food security.

Current Peace Corps Volunteers are also doing a lot of work to increase food security in Burkina Faso with new income-generating activities and food transformations and preservations like beekeeping, mango products like jam and dried mango, shea butter products, soy products, and more.
Peace Corps Burkina Faso has also facilitated several trainings using funding from the WAFSP partnership. This year alone, we've done trainings on agriculture and animal husbandry, beekeeping, soy transformations and permagardening, leading to the creation of 11 permagardens and more than 300 people being trained on income-generating activities using soy.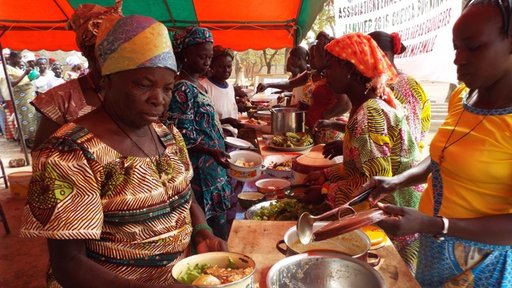 One Volunteer held a large-scale nutrition and culinary diversity training, teaching the benefits of eating a balanced meal and the importance of consuming local and diverse foods, as many families don't get adequate nutrition due traditional, monotone diets almost exclusively from starchy staple crops.

After the training, community members put their new skills to work planning and purchasing ingredients to make the most highly nutritious and creative meal they could think of for a competition against others in the training. It was a great success.
The Peace Corps serves as one of 11 federal departments and agencies contributing to the U.S. government's global hunger and food security initiative, Feed the Future. Volunteers across Peace Corps' six technical sectors have a rare opportunity to bring American leadership and ingenuity to the doorsteps of families facing serious challenges around the world. More than 4,000 Volunteers have taken a grassroots approach to promoting important food security messaging and practices since 2011.